Winter in Tohoku is famously cold and snowy. This makes the winter months a great spot for skiing, snowboarding, and believe it or not, sightseeing on boat ride down Geibi Gorge makes The snowy scenery in northern Japan is undeniably stunning if you can brave the cold.
Luckily, at Geibi Gorge in Iwate prefecture, you can enjoy the gorgeous winter views all whilst staying warm and toasty under a kotatsu (a low Japanese table with a heater installed under it). Take in the steep rock formations and serene river view seated in a heated boat. Hardworking boatmen and boatwomen manually push the boat along the river. They offer brief explanations in Japanese and treat passengers to a taste of the Geibi Oiwake, a traditional local folk song. You won't have to lift a finger. That is, unless you choose to partake in the nabe (Japanese hotpot, filled with seasonal vegetables and broth)course offered onboard. In which case you'll be treated to a spread of tasty morsels from the Iwate region along with a bubbling hot nabe soup filled with healthy ingredients. Or perhaps you're more inclined to feed the ducks and koi living in the area.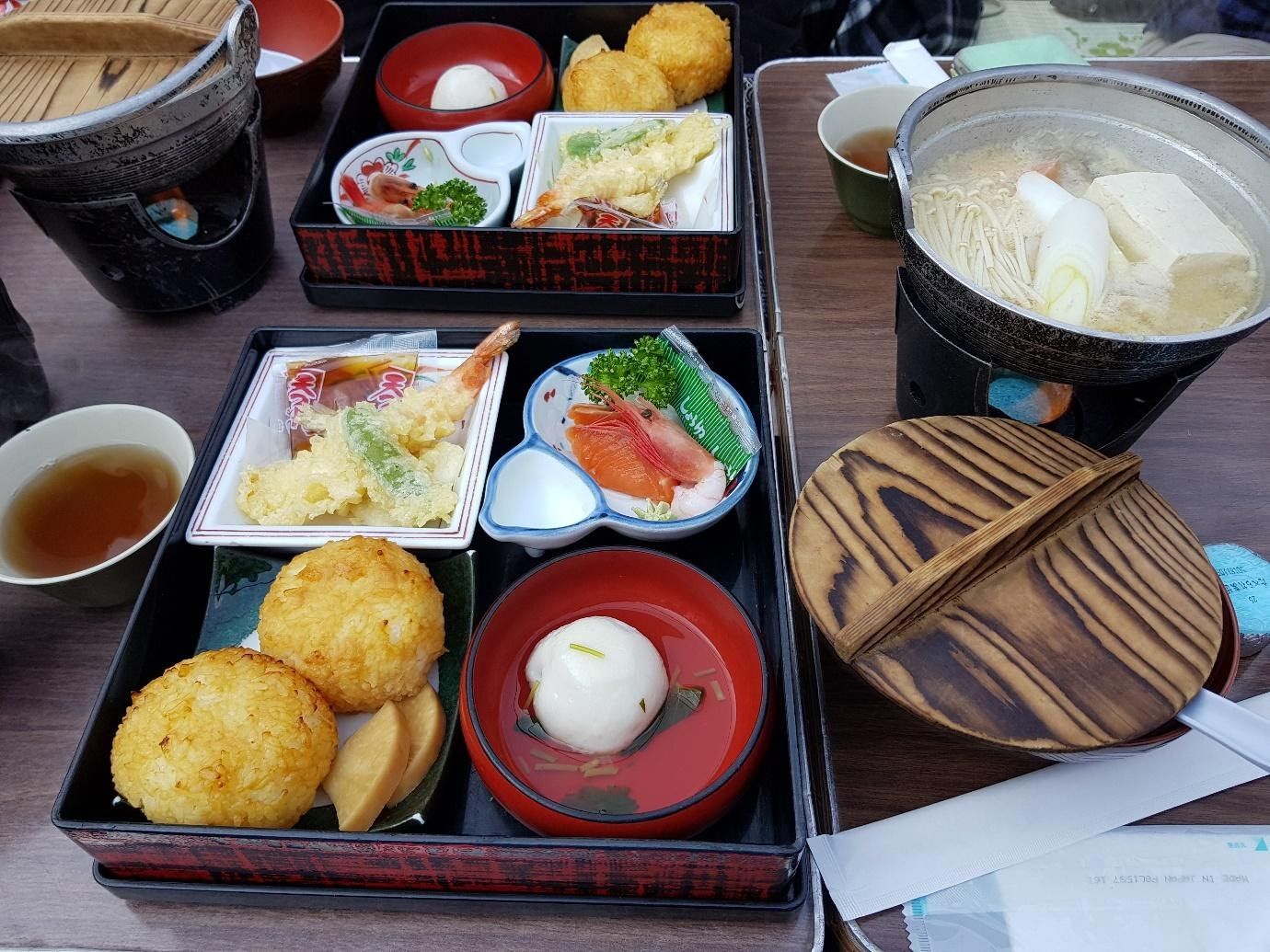 I managed to catch the last snowfall of the season at Geibi Gorge. Although the landscape wasn't completely blanketed in snow, it was still incredibly impressive. In fact, the lack of thickly built-up snow made our journey a little bit easier. Halfway through the boat ride, you get off the boat and onto the sandbar for a bit of a casual stroll.
At the end of the sandbar, there's also the chance to work out your arm muscles. For 100 yen, you can buy 5 lucky stones known as undama. There are 10 different undama. Each one represents different things, ranging from romance to good fortune. If you can successfully land the undama into a hole in the cliff face, your wish will come true. I picked a whole bunch of different stones but had no luck! It was deceptively difficult, and I didn't even manage to get close to the hole. Instead, my undama landed sadly into the water, atop a pile of other missed attempts.
I may not have been able to improve my connections or love life for the year, but I definitely did myself a favour by experiencing the gorge to its fullest. A boat ride down the Geibi Gorge is beautiful year-round. Many people recommend checking it out when the autumn leaves have turned brilliant orange and red hues. However, I think that there's something truly special about slowly drifting along the gorge whilst watching the falling snow.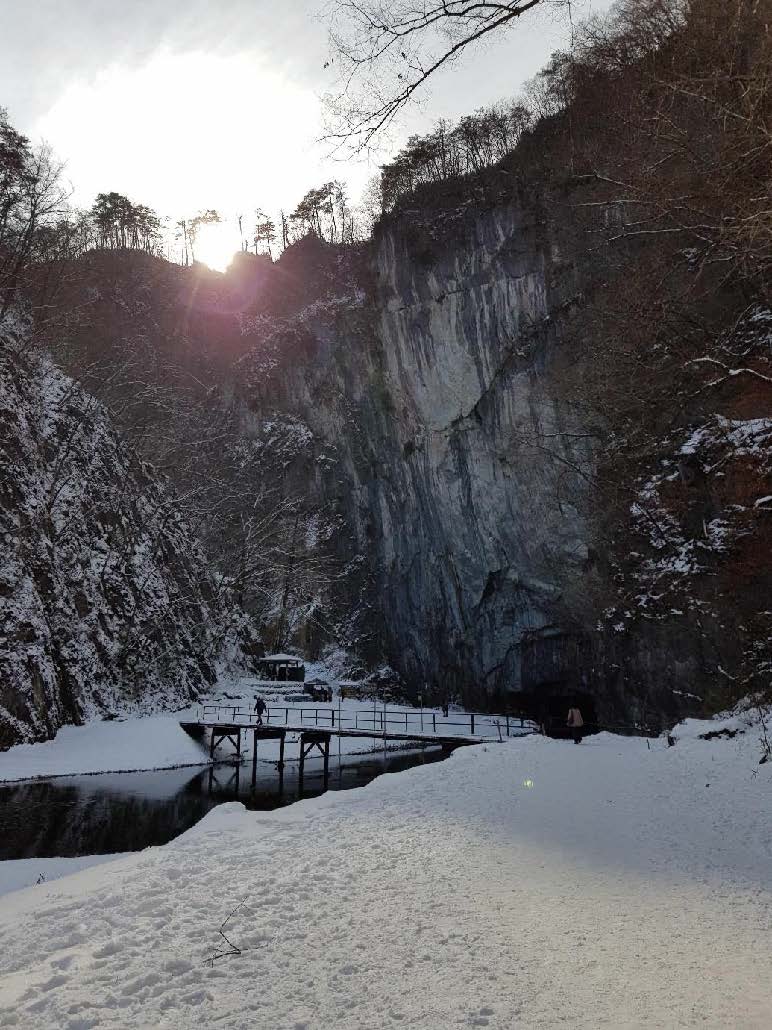 Official website: http://www.geibikei.co.jp/en/
Price: 1,800 ¥ (boat ride only)
There is an additional fee ranging from 3,300 to 5,500 ¥ for the nabe course.
It is only offered in the winter months (January 1st to the end of February). Bookings are required and it is not possible to make an on the day request.
Check out STAY JAPAN to book a stay in Iwate and enjoy the same experience as Charleen!