Growing up in the sunny state of Florida, I never had the opportunity to bask in the snowy magic of winter. I remember dreaming of cold weather, rolling around in the pure white snow, and how I wished for it when I blew out my birthday candles. It was not until I moved to Japan that I could make that dream a reality. There are endless beautiful locations you can travel within Japan to experience the breathtaking atmosphere of winter. However, the one place that topped all the rest of my travels was the tranquil prefecture of Gifu. Here are four reasons why you should visit Gifu this winter!
Visit reason #1 Walk in a real "Winter Wonderland."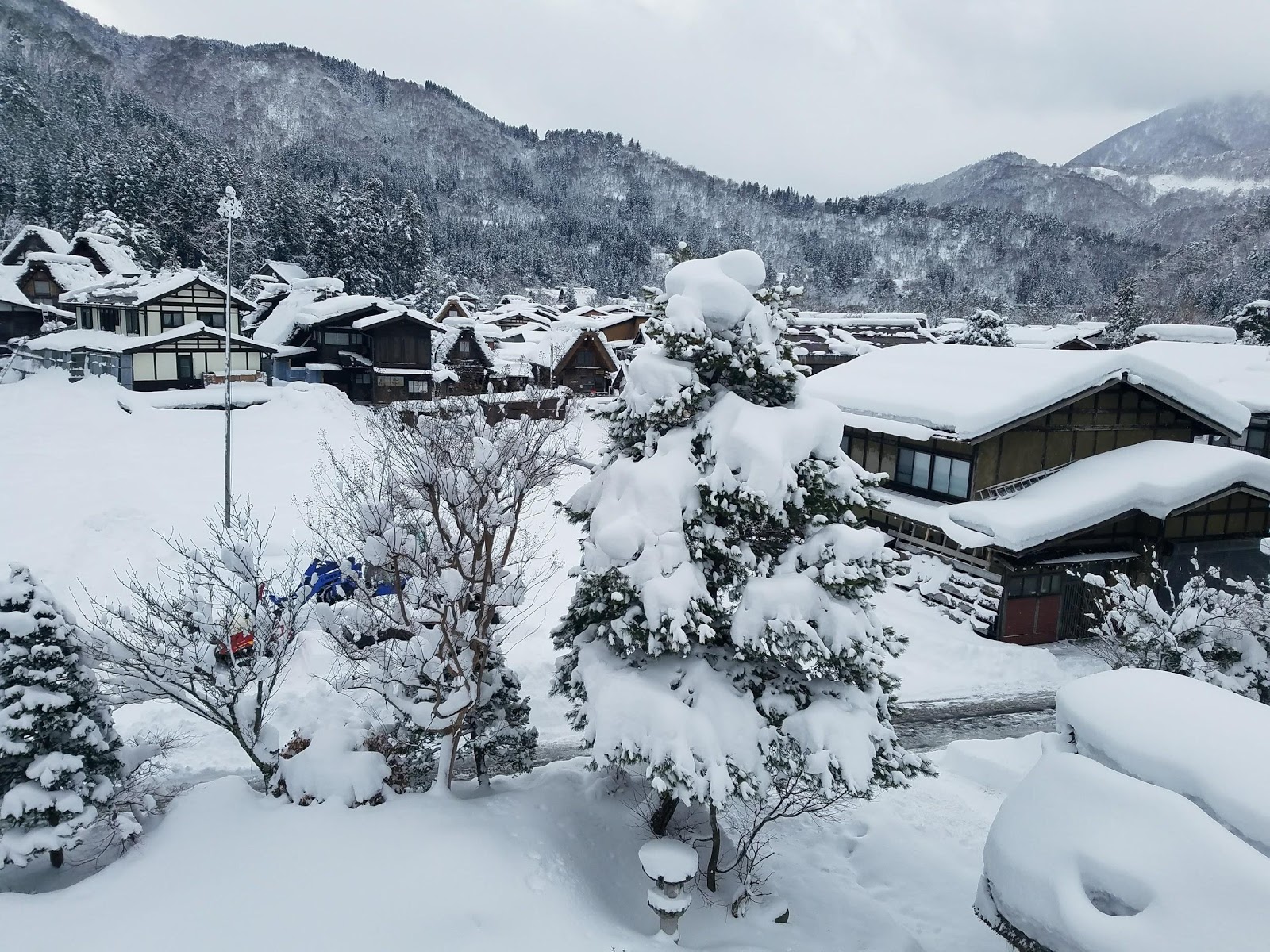 The snow in Gifu is absolutely phenomenal. We're talking piles of feathery, soft snow enveloping everything in eyes' view. I went during the middle of January, when snowfall tends to be more significant. Not only was it gorgeous to see, but also feeling the satiny texture of the snow in my hands was an enchanting sensory experience. I was able to live out all my childhood dreams of making snow angels, hearing the fresh snow crunch underneath my feet as I walked, and being in complete awe of my surroundings.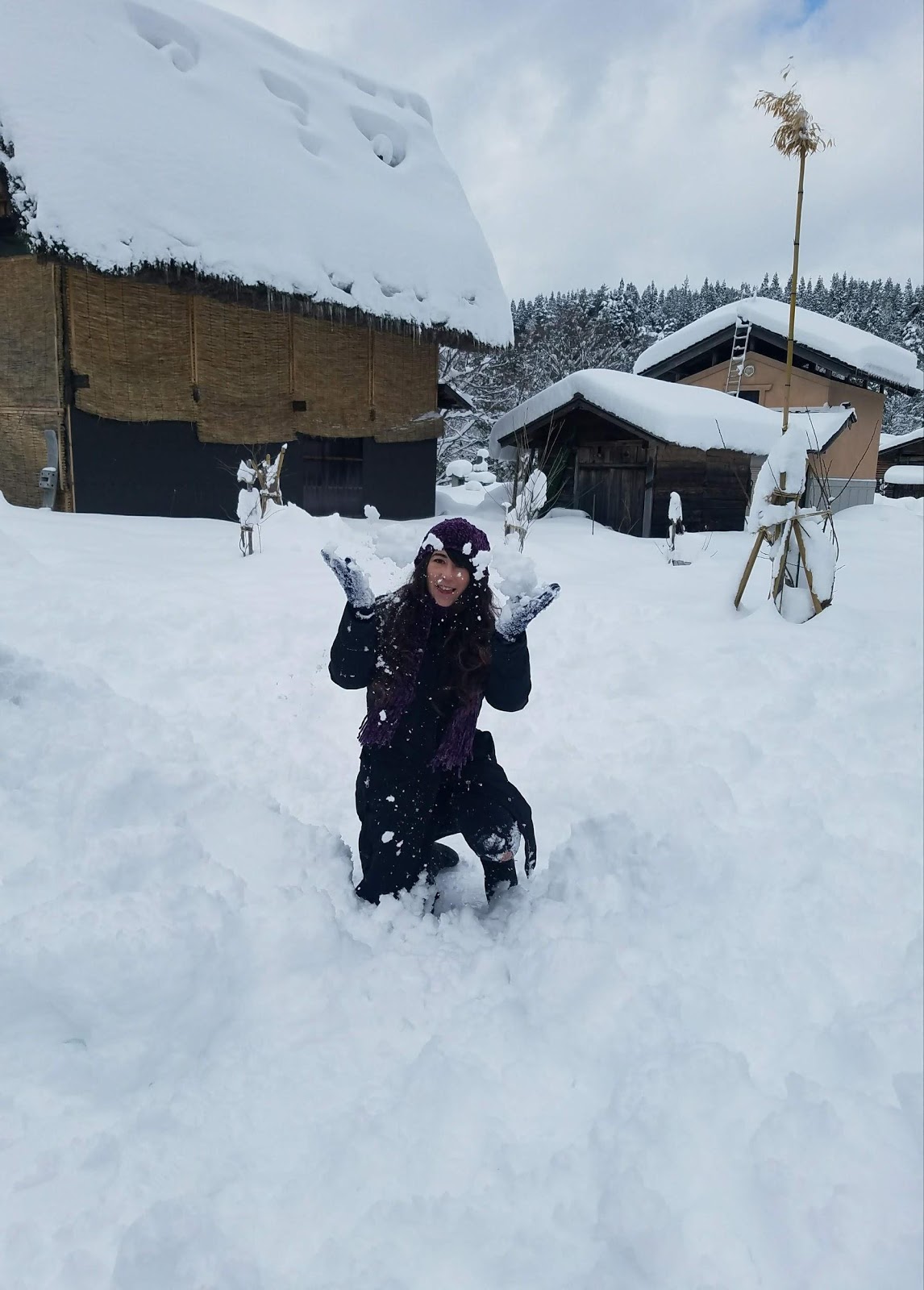 It was hard to stop myself from playing in the snow every three seconds. The snow in Gifu had a uniquely pure and clean feel to it. In fact, the snow was so fresh there that I actually tried eating some!
It might sound silly, but it was absolutely refreshing. I might have been a bad influence, however, because shortly afterward, some locals joined in on my snow-tasting experience. I have no regrets. If heaps of snow is what you seek, look no further than Gifu!
Visit reason #2 It's a snowboarding/skiing heaven!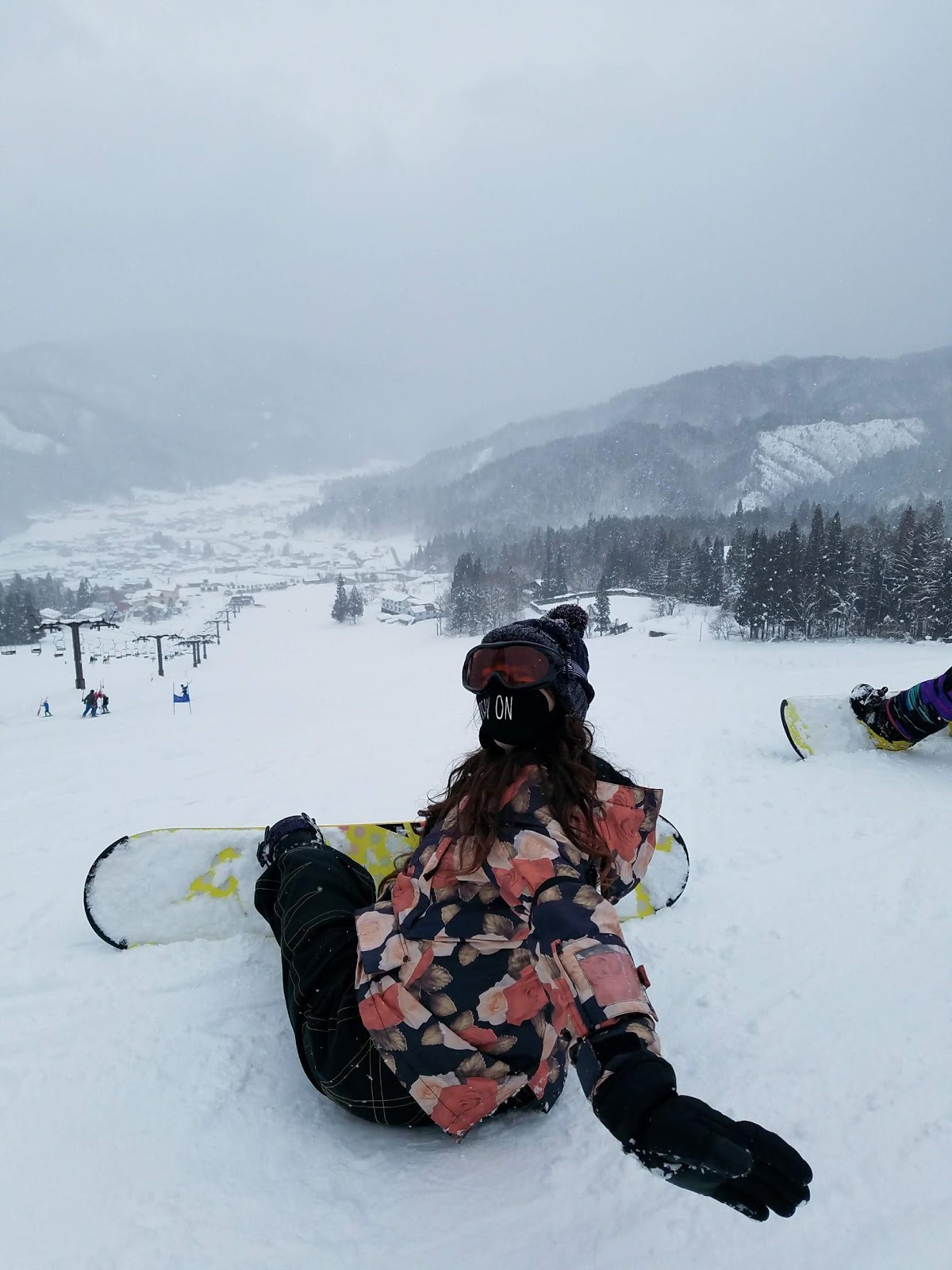 Gifu is wonderfully peaceful, but that does not make it any less adventurous! For the sports lovers and thrill-seekers, Gifu is a must for snowboarding or skiing. Out of every other place I've snowboarded, Gifu was the best for the most satisfying snow and smooth sailing down the mountain. At Nagareha Resort Ski Park, there were no wet, slippery patches of snow during the entirety of my time on the slopes. It also was not nearly as crowded as other ski parks I have been to. These traits made my time all the more worthwhile, as I could snowboard freely and recklessly to my heart's content.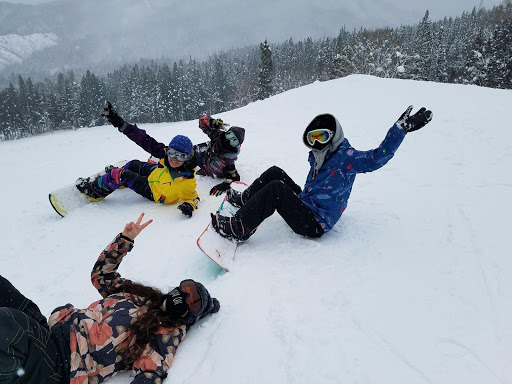 The high quality of the snow in Gifu makes it safer and easier for snow sports, but due to my general clumsiness, I still managed to have a few wipeouts. The cushiony snow came in very handy for that! I fell face-first into a giant pile of snow, but it was the most painless and gentle fall I've experienced in my life. Grab a few friends to help you out of the snow piles and enjoy the slopes!
Visit reason #3 Witness one of the most enchanting traditional villages.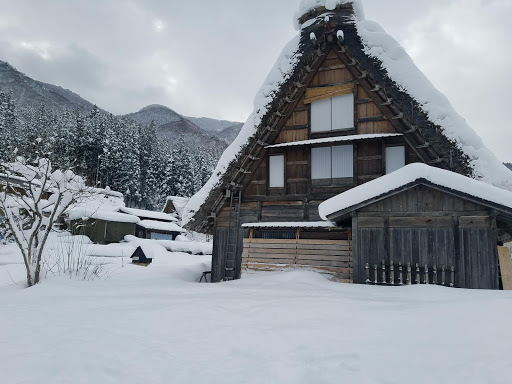 Shirakawago in Gifu is a one of a kind, historic village that leaves me stunned every time I visit. I first visited it during autumn, when the village was delightfully vibrant with fall foliage. However, nothing could have prepared me for the overwhelming beauty it had during the winter. With the snow covering all the trees and houses, it looked like a real-life fairytale town. While it does attract quite a crowd in the wintertime, it remains a serene escape from the city. The Gassho-style houses have always been aesthetically pleasing to me, both in pictures and in person! I recommend renting a car to get here, but there are also buses available. If you go to Gifu and don't visit Shirakawago, did you really go to Gifu?
Visit reason #4 Yummy treats from local vendors!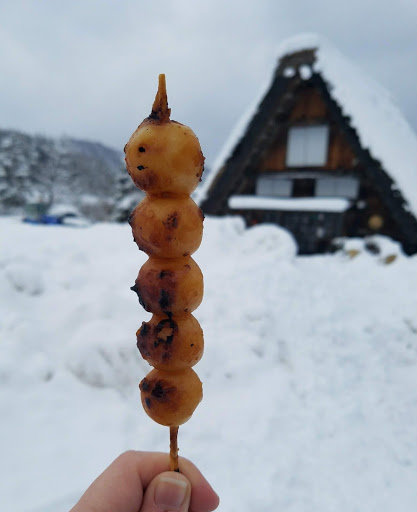 I'll let you in on a secret. I was never a fan of dango (a Japanese dumpling snack), but during my chilly stroll around Shirakawago, these warm, savory dango from a local shop looked pretty appetizing. Gave it a try and was pleasantly surprised how tasty it was! I relaxed by the snow, dango in hand, and felt at peace. It added a nice finishing touch to my visit in Gifu.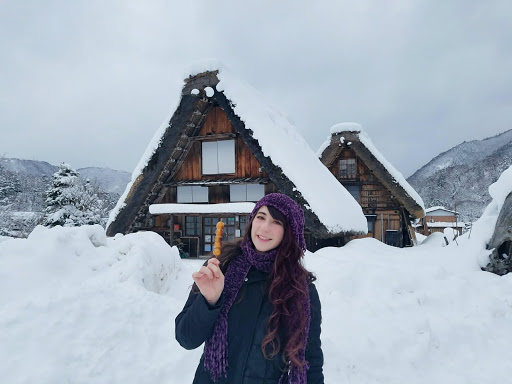 If you're dreaming of a silvery, snowy landscape this winter, Gifu is the place to go! Dress warm, preferably with a hand-knit hat and scarf from your mother, grab a dango, and enjoy the beauty of this tranquil prefecture. These are four reasons why you should visit Gifu in Winter !
Check out STAY JAPAN to book a stay in Gifu and enjoy the same experience in the Winter!