In my town in Fukushima, every month we have volunteer groups who go to the Soma area of Fukushima Prefecture and help locals with various tasks. I've always wanted to give back to my prefecture, but I wanted something anyone could take part in. Each season, there is a big craft fair that takes place here and upon going to one, an idea sparked in my brain. Crafts are a passion of mine and many others in my area, so what if I put something like this big craft fair on, and all the proceeds go to a local charity? So, that's what I did.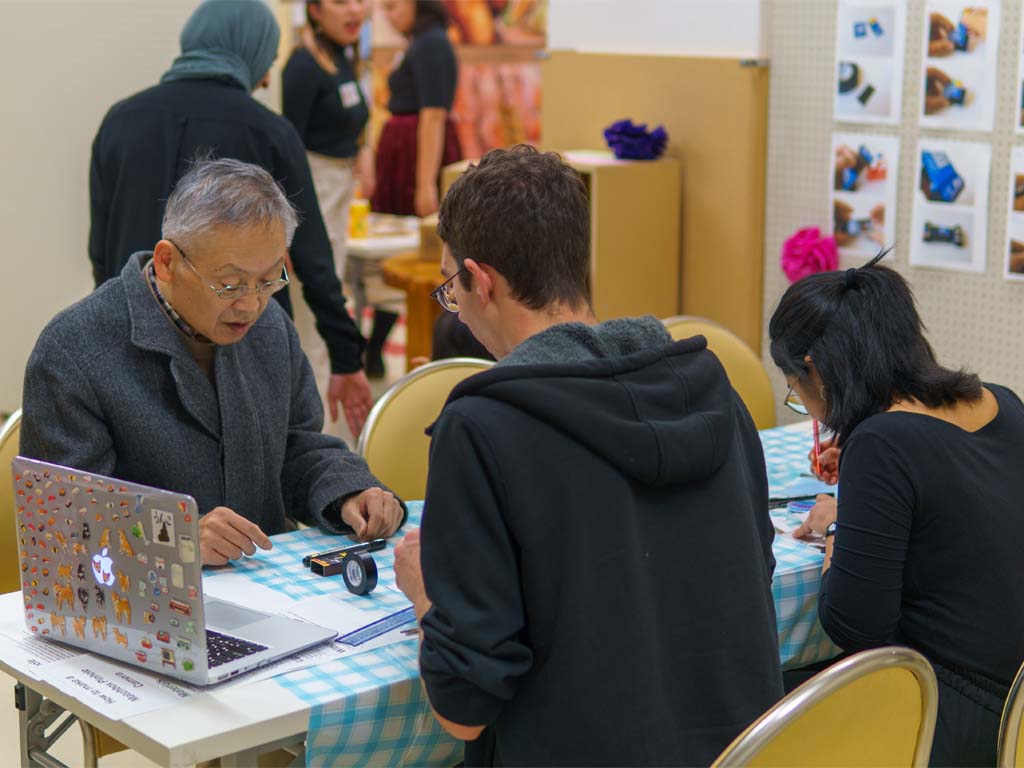 In November 2019, I held a small bilingual charity fair with craft workshops and booths where people could purchase services like face-painting, hair-braiding, professional portrait photos, and we had a raffle going with a few donated prizes. The fair was a success! We raised over 20,000 yen (USD 200) that went to two Fukushima-based animal charities. I found organizing and improving the fair for another round to be a fun activity for the coming months. So I planned the next Fukushima Volunteer event one to be on May 30th, 2020. I was ready to send off the flyers to be printed when unfortunately COVID-19 decided to drastically change my plans.
Information
The craft fair is something dear to my heart, it's important to me and I didn't want to let coronavirus shut it down. So on May 30th, 2020, I hosted a virtual craft fair. Instead of paid small group workshops, there were free live streams on the Facebook event page. Services were mailed to each person instead of interacting in different rooms. We decided to do a virtual raffle with the prizes being mailed to the winners.
The available live stream free workshops were:
Beginner Hair-Braiding
Intermediate Hair-Braiding
Beginner Modern English Calligraphy
Draw Mickey Mouse
Draw Area Mascots – Momorin and Black Momorin (Fukushima City's mascots) and Hoya Boya
Paper Beads
Paper Mobiles and Backdrops
Origami and Button Flowers
We also had some services you could purchase by donating to the fundraiser! Here's what people received:
English Calligraphy (max of 10)
Portrait Drawing (max of 10)
Paper Mobile Kits (max of 10)
Our raffle drawing had different prizes,  with the main one being from Phillip Cullen, a professional illustrator who donated a piece of artwork. People who donated to the fundraiser were able to receive five tickets for ¥500 or twelve tickets for ¥1000.
We supported two different charities: SORA Animal Shelter and the WHO COVID-19 Solidarity Response Fund. SORA supports abandoned animals that were forcibly given up after the triple disaster in 2011. The COVID-19 Solidarity Response Fund supports people and places that are struggling to fight coronavirus. They support Fukushima and the world respectively. I want to make sure that in this difficult time, we do as much as we can to help people and animals in need both locally and internationally.
We were able to raise ¥50,000 yen from the charity event !
Create for Fukushima Craft Fair Links:
Facebook Event Page: https://www.facebook.com/events/121038709155930/
SORA Animal Shelter: http://sora.ne.jp/index.html
COVID-19 Solidarity Response Fund: https://www.who.int/emergencies/diseases/novel-coronavirus-2019/donate

---