Let's talk comfort food.

I think we all know what comfort food is, we've all had it before. But can you describe it? Of course, it tastes good, but clearly, there is an element of comfort food that extends beyond whether or not it's "delicious."

For anyone who has that favorite little spot tucked away, I think you know what I'm talking about. Comfort food comes with the atmosphere. There is a reason comfort food is mostly associated with the meals our mothers make for us. These dishes feel like they were made for you specifically, not any other customer. And while there are plenty of "great finds" in the small city of Goshogawara, Aomori, today I'd like to introduce you to a few that I believe are a cut above the rest.
| Murata Curry House

Don't let the humble exterior fool you! Murata is simply the finest Japanese curry I've ever had. Even though I've been going to Murata for about two years now, I still can't forget the first time I saw it, or rather didn't see it! With no nearby parking and little signage, it's quite easy to miss. I usually park across from the restaurant at a nearby park and walk. Once inside, the restaurant (which is only the first floor) is barely larger than a bedroom. A few manga (Japanese comic books), old posters, and a portable radio fill any little nooks not already taken by the two tables and counter inside. Tiny? Yes. Cramped? Far from it! It's the "cozy" interior that tipped me off that I was in for a treat as soon as I walked in.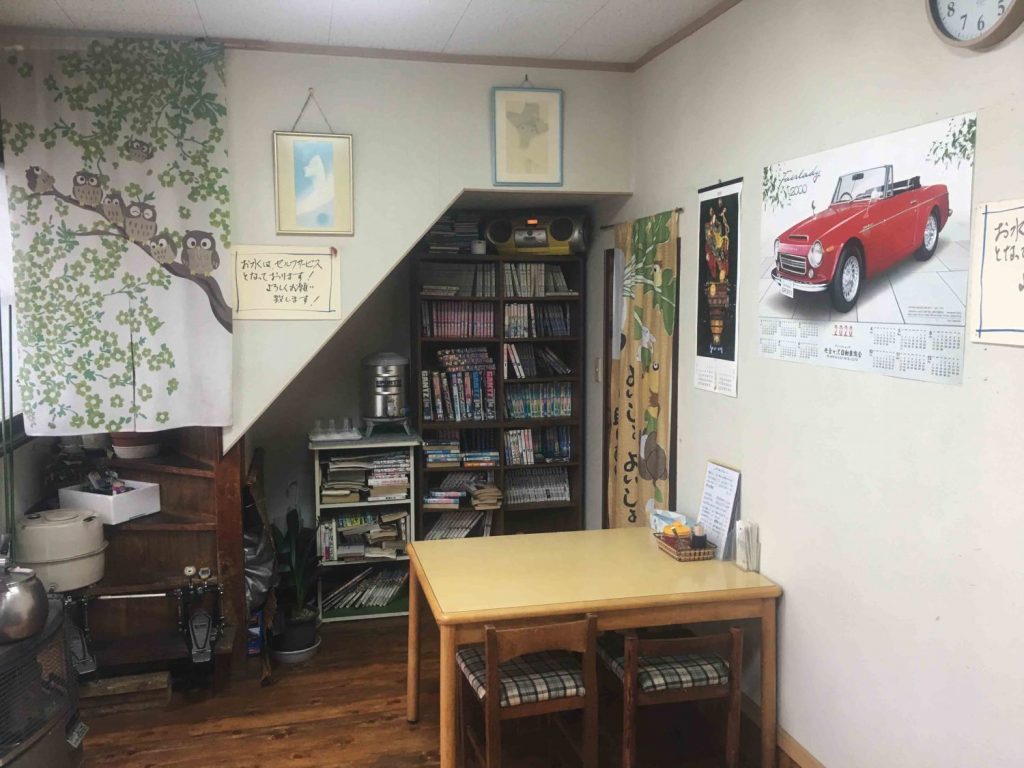 Murata doesn't even really have staff. The quiet, elderly owner makes everything by hand. But despite this, the menu is surprisingly exhaustive. He serves a variety of curries using all sorts of meats and vegetables. But, the one thing that never changes is the gravy. This gravy has been perfected over the ages, giving it a rich, creamy, and savory taste. It's recently become quite popular, so the owner now sells his gravy separately, too! Now his customers can use the famous gravy for their cooking at home!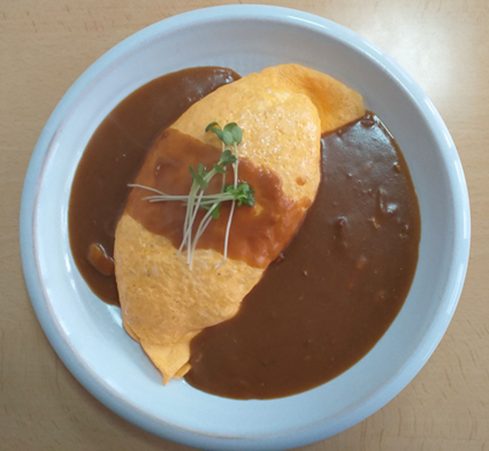 The owner meticulously makes each curry. And the owner, having run the shop for several years now, can do so entirely by muscle memory at this point. The soft texture of the omelets, the crispiness of the katsu (fried pork cutlet), and the juiciness of its meat; everything is consistent and meets the owner's very apparent high standards. Yet, simultaneously paired with the peaceful atmosphere and the relaxed nature of the owner himself, it feels just like grandpa cooking for his grandchildren.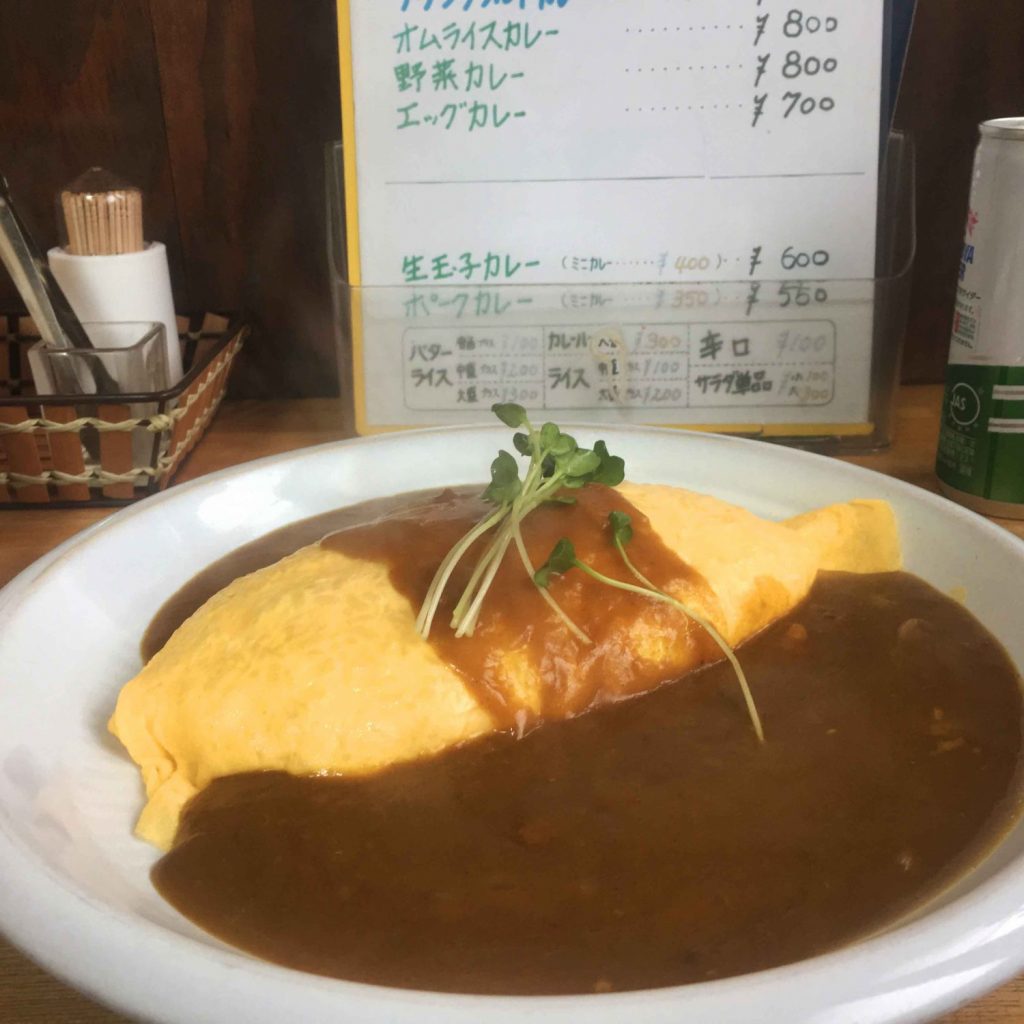 Unless you are staunchly against Japanese curry in general, I can whole-heartedly recommend Murata as your new secret spot. The meals are pretty big and quite affordable at around 1000yen (about 10 dollars USD). Take the time to check it out whenever in Goshogawara with a friend or two and prepare to be hooked!
For those of you looking to visit this little gem, the address is
〒037-0044 青森県,五所川原元町40-2
| Takeya Ramen

This next recommendation is for all the ramen lovers out there. Takeya ramen is one of the most well-known ramen spots in all of Goshogawara. I suppose every city has its famous ramen restaurant, but I have friends who've traveled across the whole country, trying ramen from just about everywhere, and they still swear by Takeya! Their menu contains all the typical ramen staples such as shoyu ramen (soy sauce ramen), miso ramen, and shio ramen (salt broth ramen), but the real reason Tekeya is so popular is because of the koku miso negi chashu (thick miso ramen with braised pork belly and onions).

The slices of chashu (braised pork belly) are so tender they melt in your mouth. The broth, rich with miso, is guaranteed to taste unlike any other miso-based ramen you have ever eaten. "There is just something about the soup, it's so flavorful, I don't know how they do it," said one of my friends who frequently visit. Another customer said, "It's the perfect balance of noodles, soup, pork, corn, and onions!"
Takeya's only downside might be that it's too popular. The lunch rush can usually produce wait times of around an hour, so I recommend that you visit before noon, or after 3 PM. But if you are a true ramen connoisseur, you owe it to yourself to visit Takeya!
Takeya's address is
〒037-0076 青森県五所川原市大字小曲豊里5-2
Happy eating!

Check out STAY JAPAN to book a stay in Aomori and enjoy the same experience as Cory.
---