Japanese summers, the bane of my existence. I'm sweating throughout this time of year. My AC is blasting, but my windows aren't helping. The humidity keeps getting in and I feel like I'm swimming in my apartment. Last week, I went out for an appointment and came back drained. I was so exhausted, I took a nap on my hardwood floors! I knew then that I was experiencing heat exhaustion. Instantly, my mind was thinking about how I can keep cool in this heat.
Solution 1: Cucumbers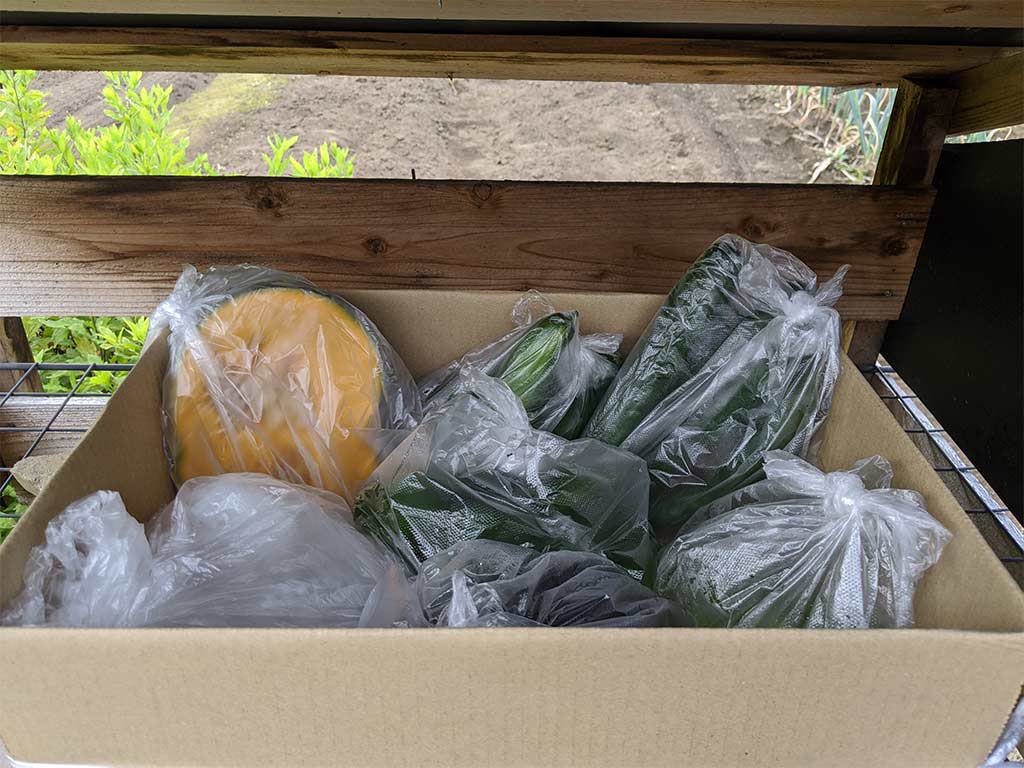 Did you know cucumbers are 95 percent water? If you read my article on unmanned vegetable stands in my city, you know how I can buy a variety of local vegetables for under 100 yen. Recently, all the stands have been selling cucumbers and I bought a few bags for 50 yen each. What a deal, right?
With my many cucumbers, I made sweetened vinegar cucumber salad. It's the perfect Japanese summer side dish or in my case, breakfast!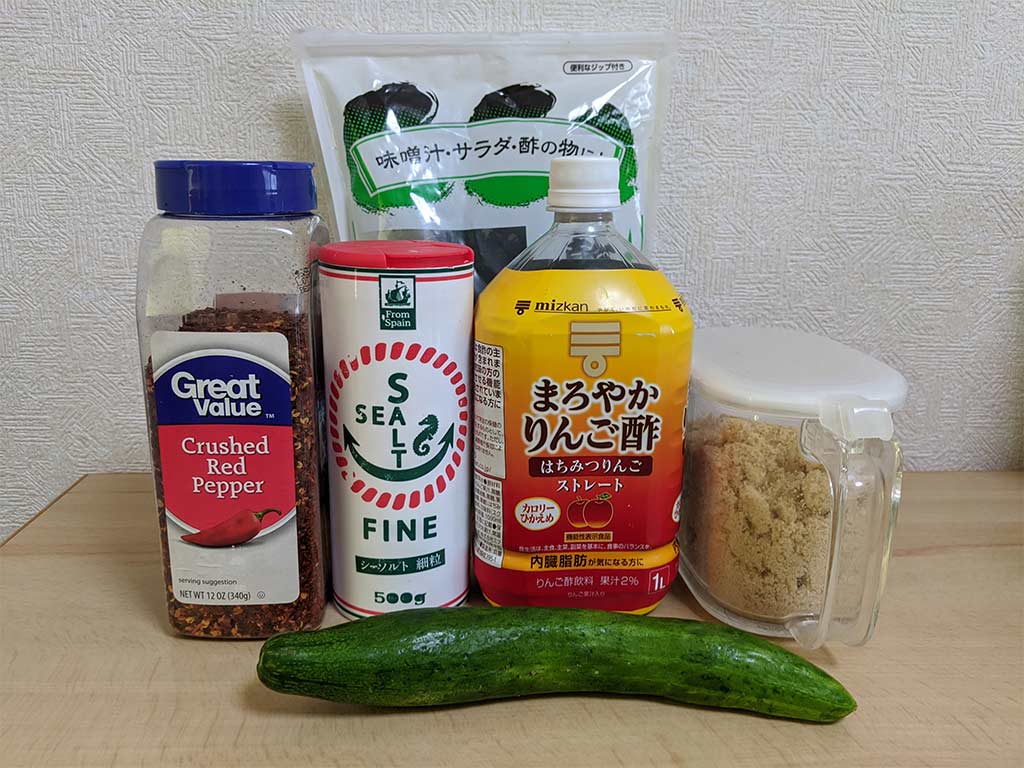 Cucumber salad ingredients:
1 cucumber
½ tablespoon of sugar
1 tablespoon of apple cider vinegar (or regular vinegar)
1 teaspoon (or less if you don't like spice) of crushed red pepper
Dehydrated wakame
Salt
Hot water
Steps:
Thinly slice the cucumber.
Salt the cucumber and leave it for 10 minutes. 
In a separate container, mix sugar, vinegar, and crushed red pepper.
In a bowl, soak a handful of dehydrated wakame in hot water for 5 minutes.
Squeeze the cucumber slices dry. 
Add the cucumber and wakame to the sweet vinegar mixture.
Enjoy!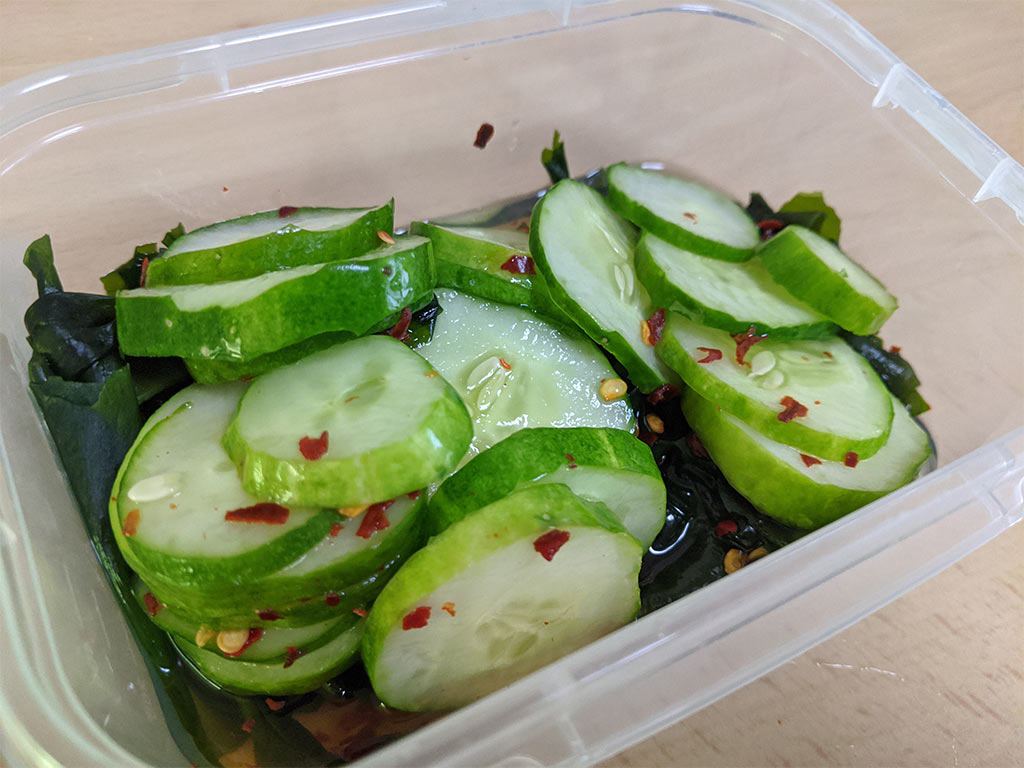 I personally like to refrigerate it overnight to have it as a cold breakfast. My friend, on the other hand, munches on this as otsumami (お摘み) or snacks people have with a drink.
Solution 2: Make Your Own Pocari Sweat
With each day hitting over 100° F or 37° C, I knew I was low on electrolytes, but I couldn't risk going outside to buy Pocari Sweat. Luckily, my friend shared a recipe she just learned on TV.
I must admit, it's not as good as the cucumber salad or actual Pocari Sweat. Rather, I felt like I was drinking ocean water, but knowing it gives me electrolytes to not sleep on hardwood floors, I drank it up like medicine.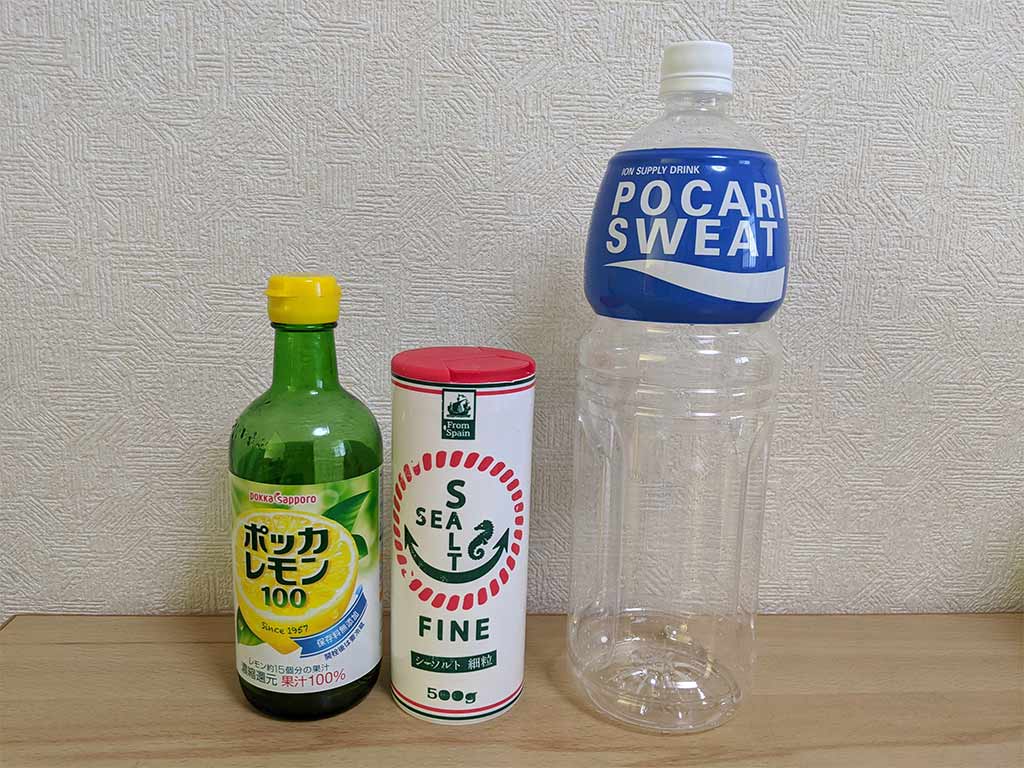 Ingredients:
1 teaspoon of lemon juice
½ teaspoon of salt
Water
Steps:
In a cup of water, add a tiny amount of salt and lemon juice.
If it reminds you too much of the ocean, add more water and lemon juice.

This is a good time to learn the phrase, gaman suru (我慢する), which means to persevere. 
There we have it, two potential solutions you can make in your own kitchen to keep cool in Japanese summers. Like always, stay cool and check out STAY JAPAN to book a guesthouse with Japanese locals.