The land of strong-hearted people. This city has been through so much over the past several years, enough to make anyone speechless. Right off the Sanriku Coast, Kamaishi City was one of the many areas that had been heavily destroyed by the infamous tsunami on March 11, 2011. Over nine years have passed, with only about half of the original population returning. Kamaishi City holds a special place in my heart. The local community is welcoming, the food is fresh, and the scenery is beautiful.
| Traveling to Kamaishi City
Two trains are all you need to get to Kamaishi City. I started by taking a bullet train from Tokyo Station to Shin Hanakami Station in Iwate Prefecture. From there, I hopped on a one cart train, or one-man-densha in Japanese, which are common in the Tohoku region. The ticketing for these trains differ from your average train.
I suggest purchasing the ticket to Kamaishi Station at the same time as your bullet train ticket (JR Pass Covered). There are 21 train stops from beginning to end, with every stop changing its scenery to more and more rural. It was spectacular how it went from businessmen and women running around to farmers chatting about their fun childhoods.
I felt the mood change when we reached half-way through the train ride, and we started entering narrow bricked pitch-black tunnels. It was an eerie, chilly type of environment with nowhere to look but forward. After a few more tunnels, I reached Kamaishi Station.
| Boat Cruise in Kamaishi City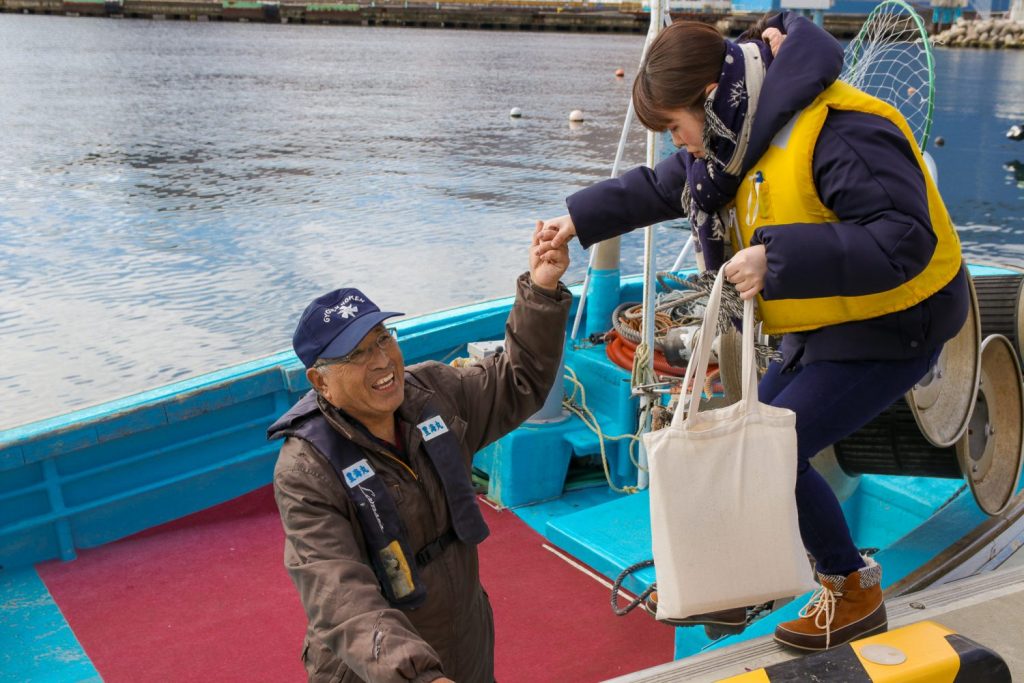 It had been a while since I had been on a boat, and I'm glad I wasn't alone. Along with me were university interns who were interning for Kamaishi City to publicize the beauty of Kamaishi City to inbound travelers. We met with Midori, our tour guide for the day, zipped up a life vest, and prepared for our boat ride.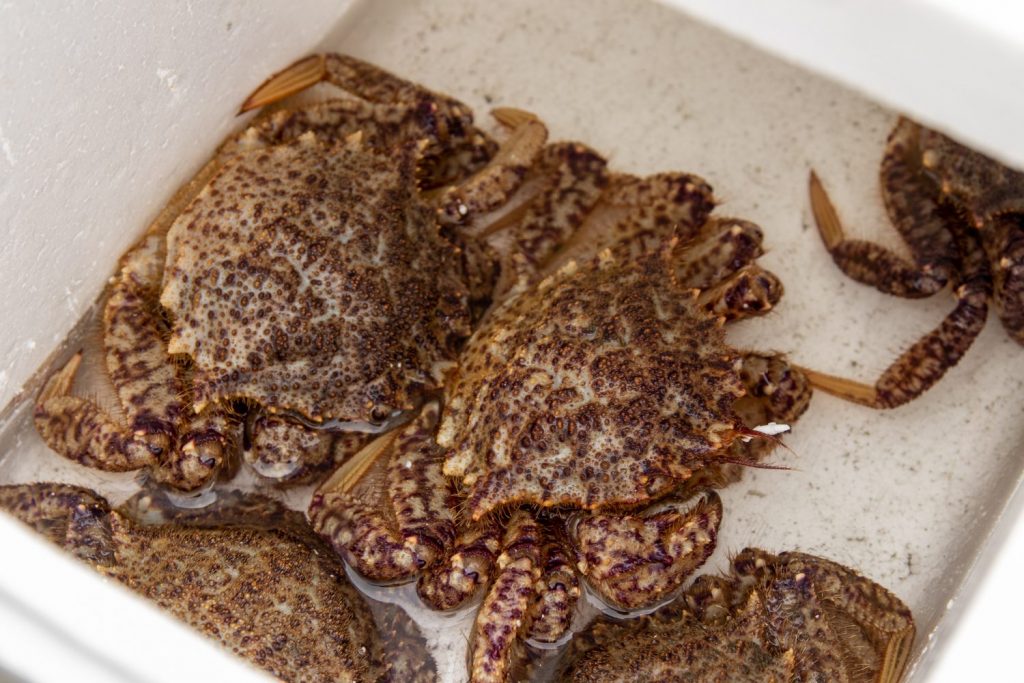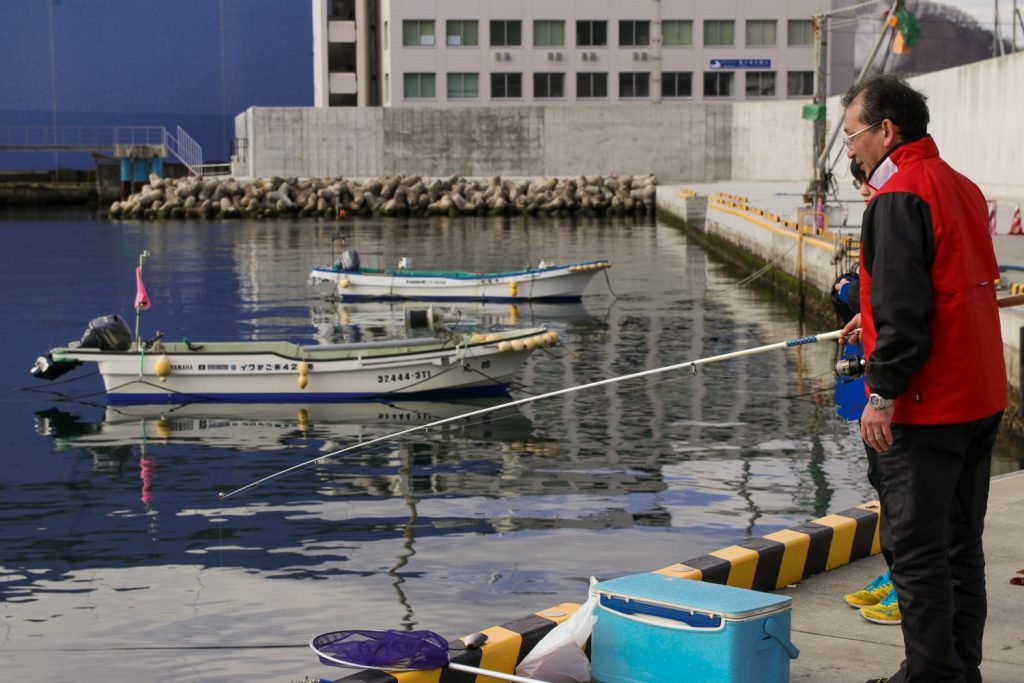 There were already families fishing for their meal of the day around the docking station. I took a quick look at their catch before jumping into the boat feet first.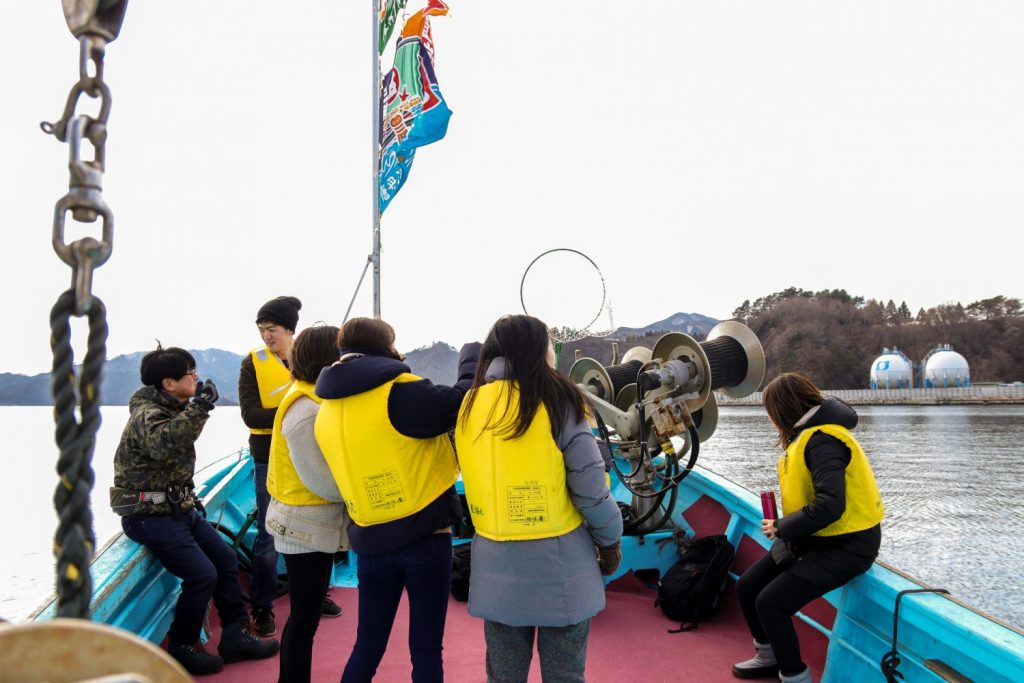 The boat's engine roared to life, and we started traveling at full speed to the hidden Ozaki Shrine.
| Kamaishi City's Famous Statue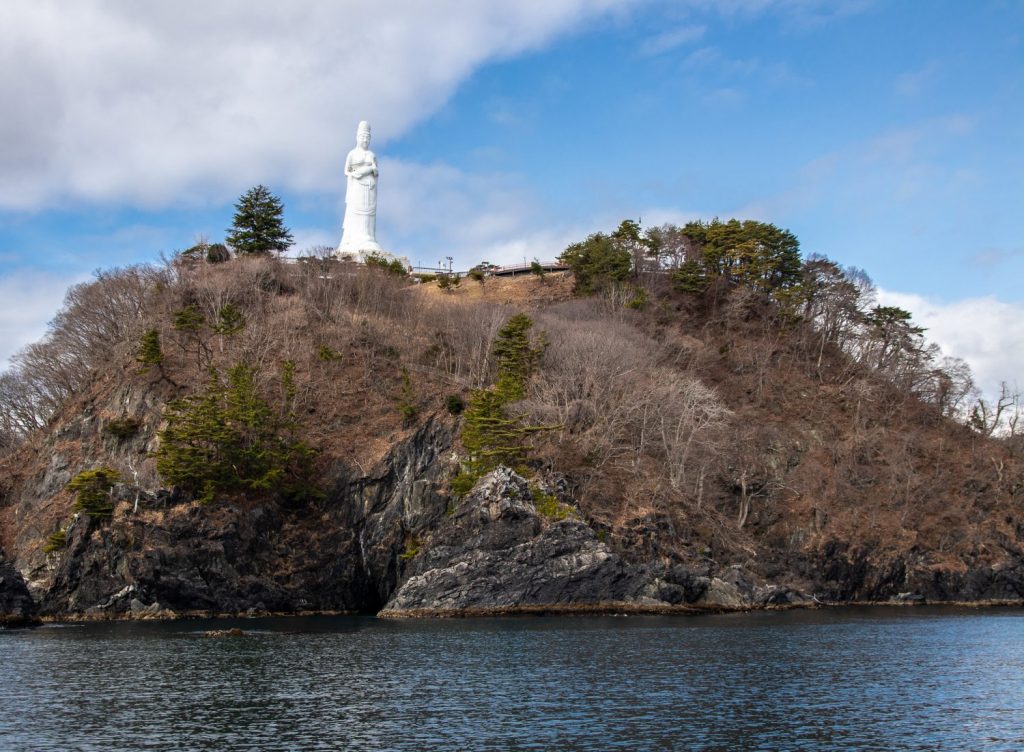 On the way to Ozaki Shrine, we came across a large statue that looked similar to the Christ the Redeemer in Rio De Janeiro, Brazil. Kamaishi Daikannon Statue is about 48 meters tall with an 11-foot story ladder system that leads to an observation deck encased by miniature statues. One special secret is that because Daikannon is near the edge, the only way to see the front of the statue is by boat.
| Ozaki Shrine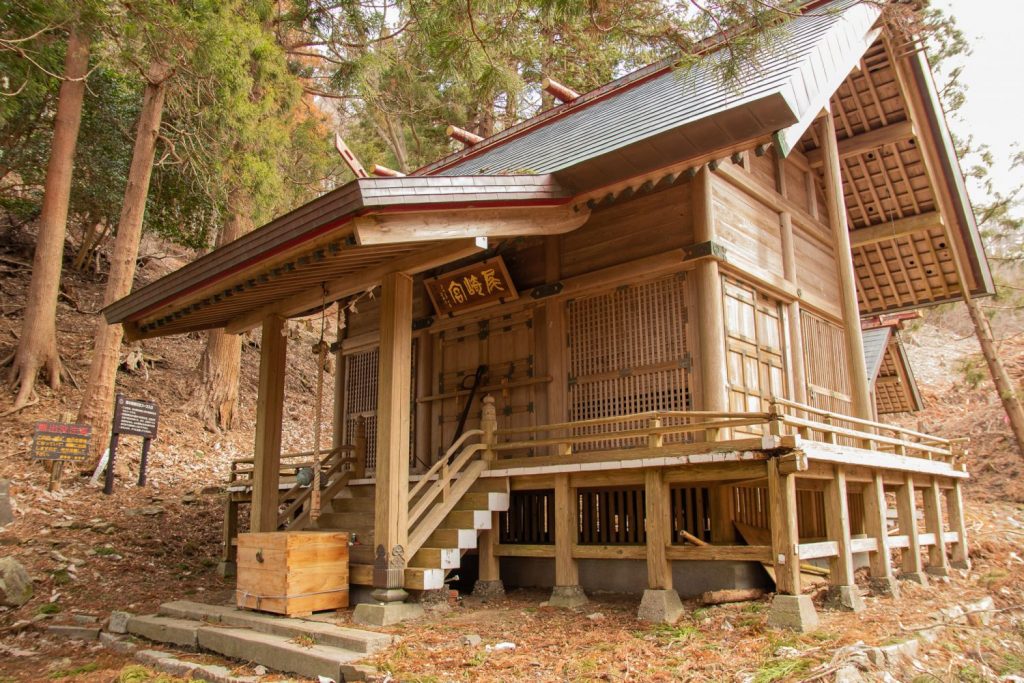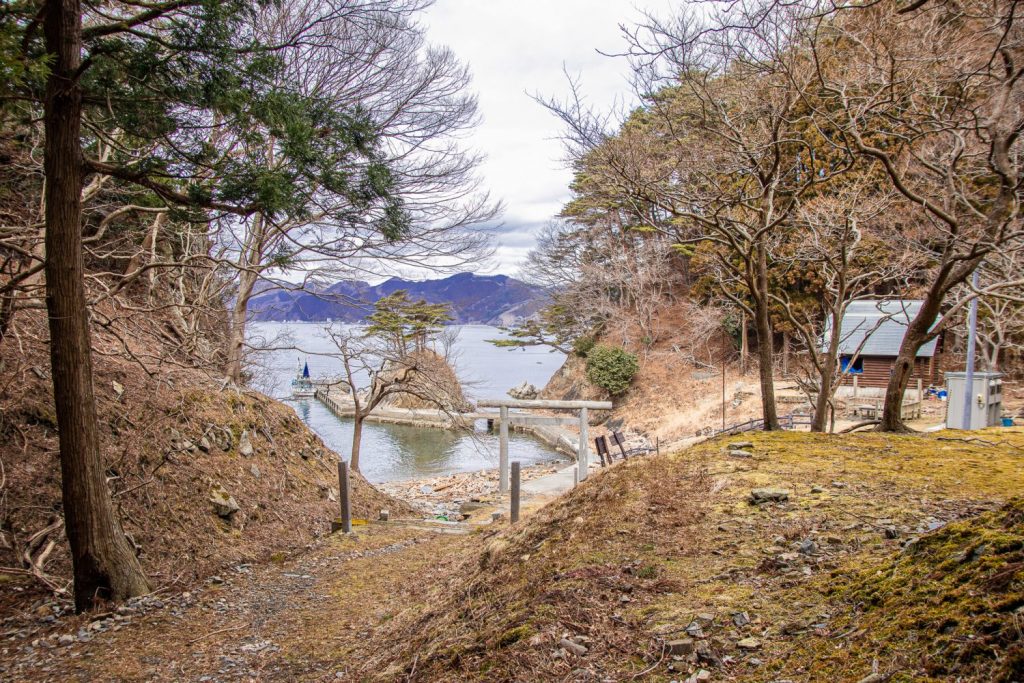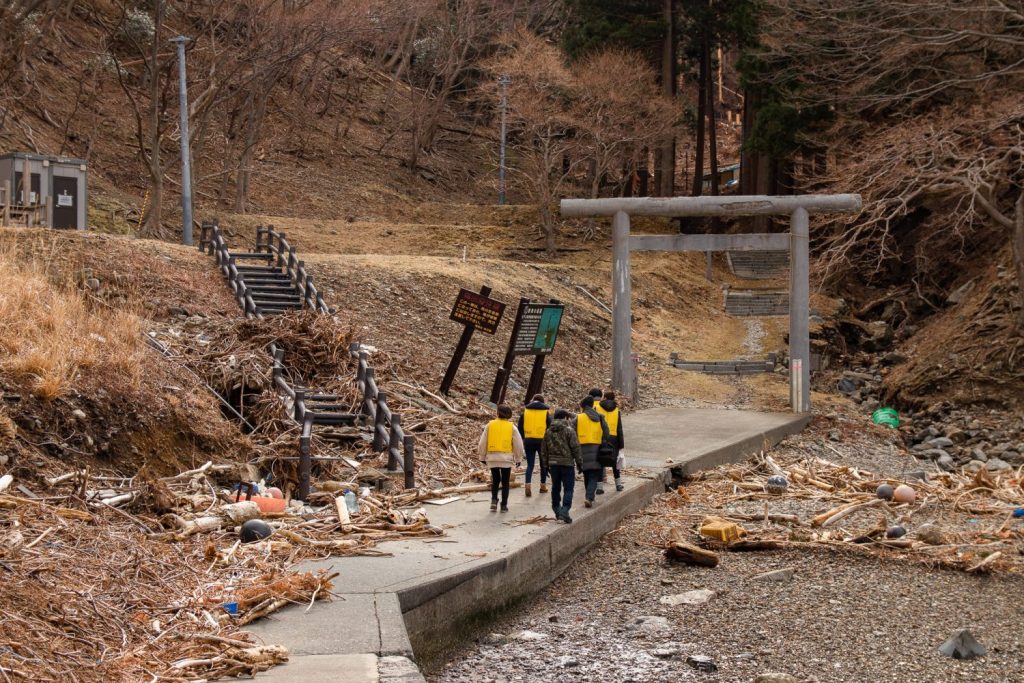 Ozaki Shrine has withstood mother nature's tsunamis and recent brush fires. It can only be accessed by boat. Every year it is visited by many for the Kamaishi Festival. Every third Friday until Sunday in October, fishing boats gather to make an expedition from Omiya Shrine to Ozaki Shrine. This festival is a three-day event that you wouldn't want to miss. There is also a spectacular land festival called tora-mai or Tiger Dance. Dancers are fully clothed in papier-mache tiger heads and move to the beat of drums to protect the city from evil spirits.
Many locals reminded me to come and experience Kamaishi City's festival during my trip.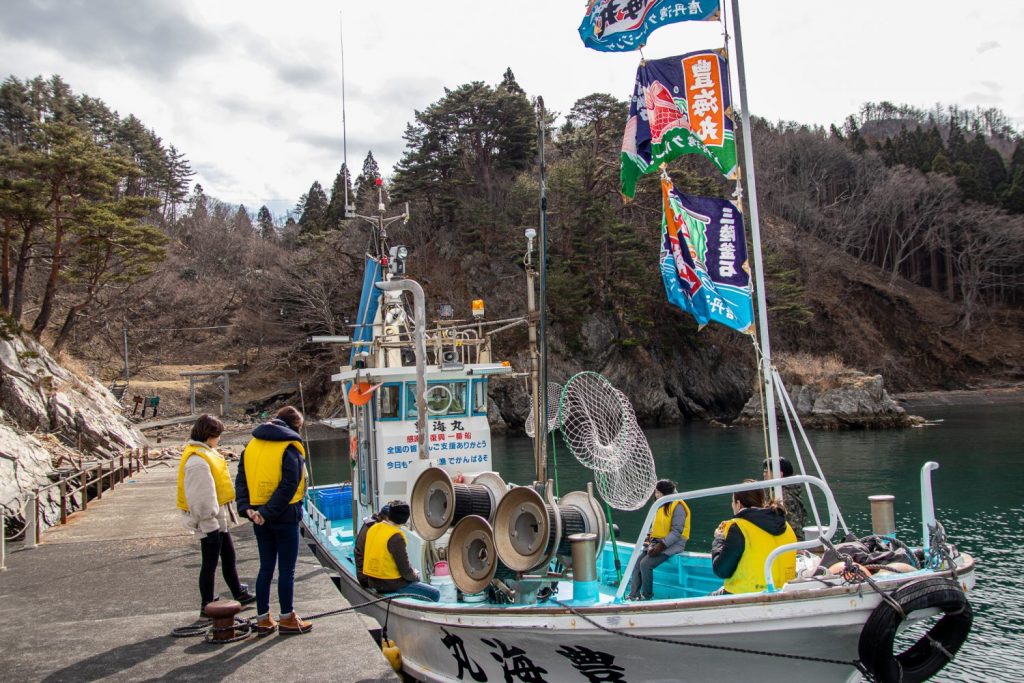 On our way back to the harbor, we passed the deepest breakwater in the world, designed to weaken any waves that got too big.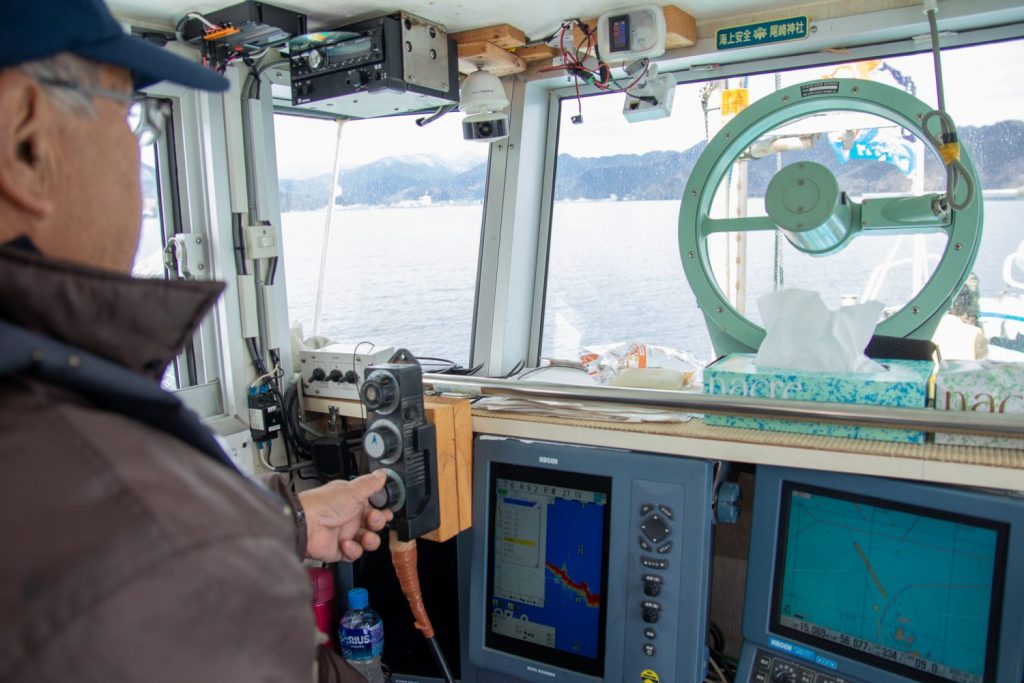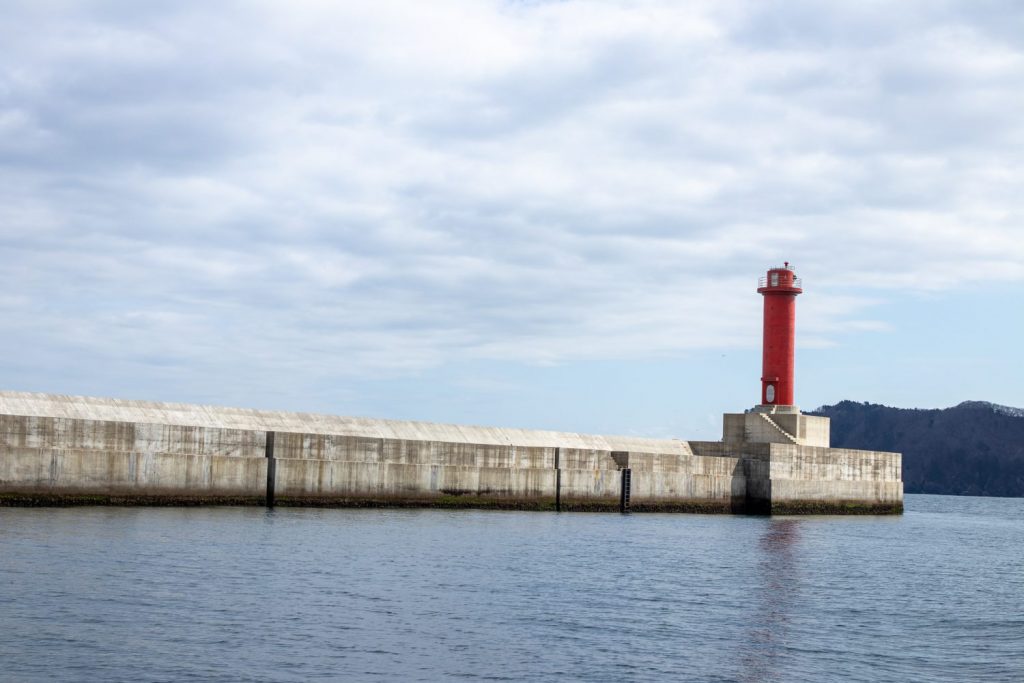 At 207 feet deep and about 6,430 feet wide, it received recognition in 2009 for the Guinness World Record.
| Kamaishi Kagura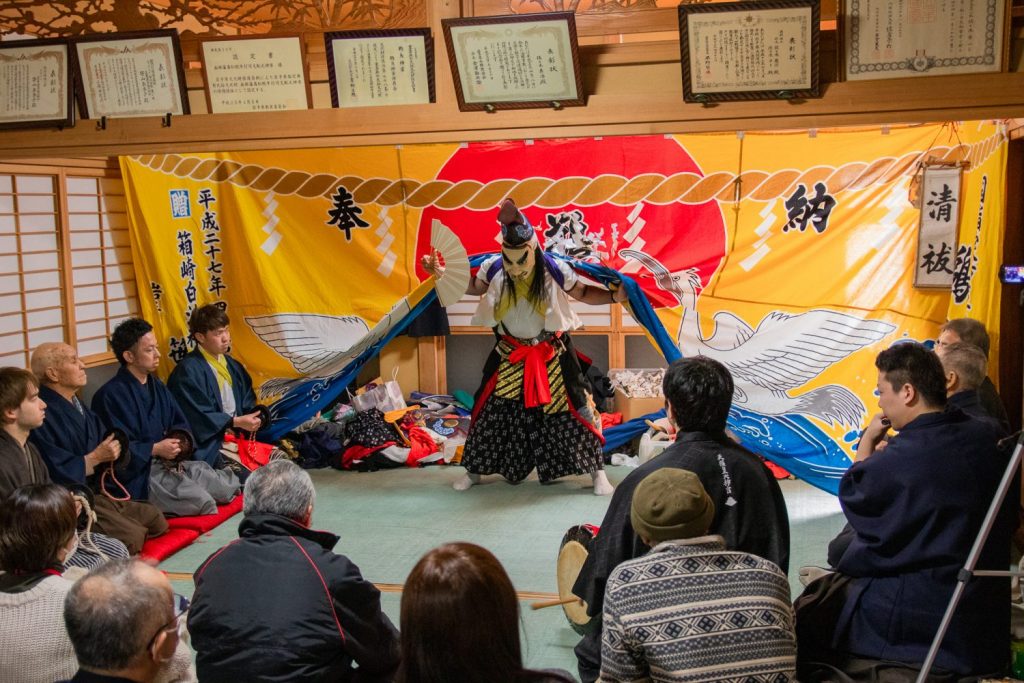 Once every two years, during the middle of March, a small Kagura group stops in Kamaishi City to perform for the locals. They used Kagura in rural Japan as entertainment. Performers would wear masks ranging from devils, warriors, witches, to even dumbfounded characters. This specific Kagura show had both fun and adult-humor like characters.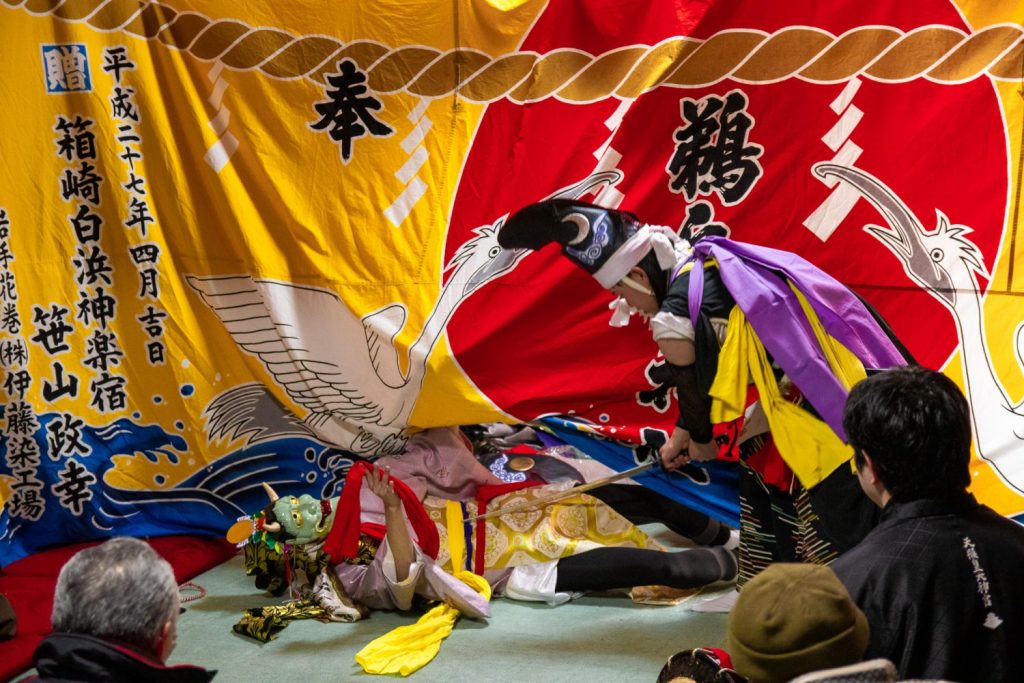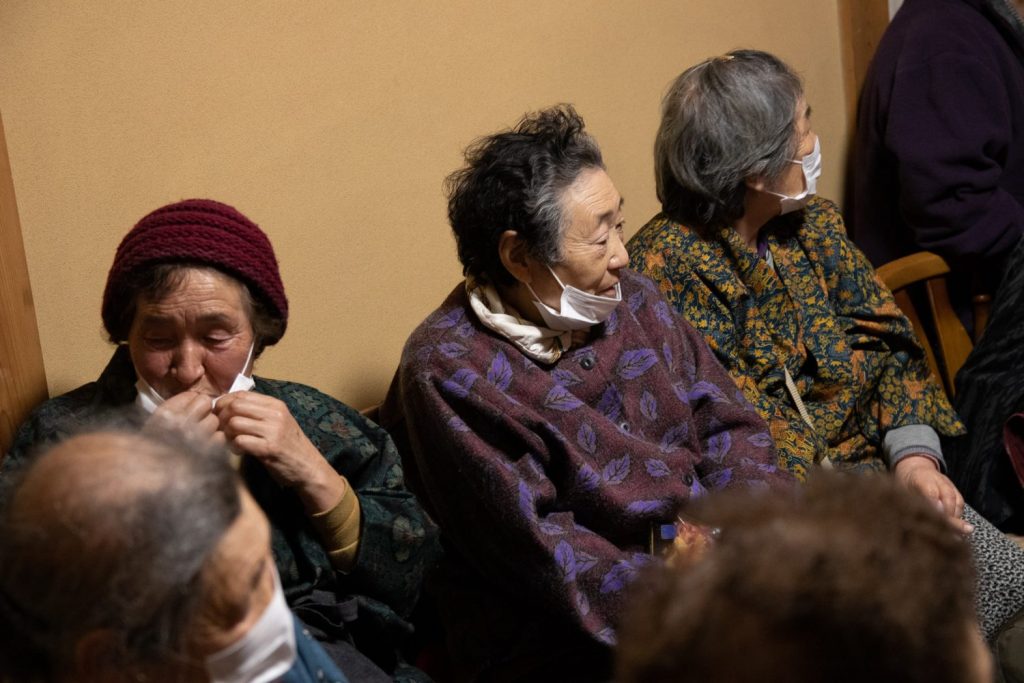 My favorite part of the play was when the dumbfounded character was pretending to be a god of a tiny mountain. Kagura shows sometimes interact with the audience; for example, the god of a tiny mountain put small, white papers on the heads of bald men and on the mouth of a woman.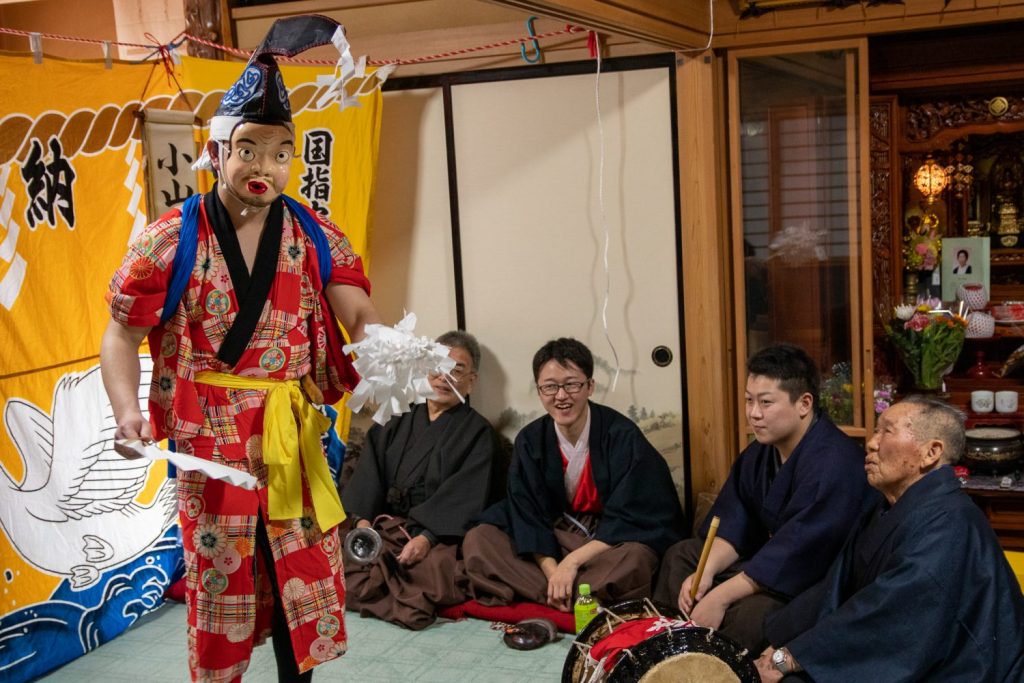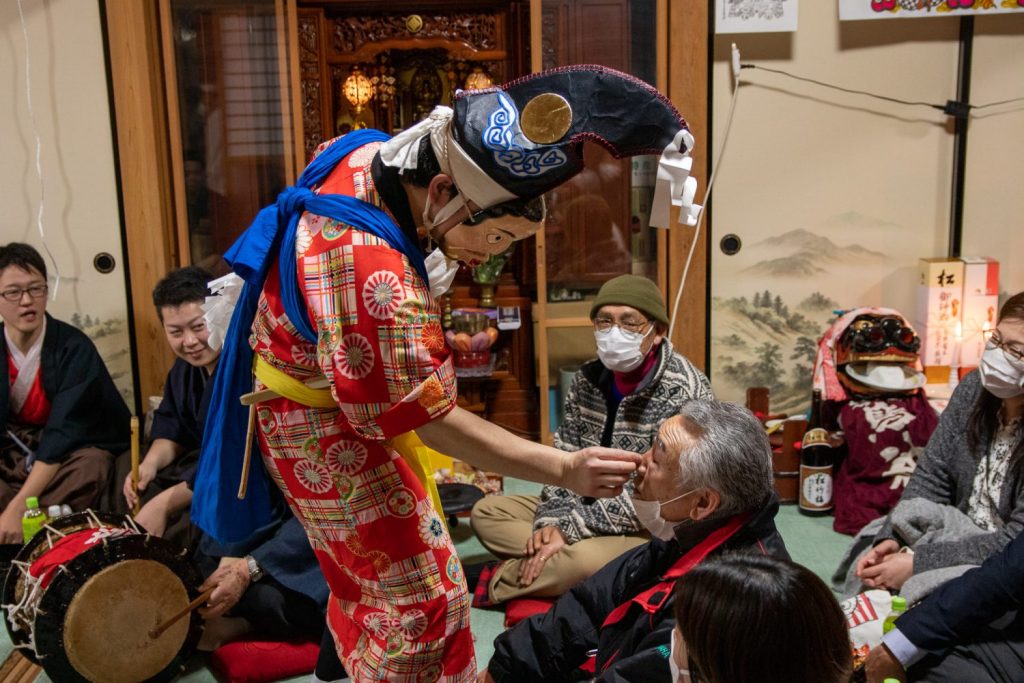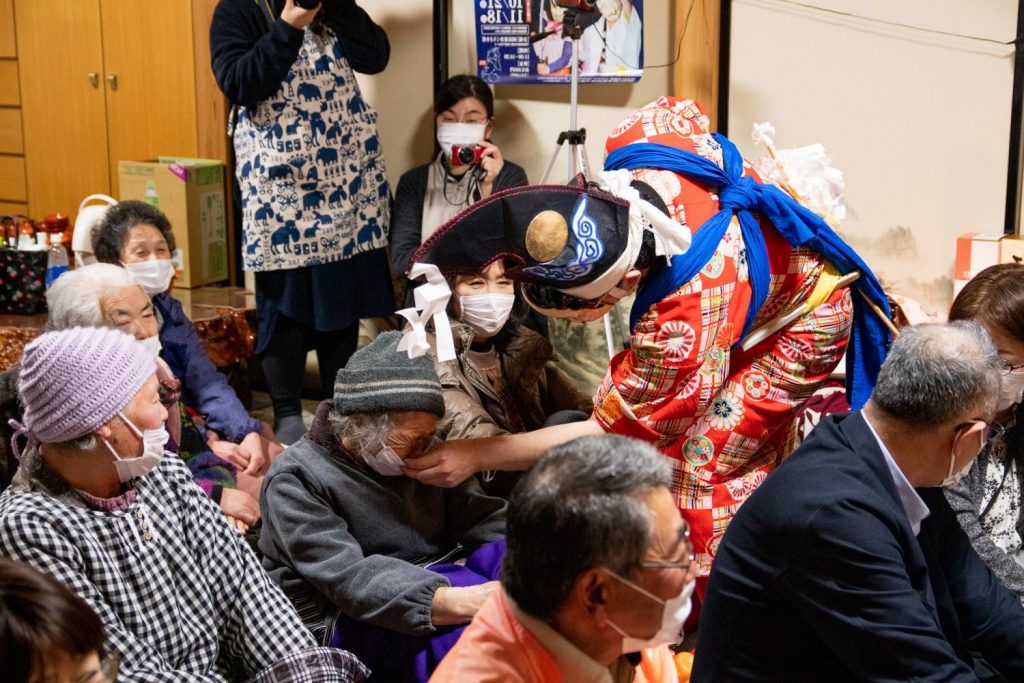 The show was lively, and it had everyone laughing for about 4 hours. There was also a point when we were thrown snacks of peanuts and solid rock-hard mochi.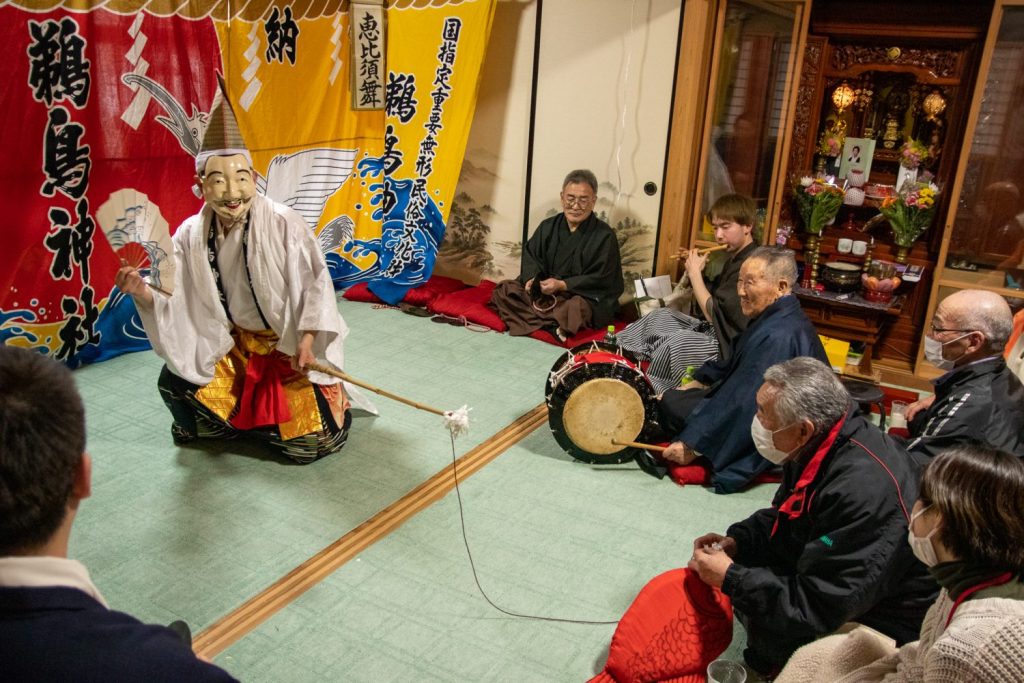 Although the average audience member was in their late 60s, the Kagura performers did not hold back and threw the goodies with all their might. The audience would stand up and fight for their snacks. It was as if the audience became children again.
| Kamaishi Traditional Dumplings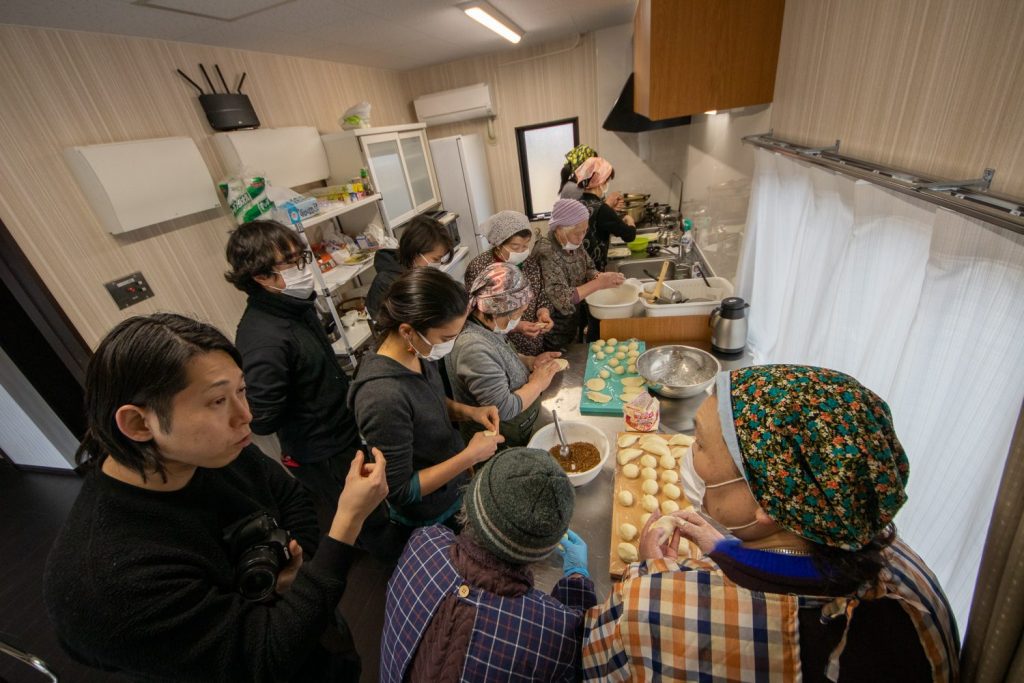 Toward the end of the first half of the trip, about ten other lovely ladies and I made Kamaishi's traditional dumplings. They had already prepared the dough before we arrived. The filling consisted of brown sugar mixed with walnuts.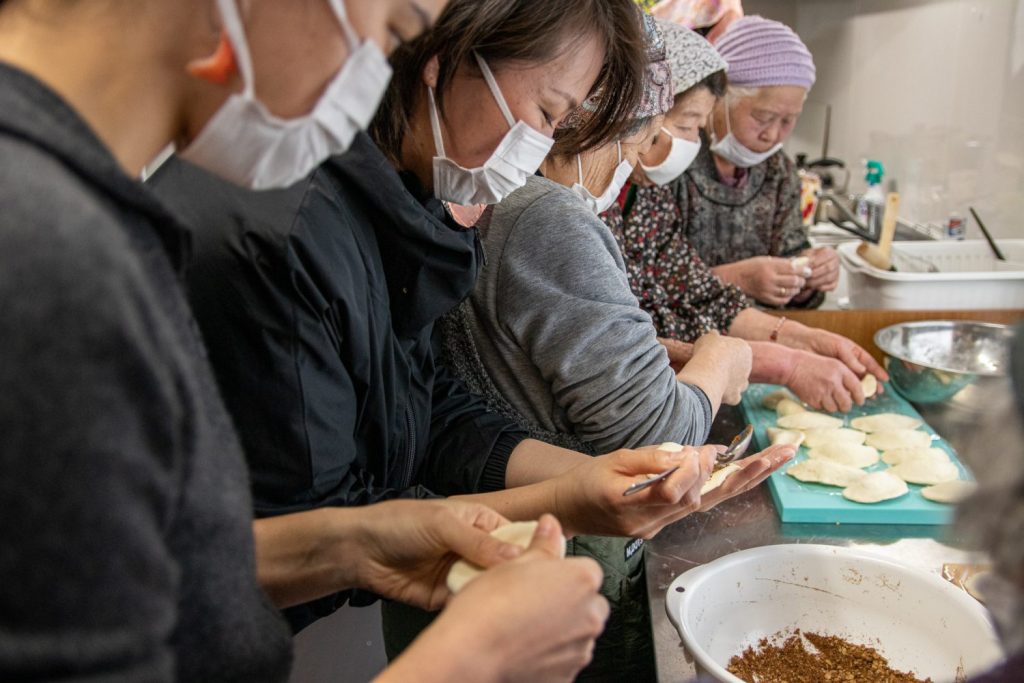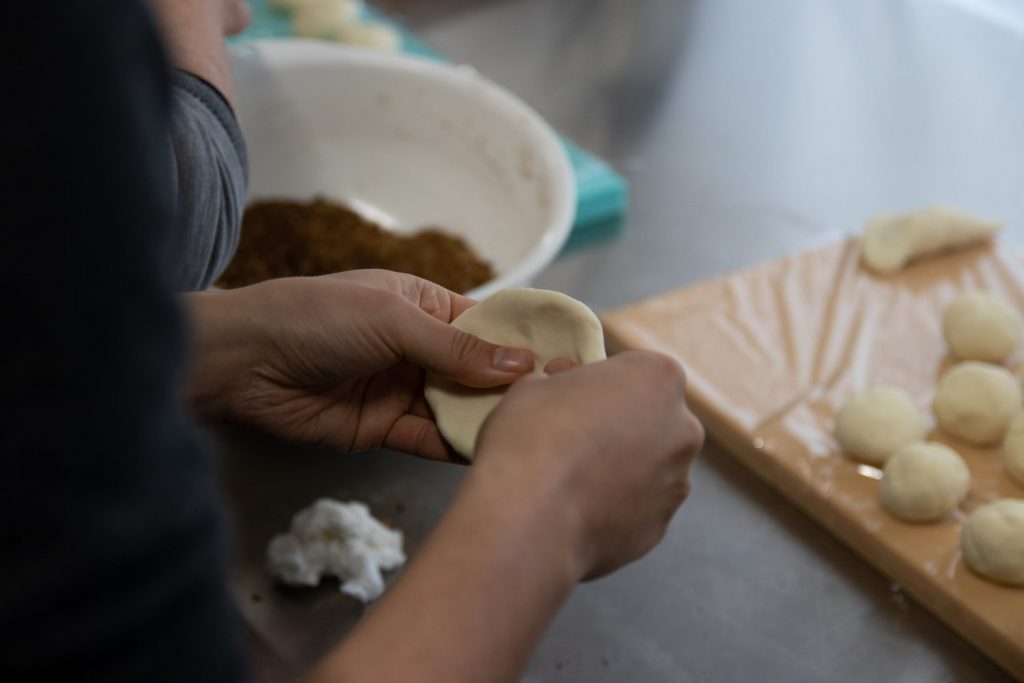 After enclosing the dumplings, we put them in boiling water to sit for about five minutes. The sweetness of the sugar melted by the water became a deliciously gooey texture. The crunchiness of the walnuts also added a new level of umami.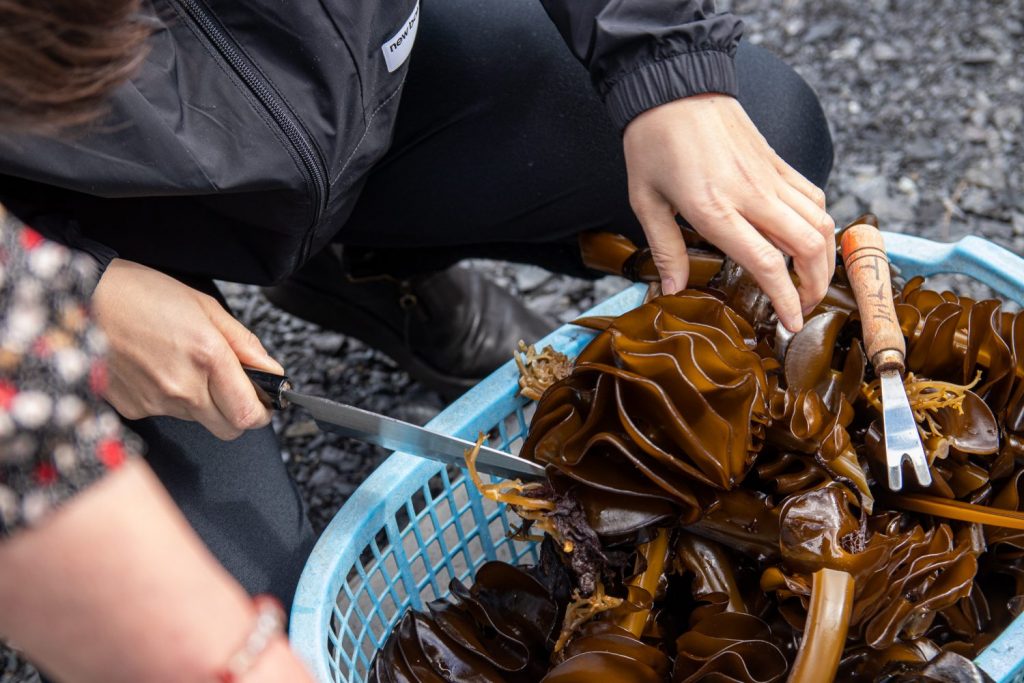 We all gathered around the temple and ate like one big family. We exchanged stories and snacked on pickled vegetables and wakame, fresh seaweed, that we had cut from its stem earlier that day.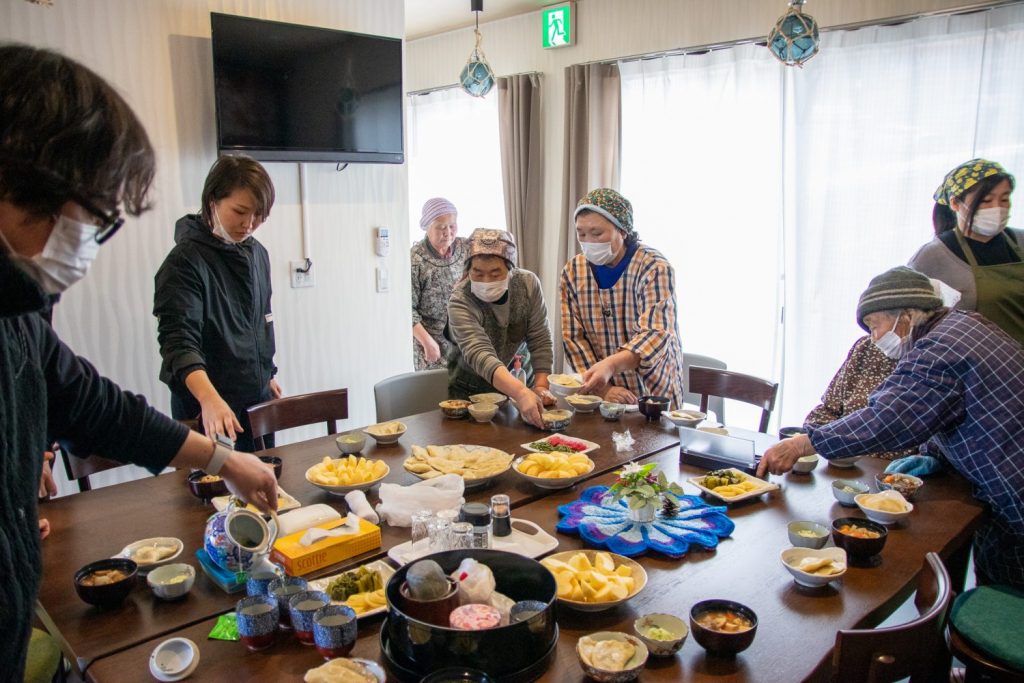 I was left speechless after the first half of the trip. All the residents from Kamaishi City accepted me with an open heart. I couldn't wait for the second half to begin!
Check out STAY JAPAN to book a stay in Kamaishi and enjoy the same experience as Gio.
---