Visiting Kamaishi City is like returning to your hometown. No matter where you explore in Kamaishi there is someone always willing to help you, feed you, and talk to you. Especially, my host and her assistant, who are both named Sasaki-san. The conversation we had together was an unforgettable one. I also took part in a three-hour nature hike on the Ohakozaki mountain trail that leads straight to the picturesque Senjojiki rock formation.
| Ohakozaki Guest House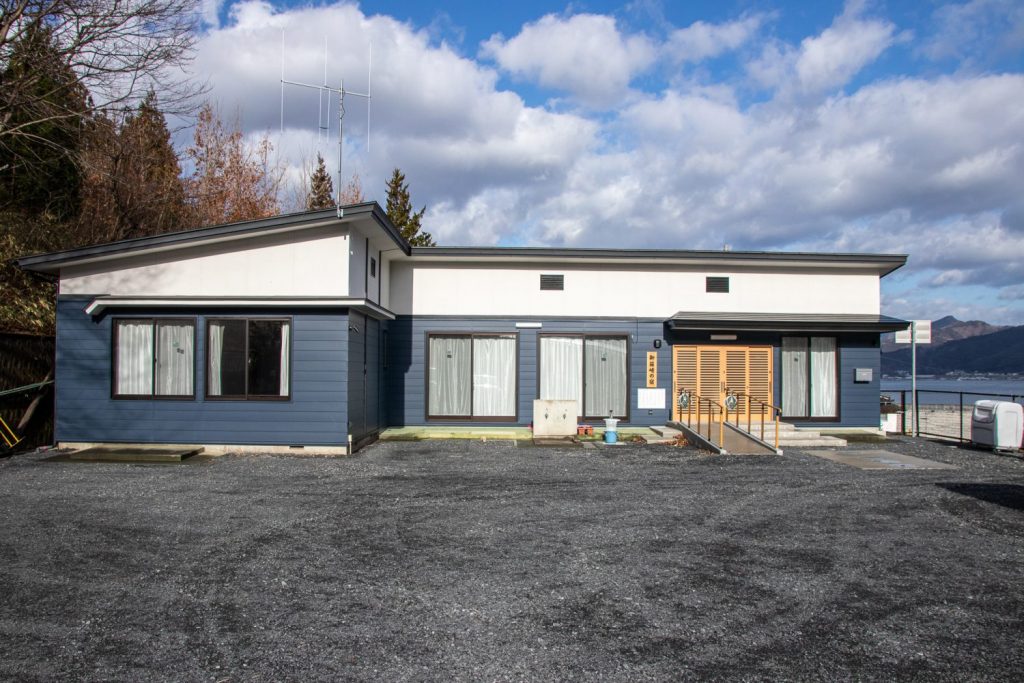 The house is located off the coast of the San Riku Coast in Kamaishi City. It was once a preschool that had been unfortunately heavily damaged by the 2011 Tsunami with barely any of the structure remaining. After a few years, they renovated it into a guesthouse. The house boasts a spacious living room that can easily fit large groups. There's also a fully equipped kitchen, a shower room, a bathroom, and two restrooms.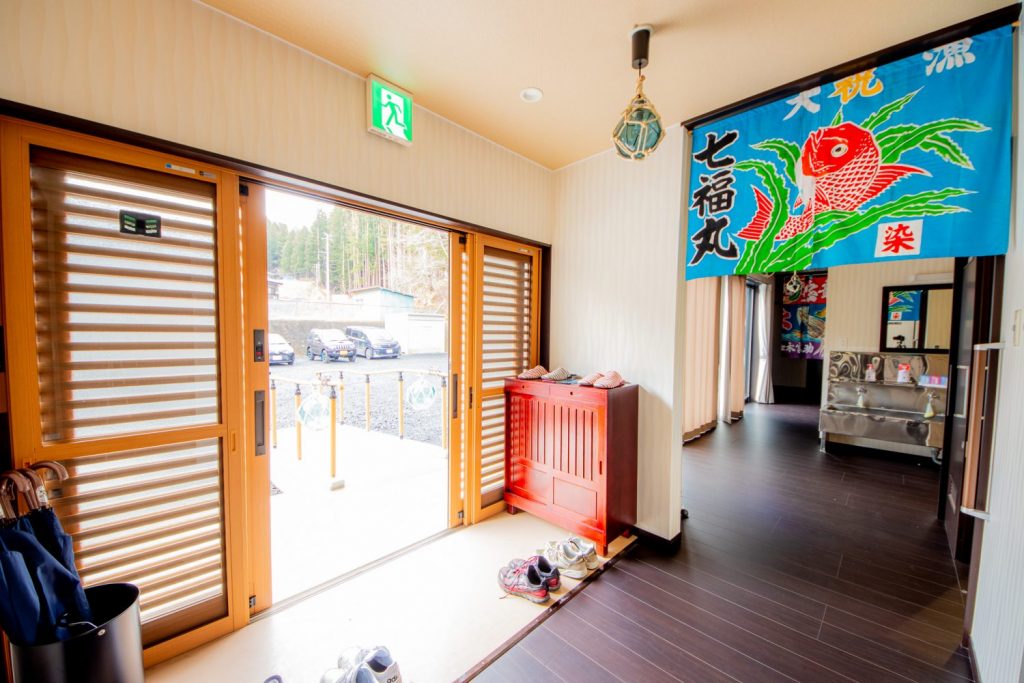 Down the hallway there are two large bedrooms. One bedroom has four medium-sized beds with their own little personal area. This room also comes equipped with an air conditioner unit and a small area off to the corner for studying and lounging. The second bedroom has 2 bunk beds. The room is also equipped with the same essentials as the first room.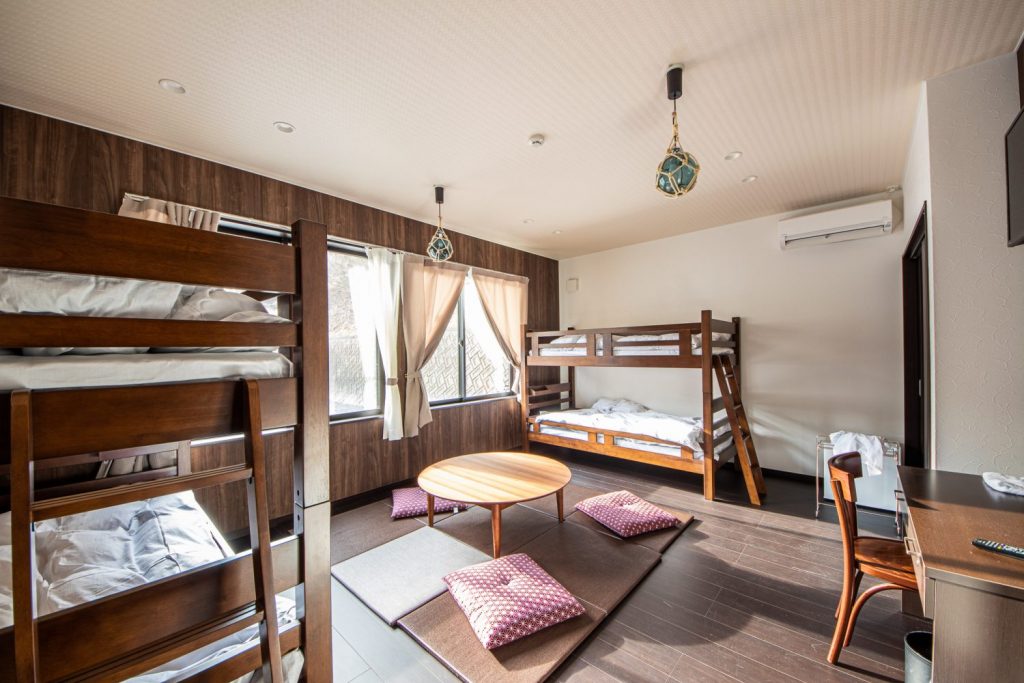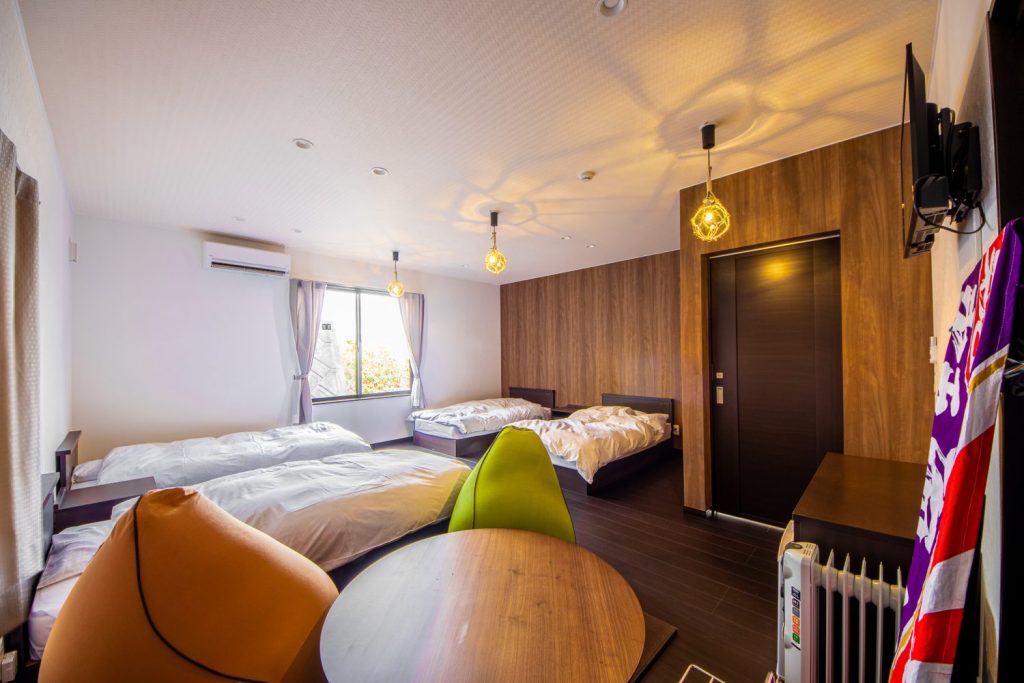 The last and best part of my whole guesthouse experience was talking with Sasaki-san while she made food. The food was very delicious and healthy.
| The Food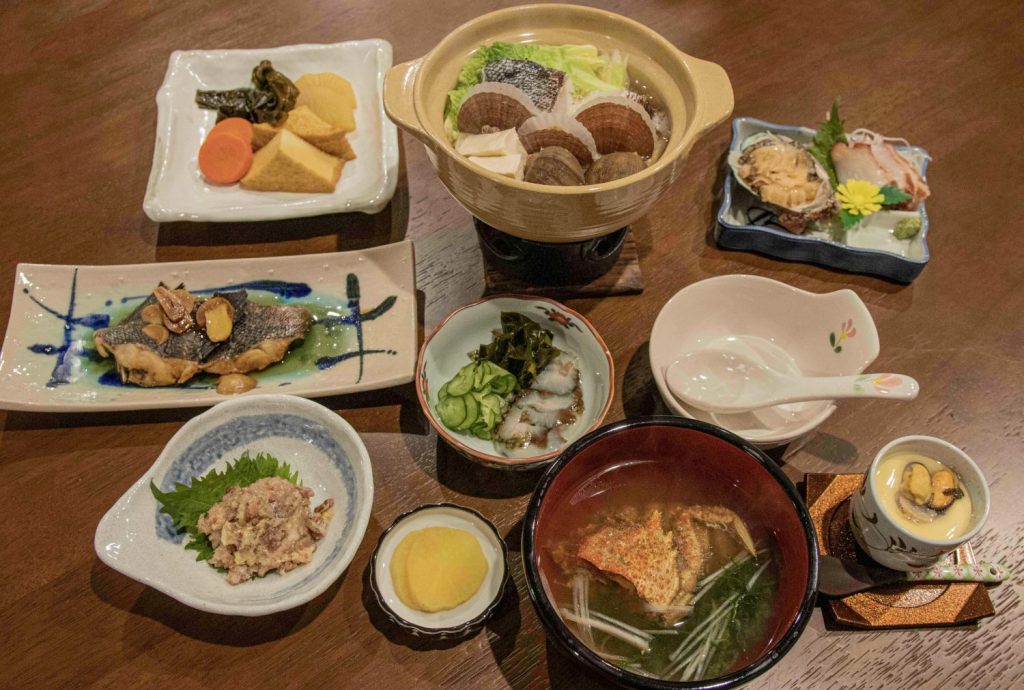 Sasaki-san made grilled fish glazed with a sweet Japanese sauce; a side of various fish delicacies; a miniature nabe-pot of fresh fish and clams; a Kamaishi traditional vegetable soup called zaku jiru;a side of egg custard, or chawa-mushi; and, to top it all off, crab miso-soup.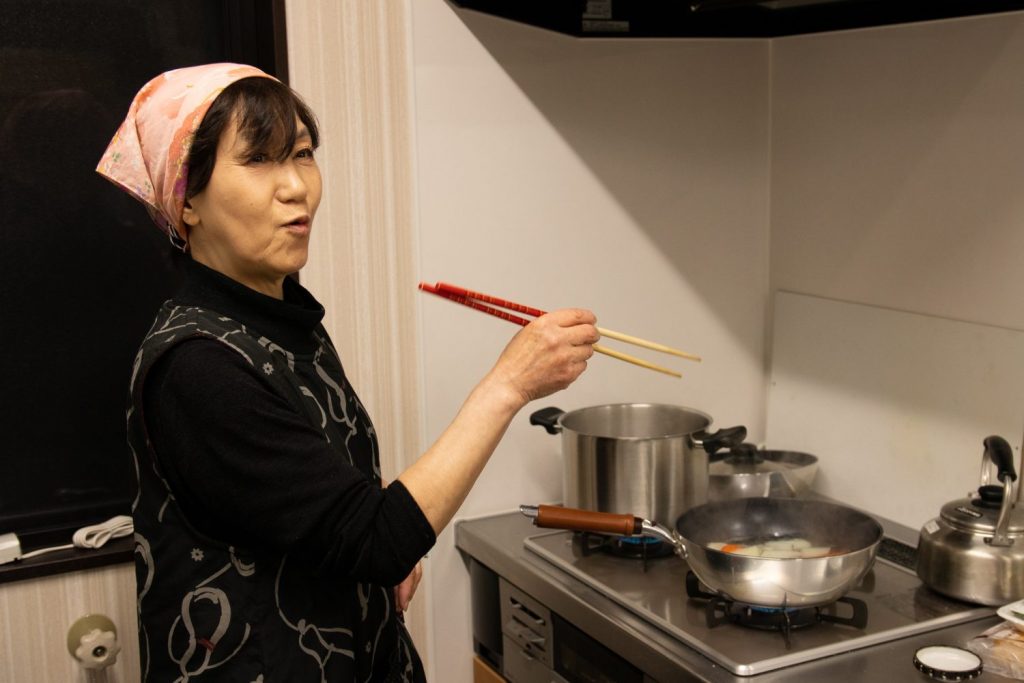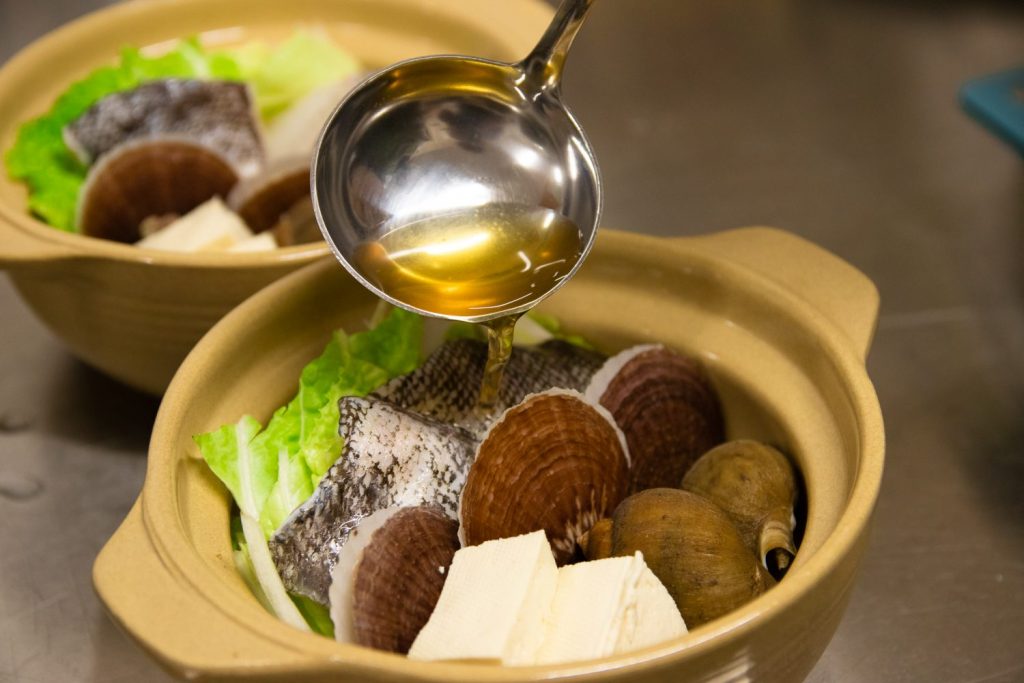 While I was eating, I listened to the first-hand accounts about the day the tsunami hit. Sasaki-san was caught in the middle of the storm, causing her to lose most of her valuables. They both mentioned they were given a thirty-minute warning to run to higher ground because of the potential tsunami that was to reach them. They explained how hard it was to have to leave everything behind, only to return and find everything gone.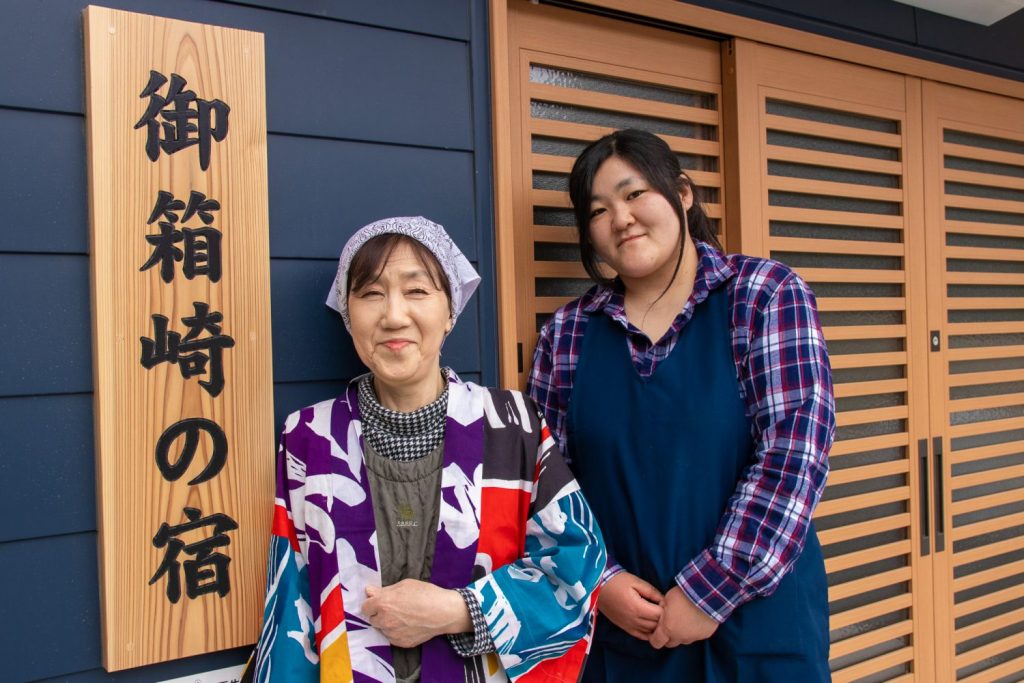 What stood out to me the most was that Sasaki-san, the main owner of the guesthouse, returned to Kamaishi within 6 months after the deadly tsunami and opened a diner. There were no convenience stores nor places to eat at the time, she took the initiative and made food for all of the returnees who spent day after day trying to recuperate their houses and valuables. Although I couldn't imagine what she must have felt during the scarring tsunami experience, her act of kindness and helpful heart definitely made me think about my life actions more.
| Ohakozaki Hiking Trail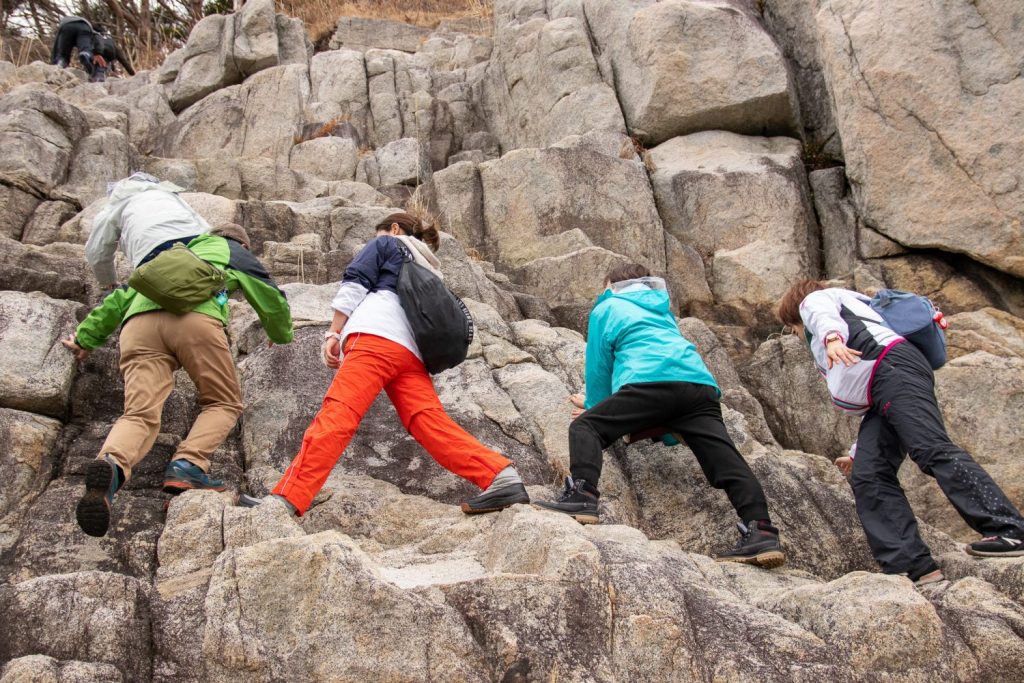 The last portion of my trip was hiking through a trail that reached the edge of Iwate.The trail had been created by the non-profit hiking organization, Tohoku Park Rangers, along with the Japan National Park Rangers.
Throughout the trail, I saw various types of trees and plants, along with a beautiful jaw-dropping ocean view.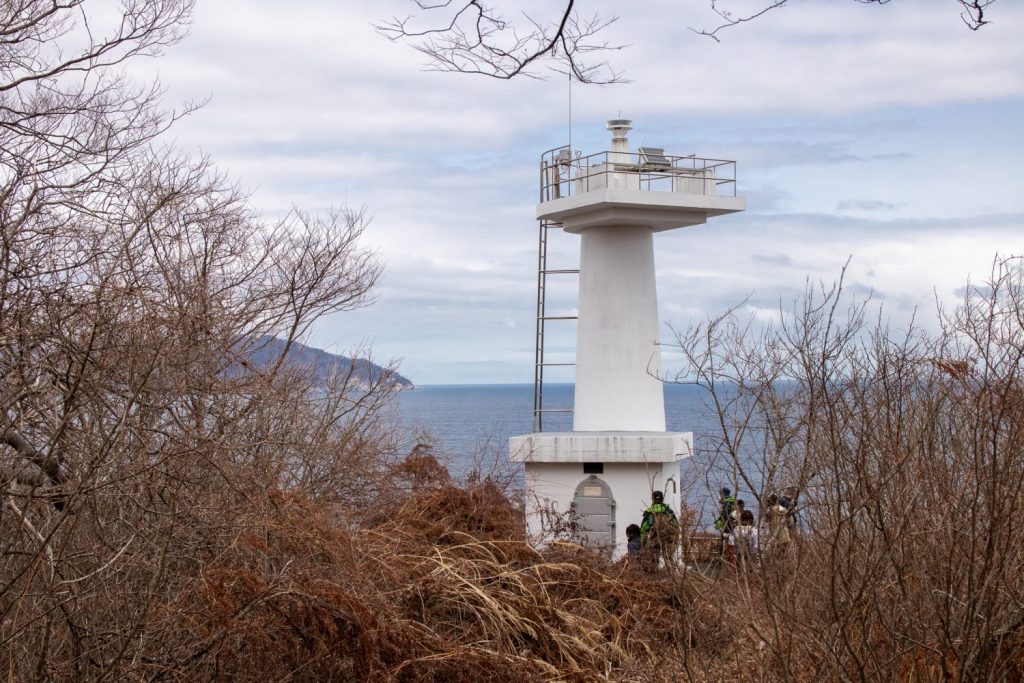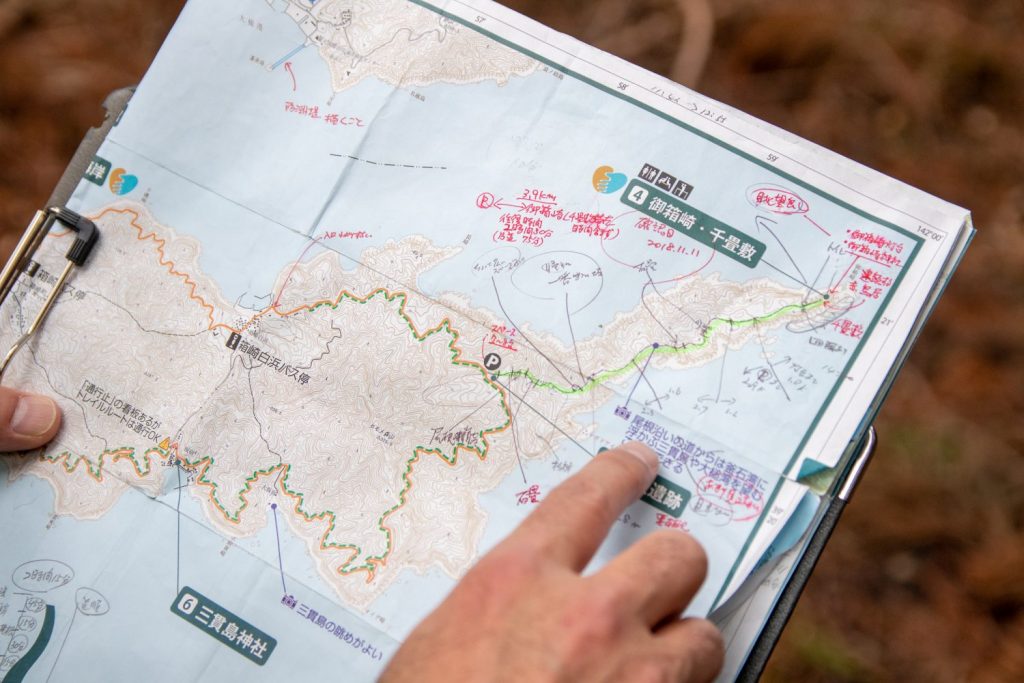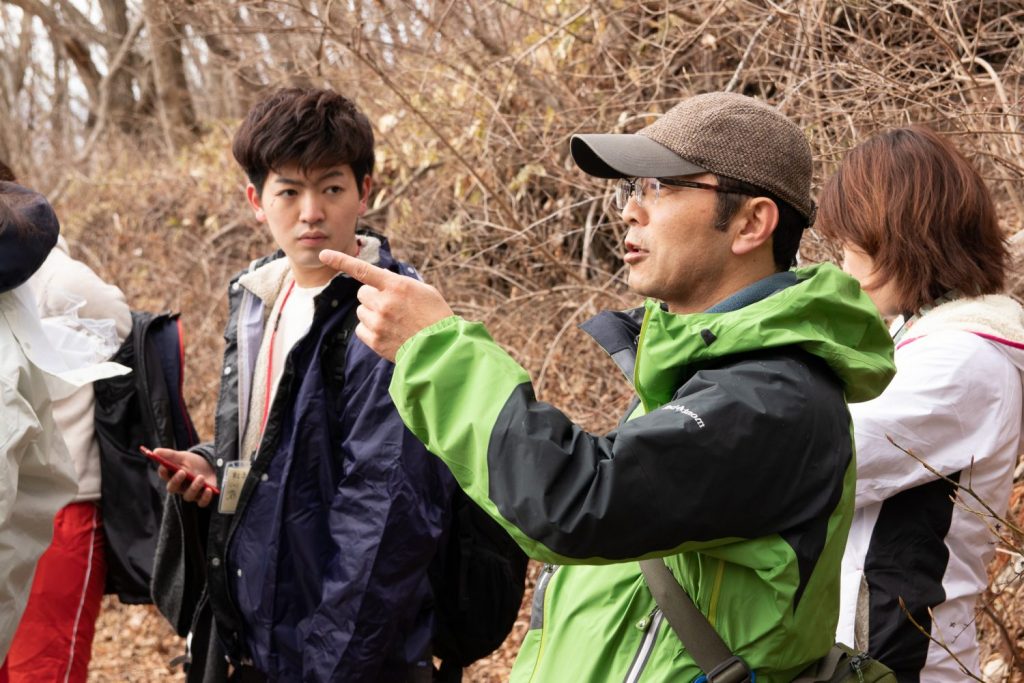 It took about an hour and a half to get to the end. Along the way, I was hoping to see a few animals. Unfortunately, I didn't, but instead I got to see fresh reindeer tracks. The park ranger was kind enough to explain the different trees and leaves.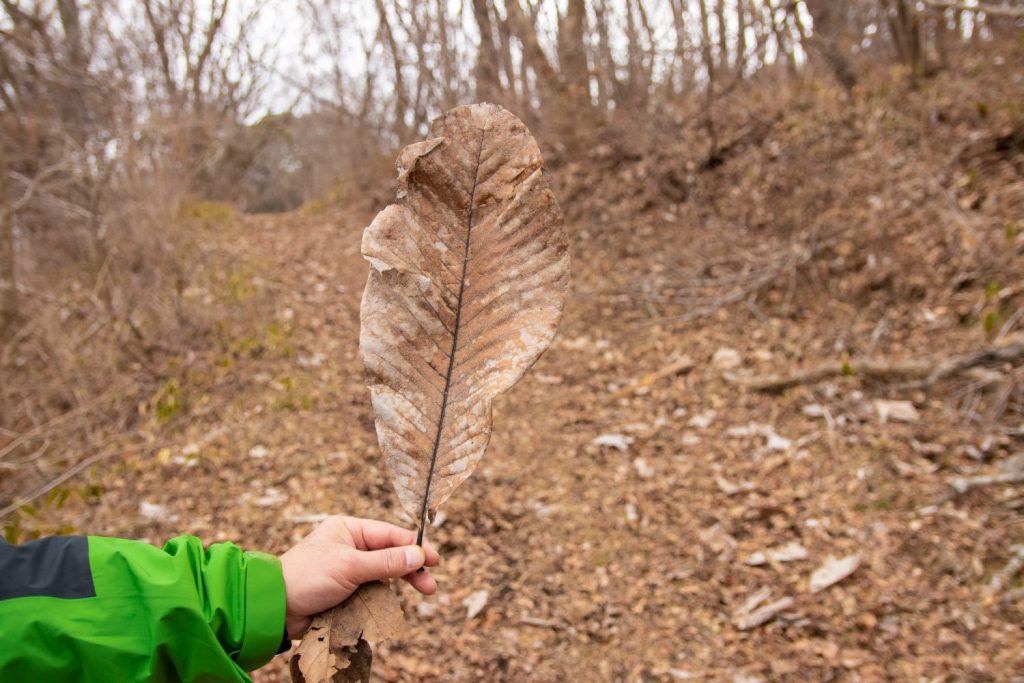 They call this leaf hou. They used it in Japan many years ago, before they invented bags, for its versatility. Its large size made it perfect for wrapping items, but it is also easy to throw away since it is biodegradable.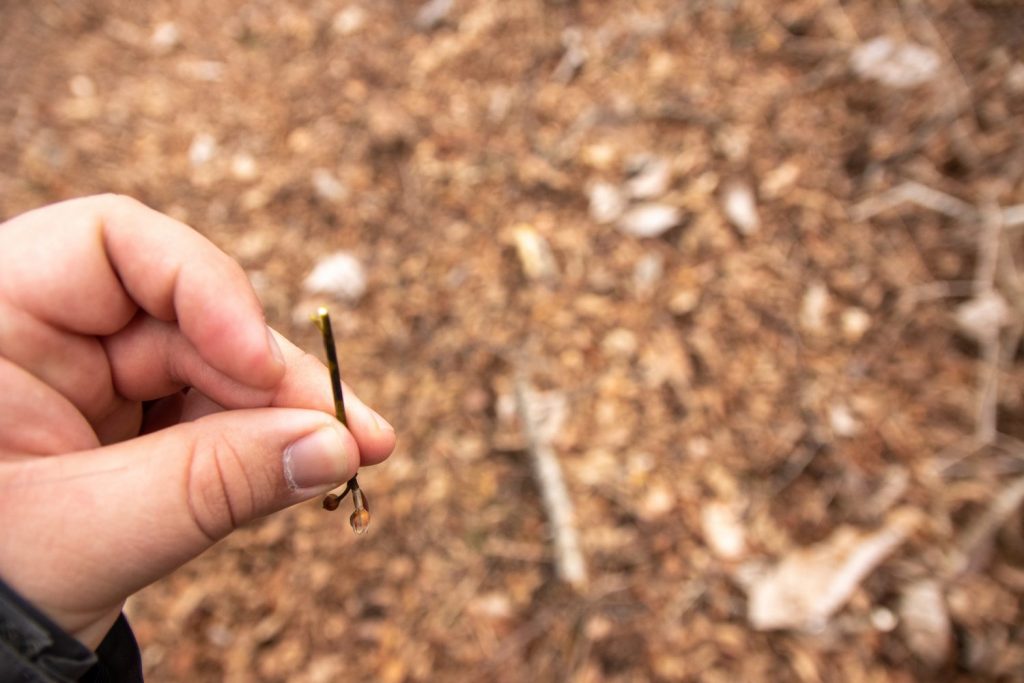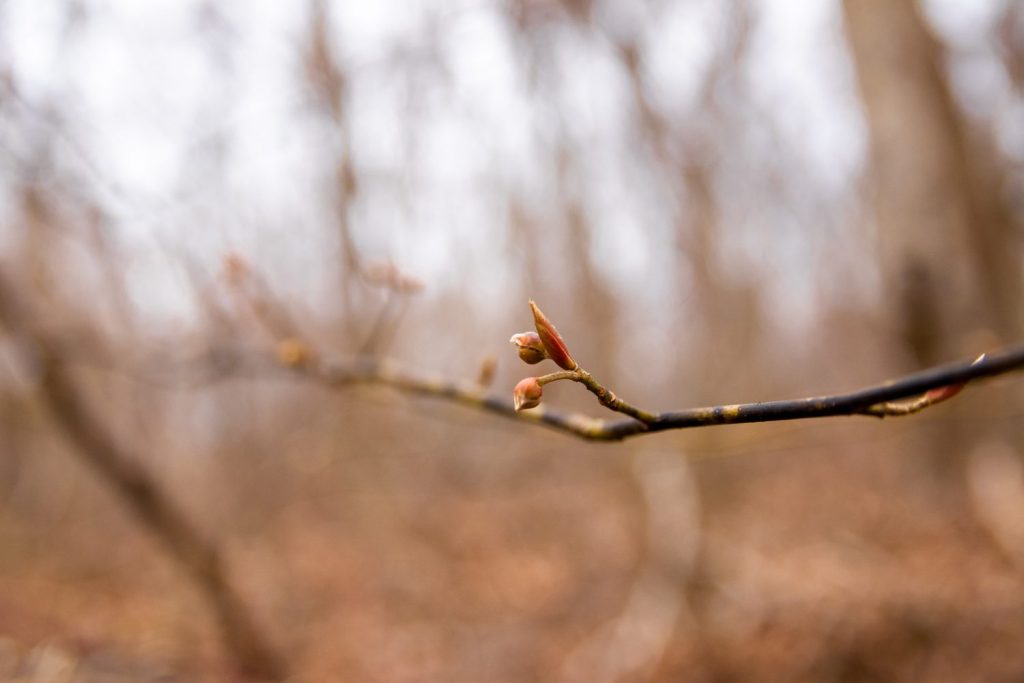 Another plant used many years ago was kuro moji. Kuro mojis' herbal scent and taste posed as a great natural toothpick. When I chewed on a piece of kuro moji, my mouth became fresh instantly. The park ranger mentioned that many old-style Japanese movie actors would chew kuro moji.
| Senjojiki Rock Formation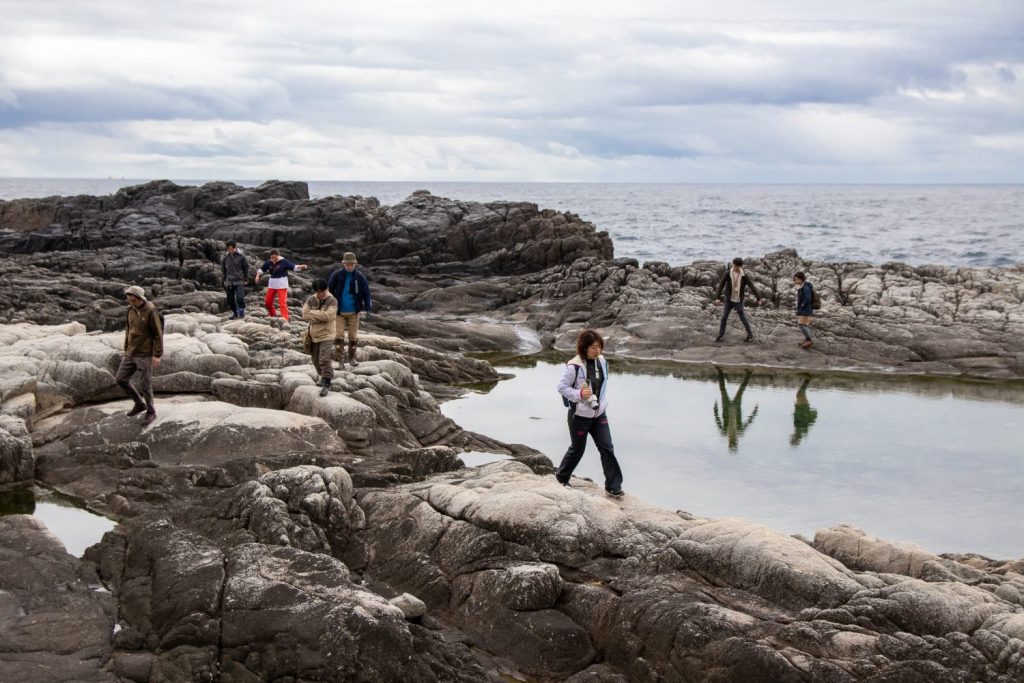 Ohakozaki trail leads to a small white lighthouse that overlooks the beautiful landscape of the Ohakozaki Peninsula. We were in the middle of returning to the starting point when we came across Senjojiki: A magnificent view of over 1,000 geological rocks that naturally formed from the crashing of the waves coming from the Pacific Ocean. From Ohakozaki, I could also see three picturesque bays: Otsuchi Bay and Yamada Bay to the north; and Kamaishi Bay to the south.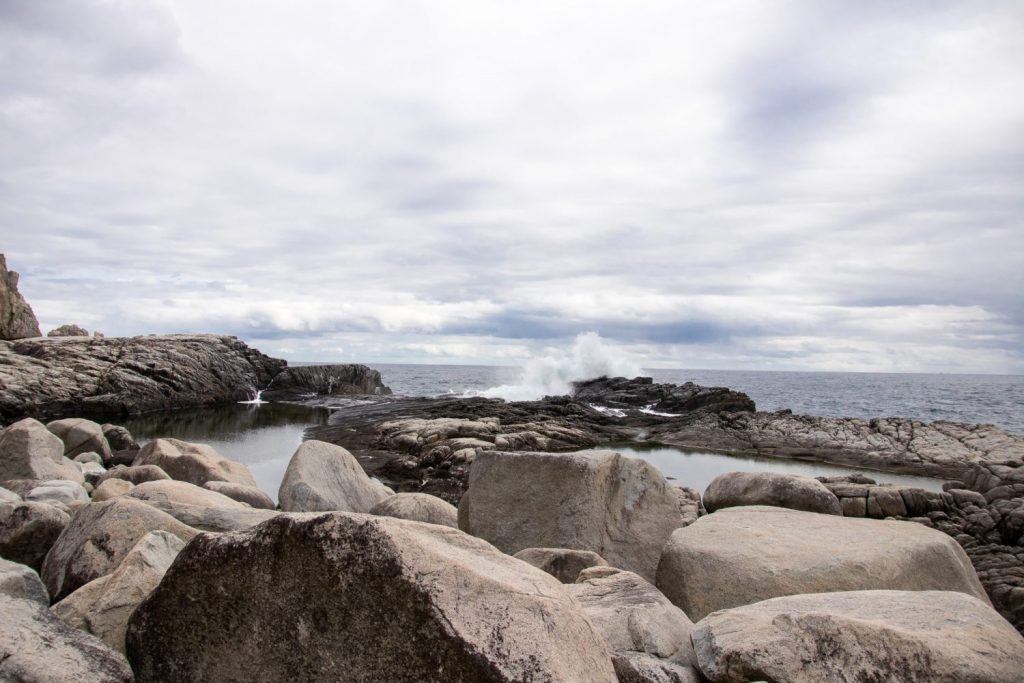 A few of the members of the group got a special greeting from the ocean because they were too close to the edge. They were drenched with water and were advised to be careful or else they would be swimming in the sea!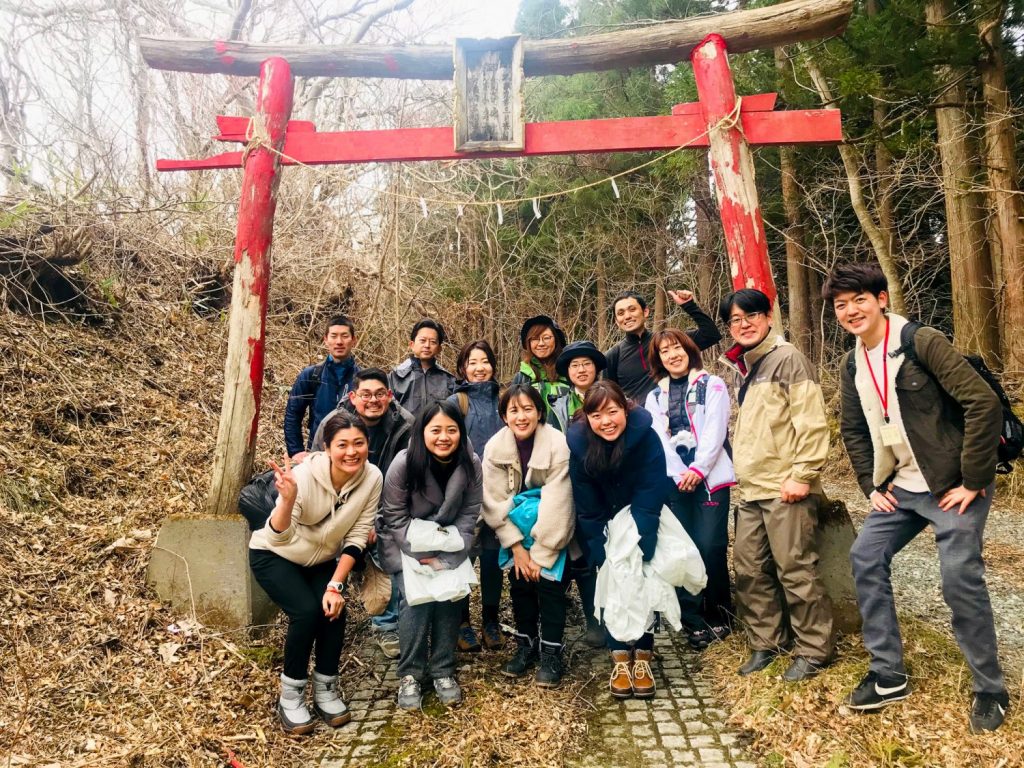 The Ohakozaki trail took about 3.5 hours, making it a great day-hike. Around half an hour of the hike was experience the surrounding nature. The best time to go hiking on this trail is before or after winter because of the temperature can change due to the high elevation. If you go while it's a little chilly, you don't have to worry about silly mosquitoes feasting on you.
| Extra Notes
I feel like I discovered a new favorite area. Four days was not enough time to explore all of Kamaishi City. I highly recommend visiting Kamaishi City if you enjoy boat rides, hiking, seafood, and interacting with the locals of Japan.
Although still in the reconstruction phase, their push to get back into the tourism scene is outstanding. The level of attractions and activities that been created over the past year, along with hosting the famous 2019 Rugby Cup should put Kamaishi City on everyone's radar for places to visit.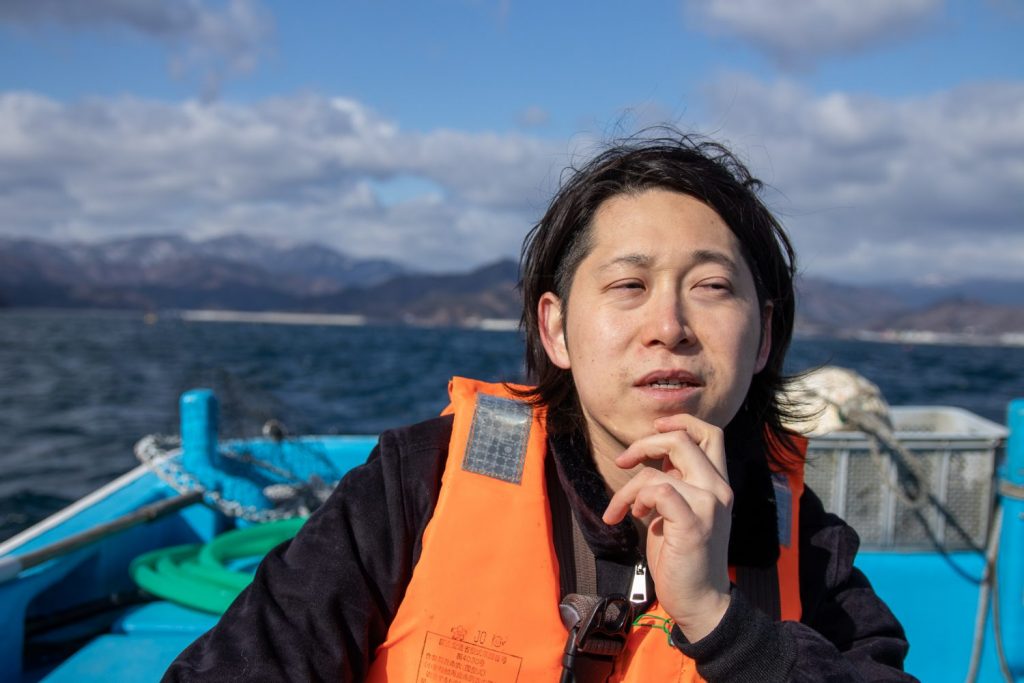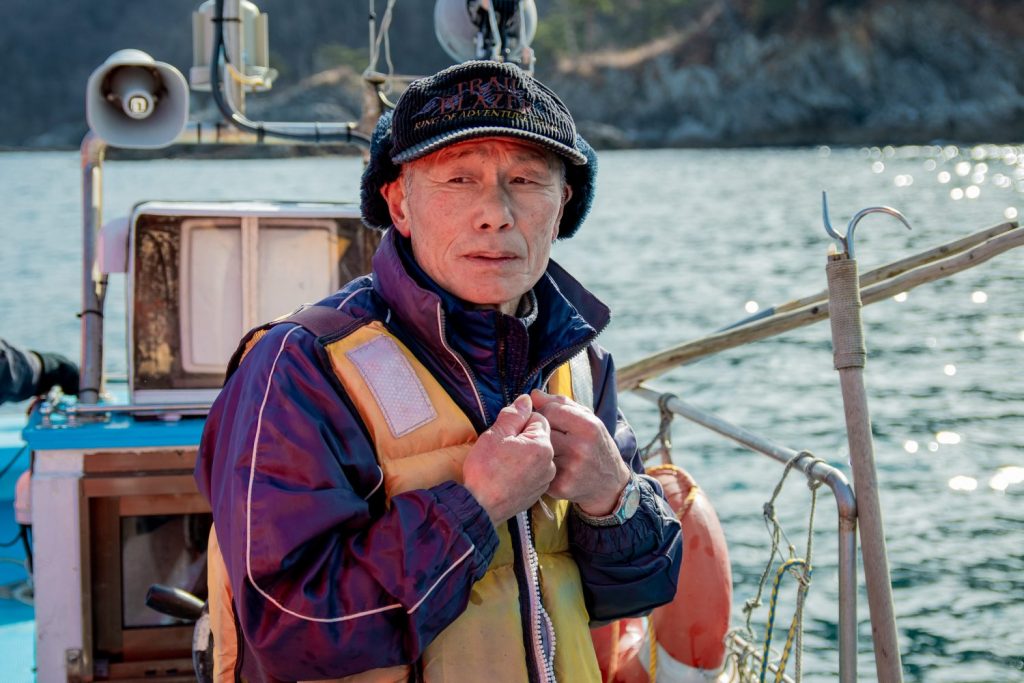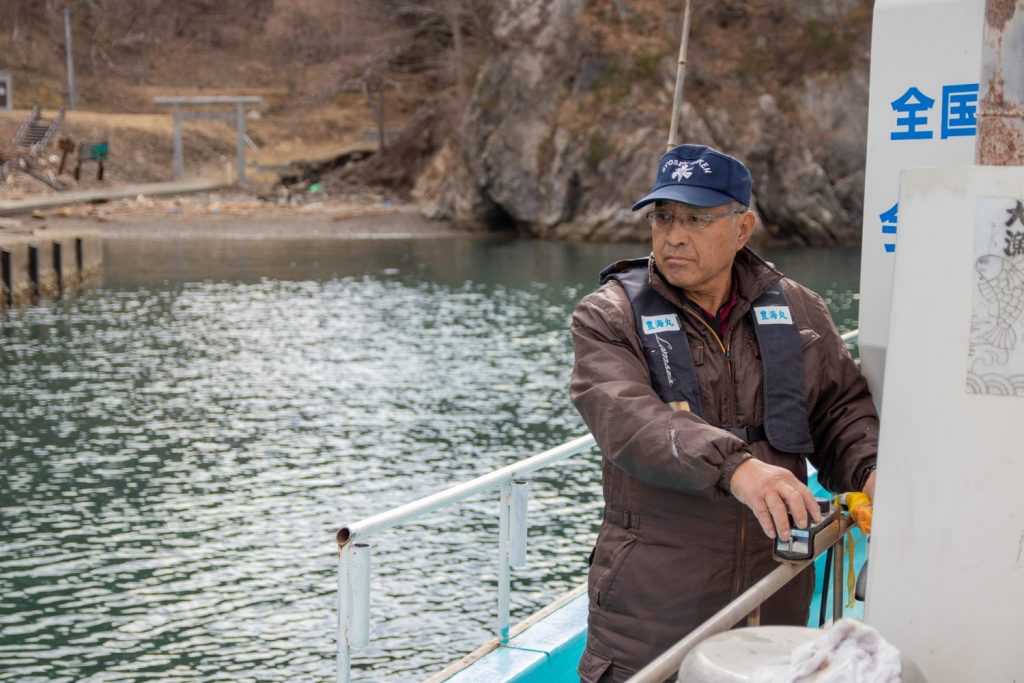 Check out STAY JAPAN to book a stay in Kamaishi and enjoy the same experience as Gio.
---