Takeaways:
If you want to take a day trip with 5 friends, but a round trip on local trains would cost more than 2,400 yen per person, this is a pass for you.
If you like taking it slow on trips and enjoy train rides, this is a good pass for you.
Can't stand the pace of local trains, or want to use the shinkansen (bullet train) or privately-owned railways, this pass isn't quite right for you.
| What is the Seishun 18 Pass?
The Seishun 18 Pass is meant as an opportunity for students to take trips on a small budget. That's why the usage dates coincide with school holidays in Japan. Don't worry though, adults can also utilize the pass. In fact, the Seishun 18 Pass is a pass anyone can buy, regardless of visa type or residence status. It's not quite as convenient as the JR Pass that allows rides on shinkansen (bullet trains), but you can use the Seishun 18 on any JR train line in Japan, including the JR Miyajima ferry.
The pass costs (at the time of writing) 12,050 JPY. It can be used by 1-5 people (for example, 1 person for 5 days, or 5 people for 1 day). Using it is quite easy. First, you purchase the pass at a JR Ticket Office or View Plaza Travel Service Center. Then you show the ticket to the station attendant when going through the gates. If along the way you spot somewhere that looks interesting, go for it! You can get on and off as often as you like with the Seishun 18 Pass.
| What Does a Seishun 18 Trip Look Like?
As a teacher and photographer, I decided to fully utilize the students' spring holiday. I planned to leave early morning from Fukushima, make four brief stops for pictures, and be in Tokyo by nightfall. Traveling slowly is fun for me, which is why the Seishun 18 Pass works well. I will be planning another trip with the pass for the coming spring holiday as well.
My trip began in Fukushima, with a stop in Utsunomiya for delicious gyoza. The next stop was in Tochigi-shi, both of which I got to with no problem. In Tochigi-shi, I went for a delightful boat ride in a canal. There was even a koi streamer festival happening, so I snapped some fun pictures.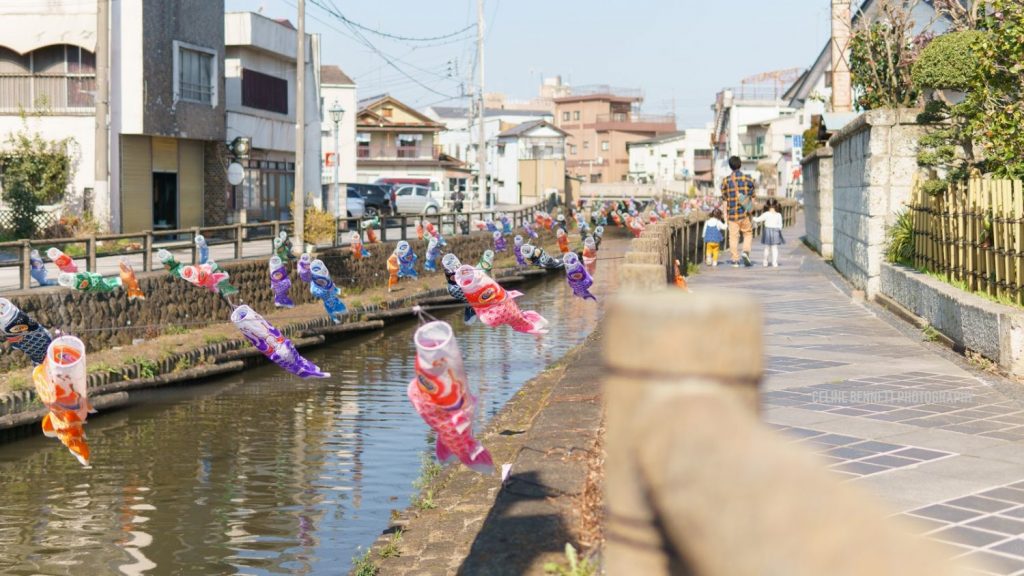 After Tochigi-shi, I realized I'd made a miscalculation. The next two places on my list were on privately-owned Tobu train lines. Despite not being included in the Seishun 18 Pass, I didn't mind spending the extra 1,000 yen to visit them. Satte is lovely, and though the cherry blossoms weren't fully in bloom, I thought the plum blossoms were equally mesmerizing.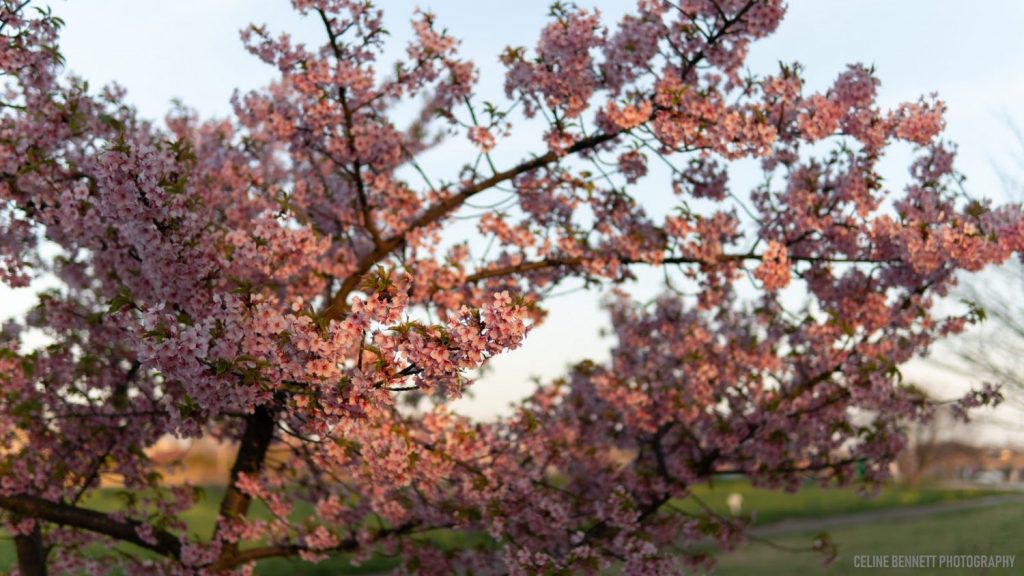 After Satte, I made my way to Tokyo, where I enjoyed two more days. My accommodation was in central Tokyo, so I traveled to the outer areas to get the most out of my pass. On the last two days of my pass, I took a route back to Fukushima that went through Ibaraki prefecture. I did this so I could visit friends and see Fukuroda Falls. I've known about this waterfall for a while, but never went to it since it's only accessible by local trains and cars. Because of the train schedule, I found myself a bit stranded at the station. At least it left time for me to take some final trip photos!

| Comparing the costs:
In total, a roundtrip to Tokyo from Fukushima on the shinkansen costs me about 15,000-18,000 yen, depending on the season, and it only takes about two and a half hours one way. On the local trains to Tokyo from Fukushima, a roundtrip is about 9,600 JPY, and without stopping, one-way it would only take 5 hours. However, with my multiple stops, it took about 9 hours.
Whether or not you choose this pass is best determined by if you enjoy getting to your destination as much as you enjoy your destination. Slow-paced travel is refreshing and allows you time to unwind, nap, and just be along for the ride. If you've grown stagnant in your travels, why not choose somewhere you'd like to go, pick up a pass and see what you find along the way as well?
You can't purchase the Seishun 18 Kippu (Pass) online, but you can certainly check the validity and purchase dates for it here on JR's website: https://www.jreast.co.jp/multi/pass/seishun18.html
Check out STAY JAPAN to book a stay when you use the Seishun 18 pass and enjoy the same experience as Celine.
---