Fukui Prefecture has a little town known for its fresh fish and crystal-clear water. It's also for its name and connection to a beloved public figure. Obama City in Fukui Prefecture is a mix of Kansai and Wakasa charm that distinguishes it from the rest of the Hokuriku Region. The small-town charm and love for quiet comforts will make anyone feel right at home.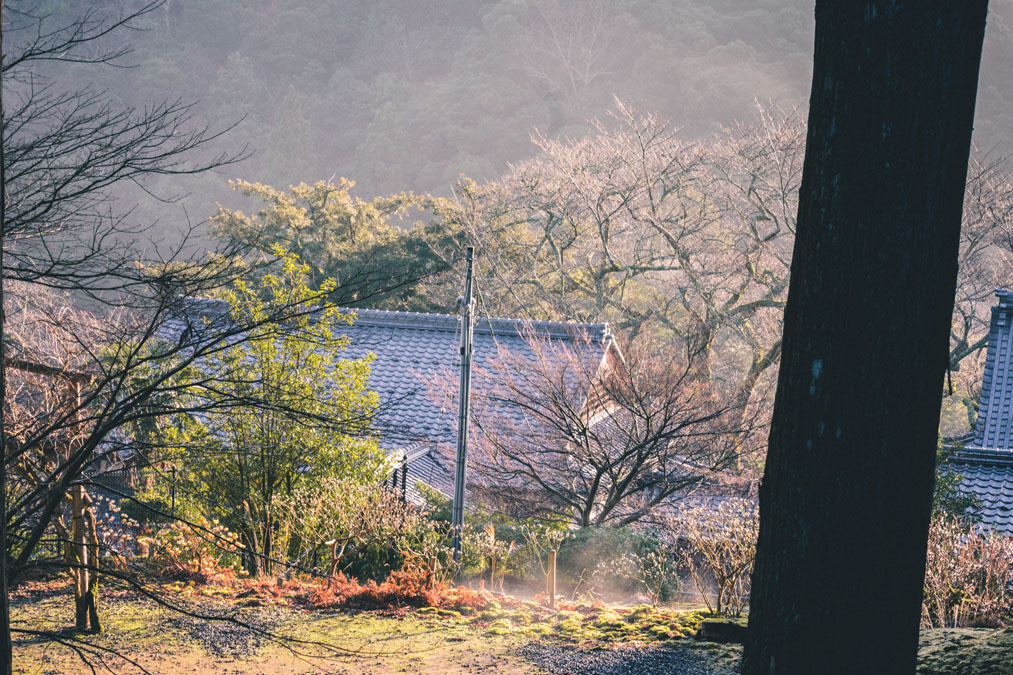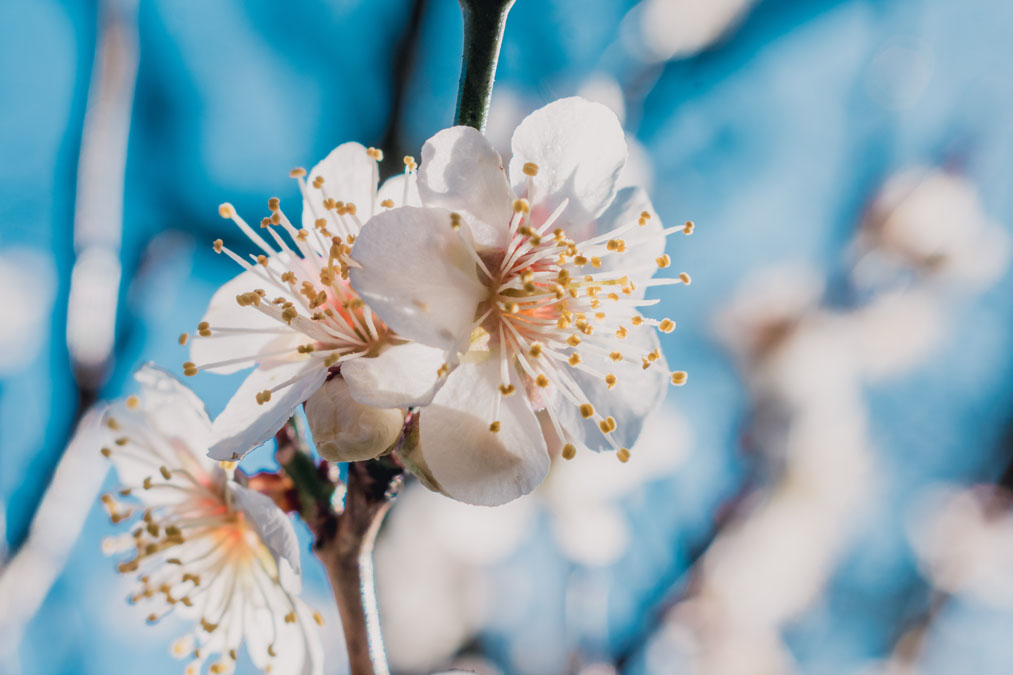 Obama City, not named after the former U.S. President Barack Obama (the town came first), is a small town located in the southernmost region of Fukui Prefecture, known as the Wakasa region. It is a beautiful region of expansive green cedar forests, sweeping mountains that produce clean mountain water, fresh air, and a slower way of life.
From Tokyo Station, take the shinkansen or bullet train through Maibara to Tsuruga Station. At Tsuruga Station, switch to one of the local trains and get off at Shin-Hirano Station. The local trains in Obama city are small, so you may need to pay the attendant and get off at the front of the train. If there's no attendant, then you must pay with exact change—on your honor!
Step off the train onto the empty platform of Shin-Hirano Station, you'll know you're not in Tokyo anymore! Welcome to your first step to unplugging and relaxing.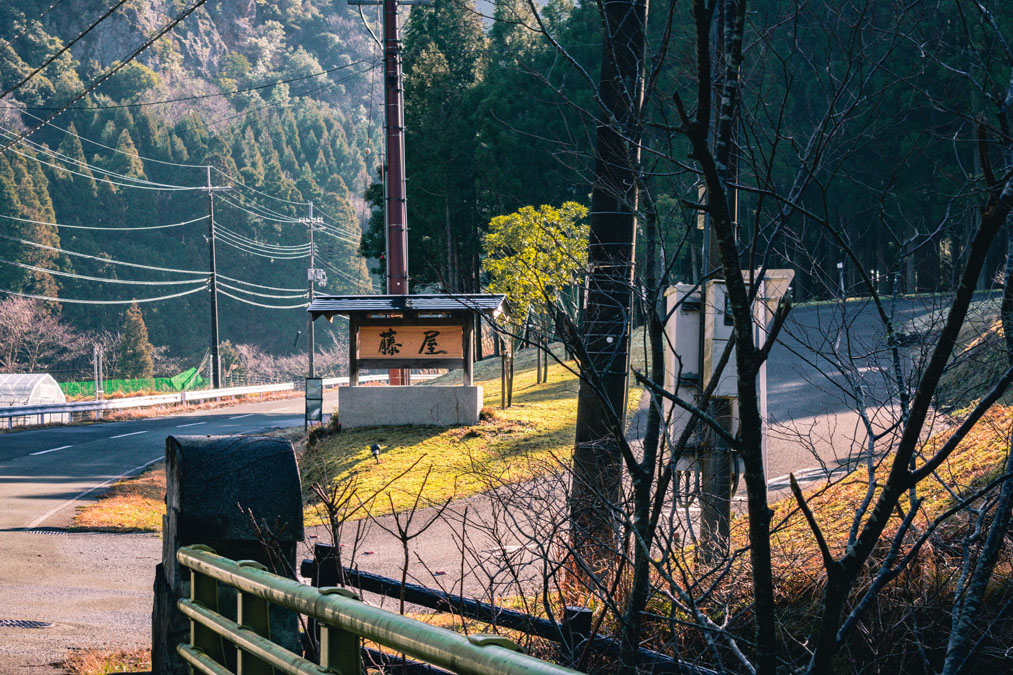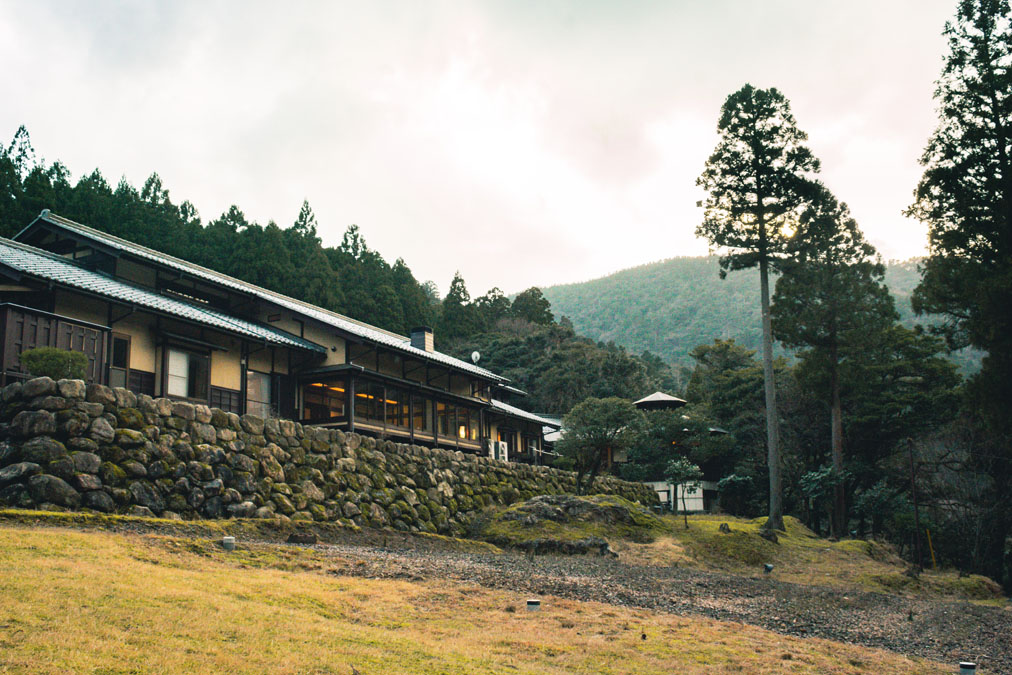 | Have a Relaxing Stay at Matsunaga Rokkan Fujiya
Matsunaga Rokkan Fujiya (松永六感 藤屋) is a small ryokan in the heart of Wakasa. It offers a mixture of quiet relaxation and wellness with its small size.
The ryokan is a beautifully built structure that mixes wood and bamboo with natural stone elements. Transport into relaxation as soon as you walk into Fujiya and slide into a pair of soft slippers. Natural wood tones, earthy colors, and deep reds greet you at the door along with an iron fireplace roaring quietly in the corner.
| The Inside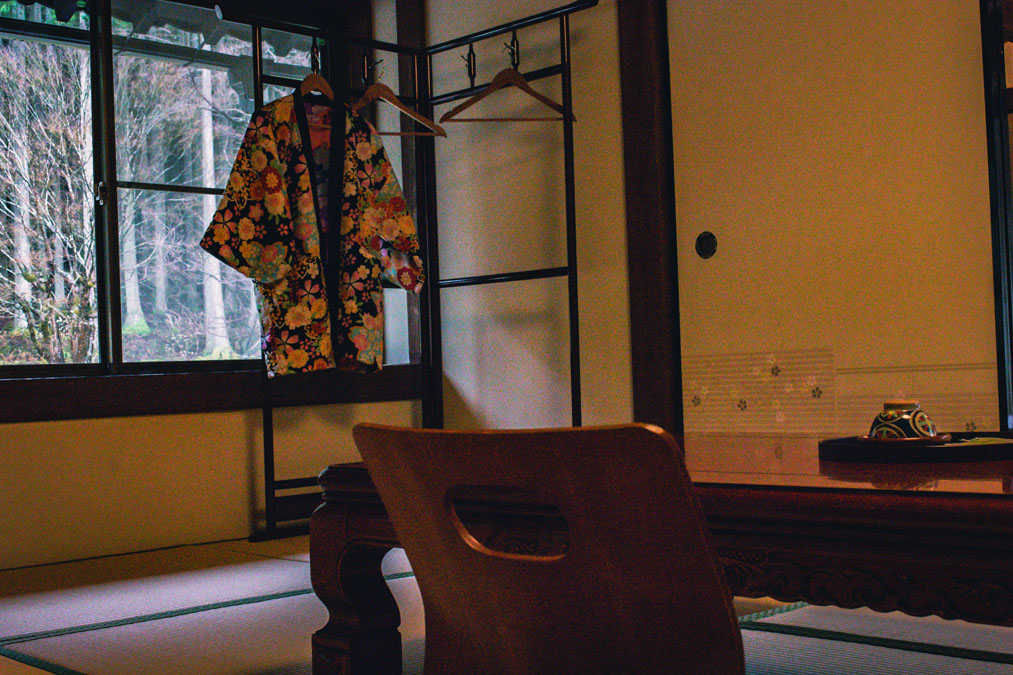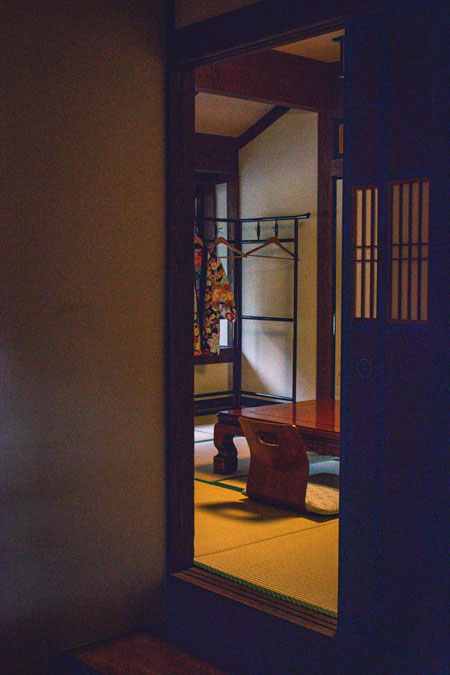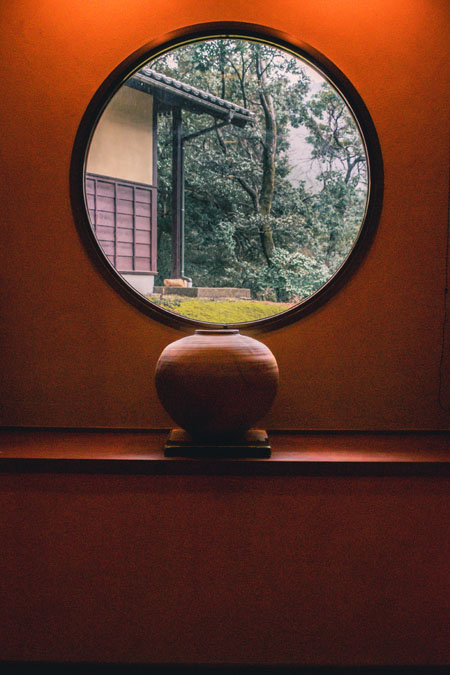 There are five spacious guest rooms, a small dining room, and two gendered hot springs. Both making for a very intimate experience. They designed each room in the traditional tatami or bamboo flooring, shoji or paper sliding doors, and futons.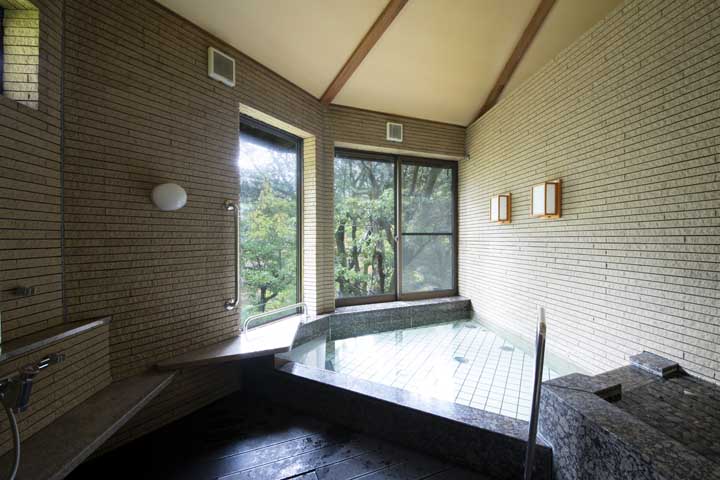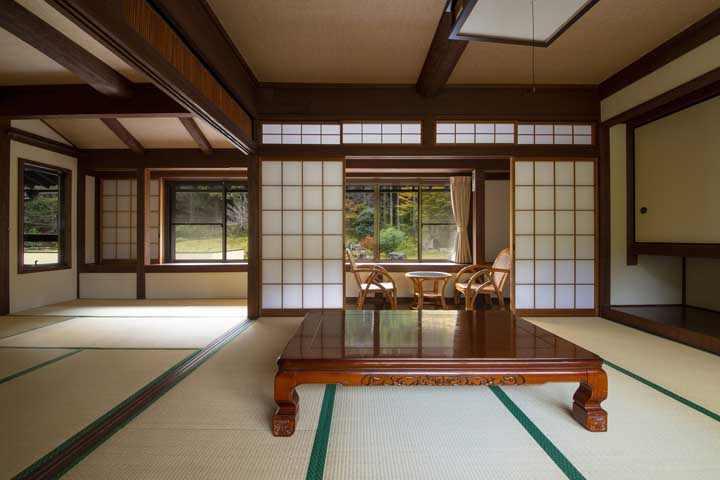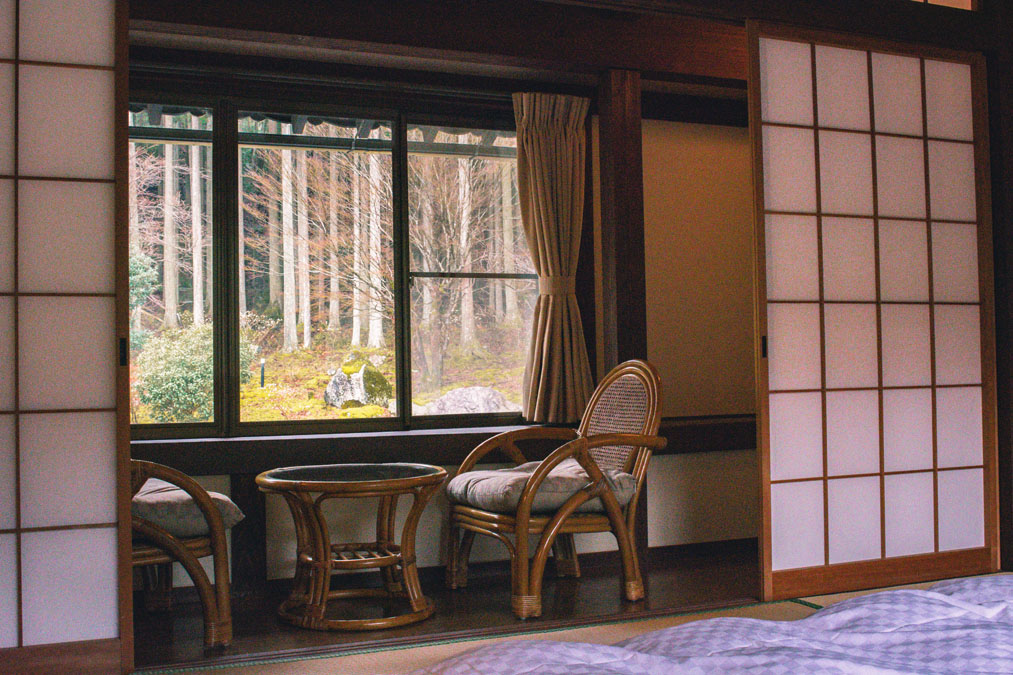 The Yamayuri room has a private bathroom, two sitting areas, large windows that let in a stream of sunlight, and a colorful haori or kimono coat hanging in the corner. Mountains and a dense forest surround the ryokan with no neighbors on either side. At night the area is quiet as there is little to no traffic in the area. It is a relaxing experience. The next best part of Matsunaga Rokkan is the 8-course vegetarian dinner.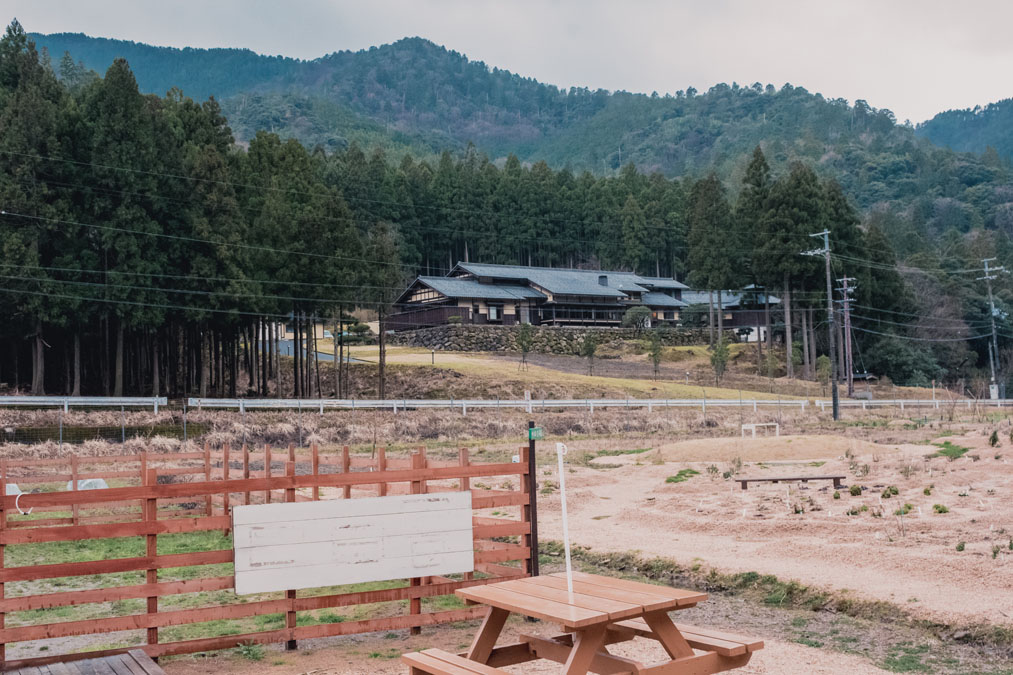 Before heading off to dinner, make sure to check out the mini library and the Japanese irori fire pit. You can also indulge in complimentary tea, coffee, and cookies in front of the iron kettle-warmer while reading. Take a tour of the ryokan's greenhouse and garden across the street and have your senses awakened.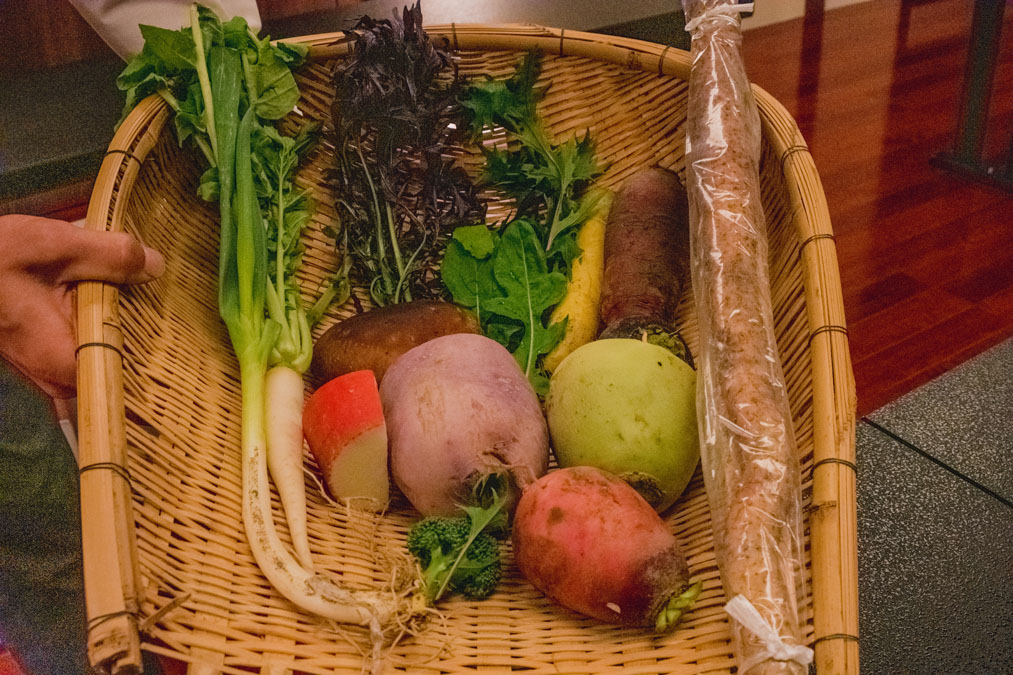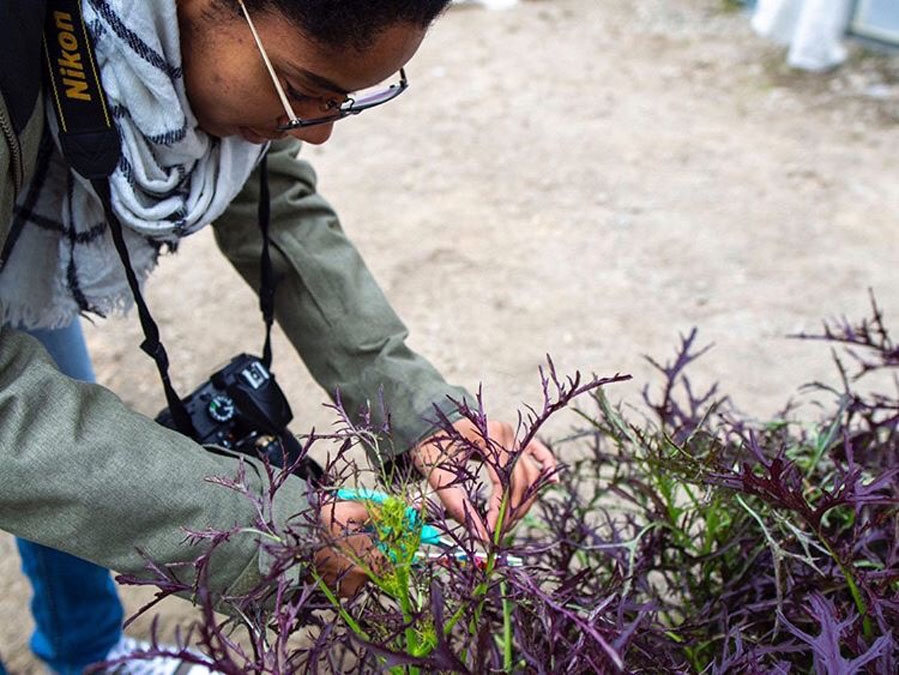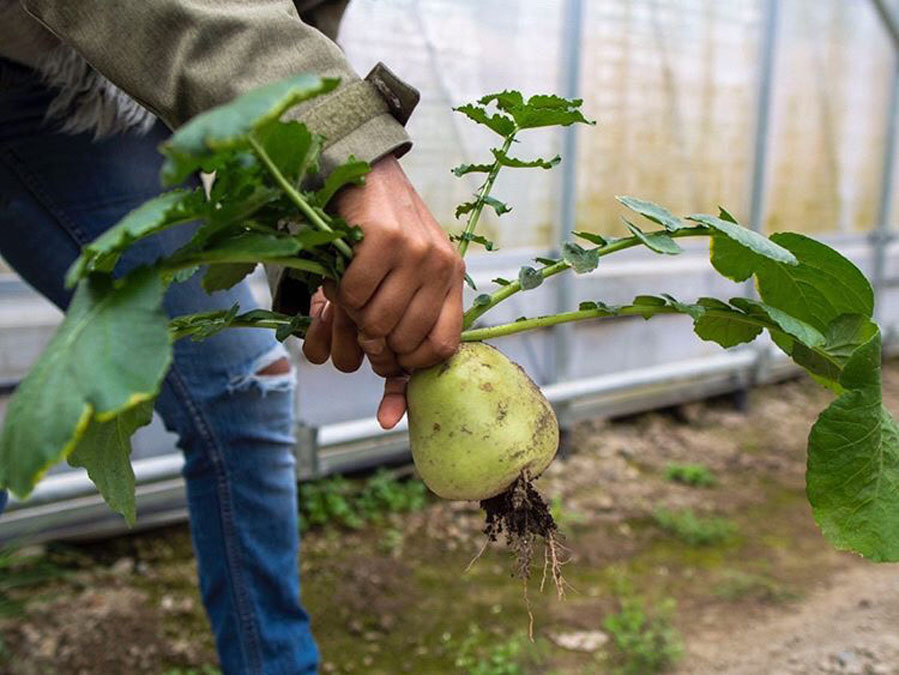 | Seasonal Vegetable Dinner
I'm not exaggerating when I say that I was stuffed. They served each course one-at-a-time so you can use all six senses. Each menu item is chosen and arranged based on the theme of the season and the seasonal vegetables available. The chef was nice enough to make me something special with carrots because I mentioned my deep love for carrots during the greenhouse tour earlier in the day. Each dish is distinctively Japanese with elegant interpretations of dishes that normally would contain meat.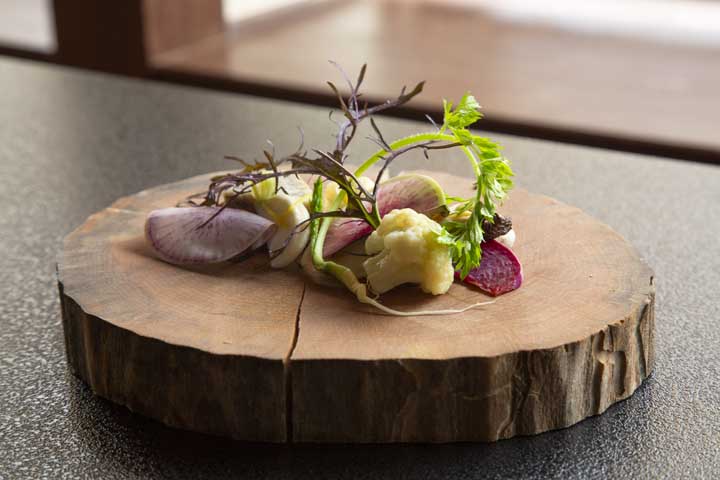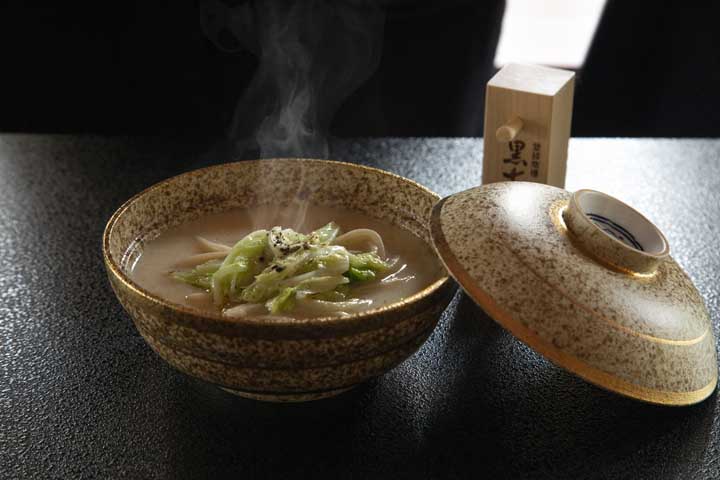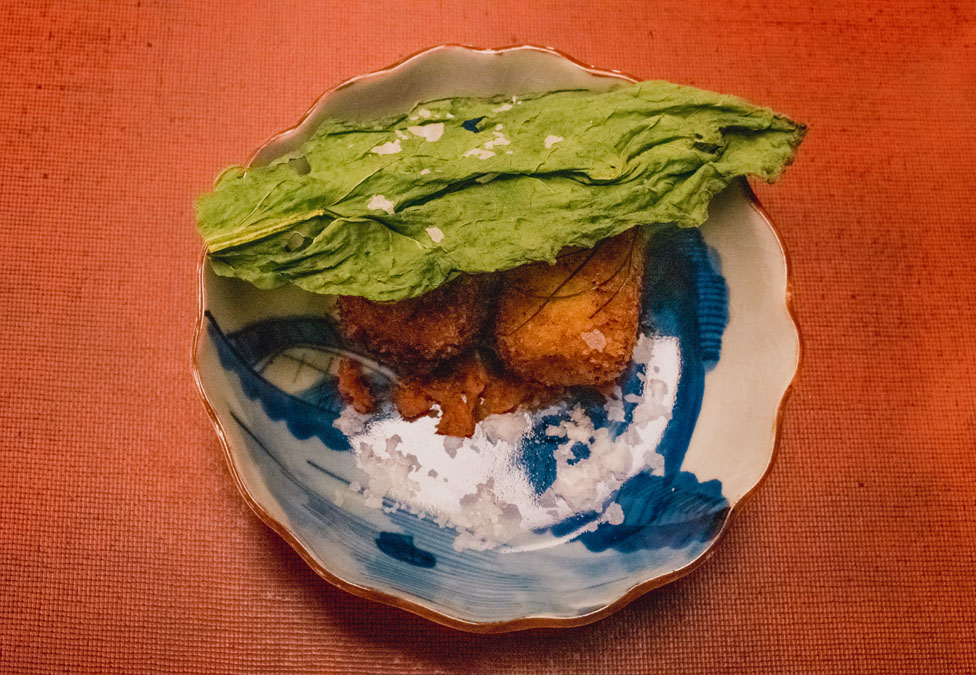 Colorful seasonal vegetables filled the menu such as black Japanese radish (daikon) and truffle mushrooms, fresh herbs, udon, flavored wheat-rice cakes (nama-fu) and seasonal Japanese sweets (wagashi).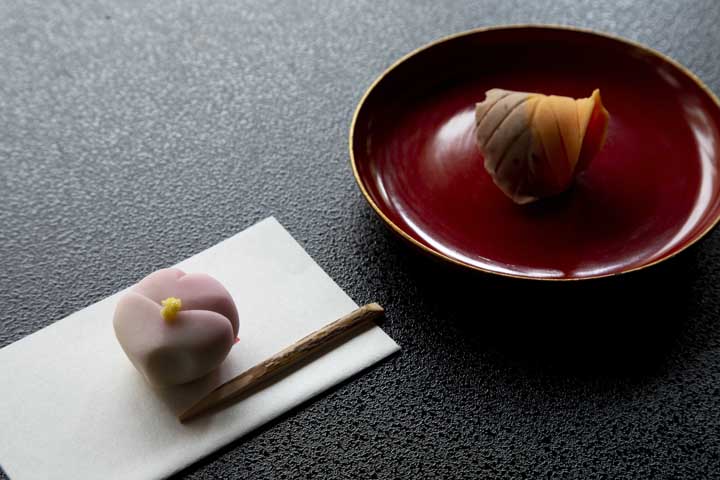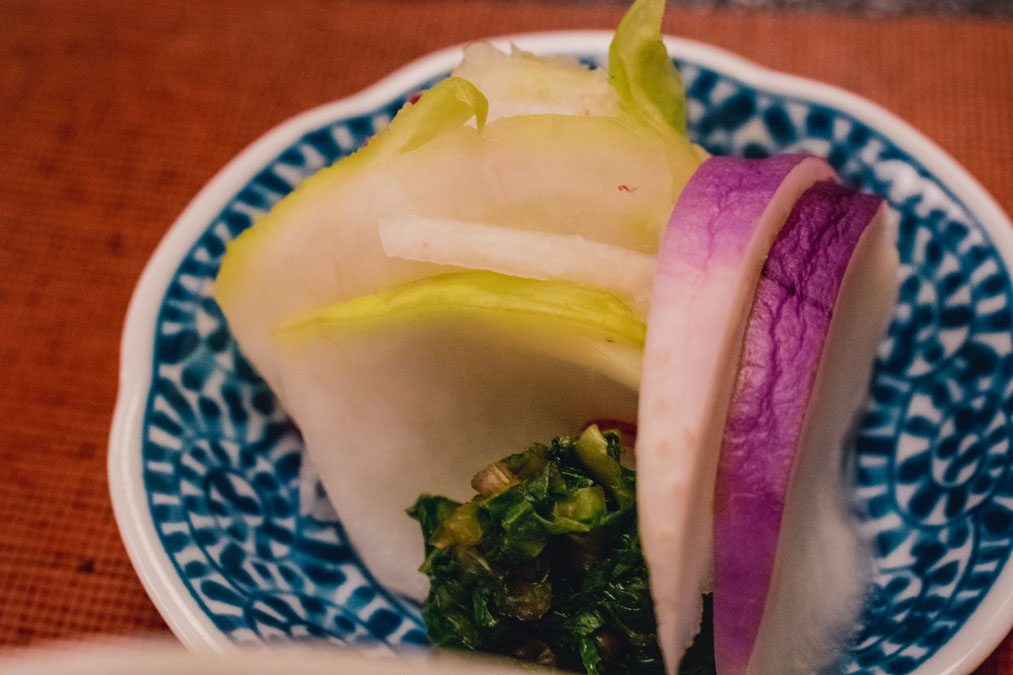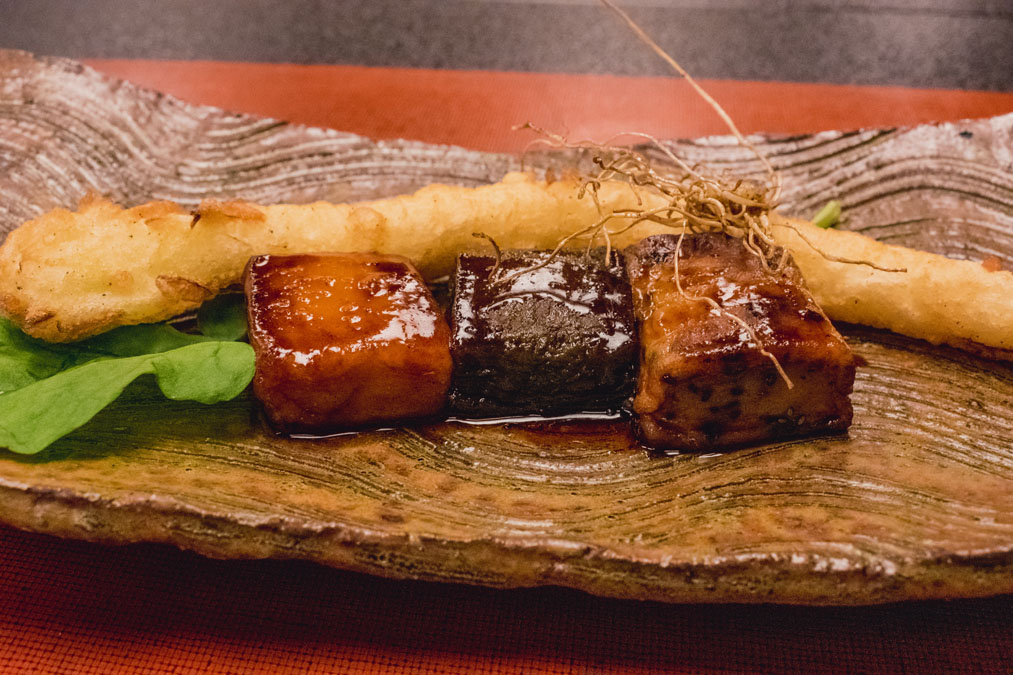 Once you've filled your belly with the delicious 8-course vegetarian meal, you can slide into the steaming hot bath.
| Find Zen at a Myotsuji Temple
Myotsuji is a temple of Shingon sect which includes a three story-pagoda and three Buddha statues designated as national important cultural properties with 12 small Buddha statues to protect them.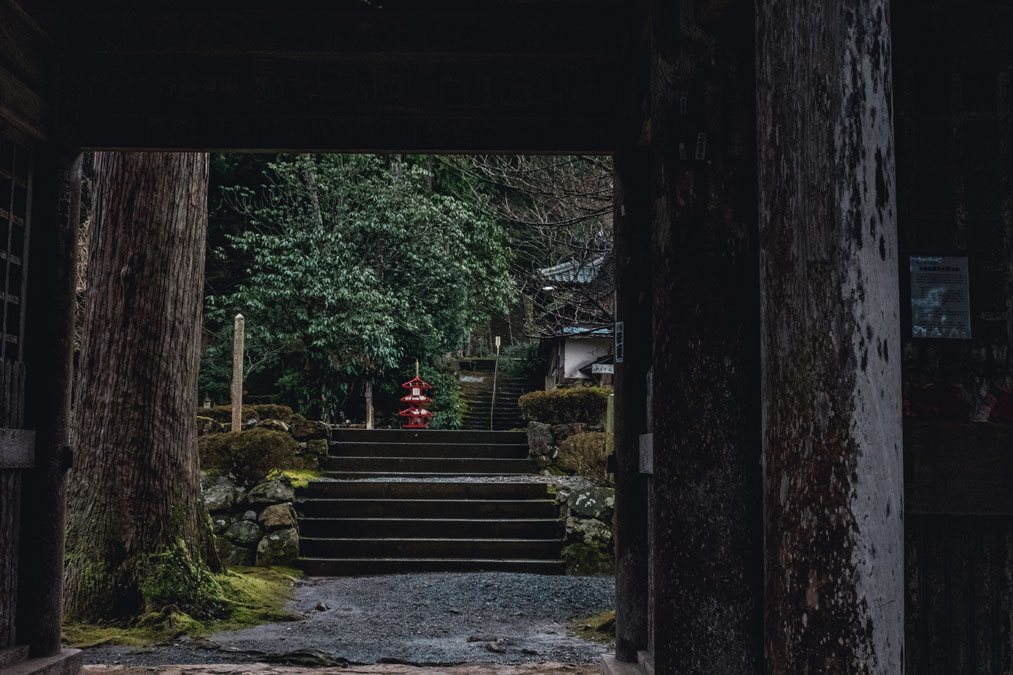 You can experience three temple activities: seated meditation, the writing of Buddhist scriptures using calligraphy (shuji) and a typical monk's vegetarian meal (shojin ryori) of rice porridge (朝粥) and a "vegetarian devotion lunch box" (精進弁当). They design these experiences to help one center into oneself. They are great ways to calm a hectic mind or stomach.
| Meditation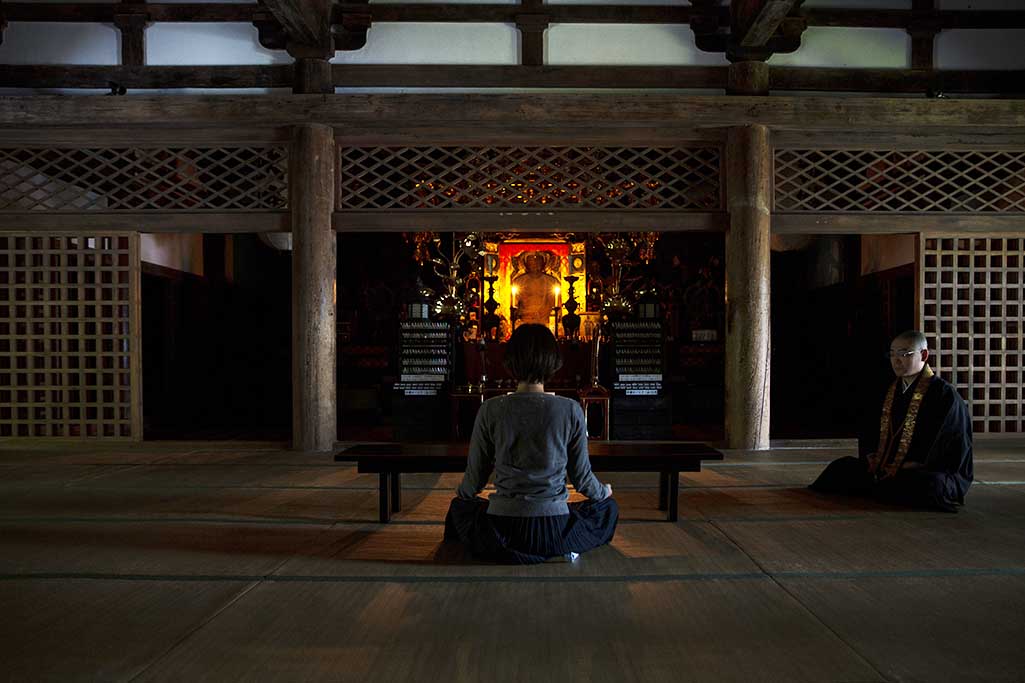 | Shuji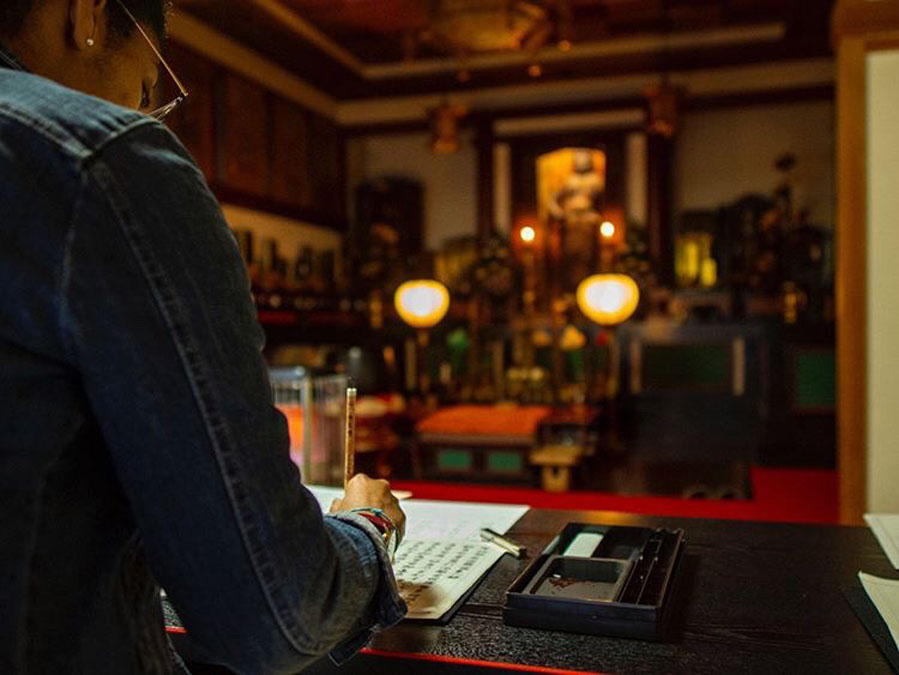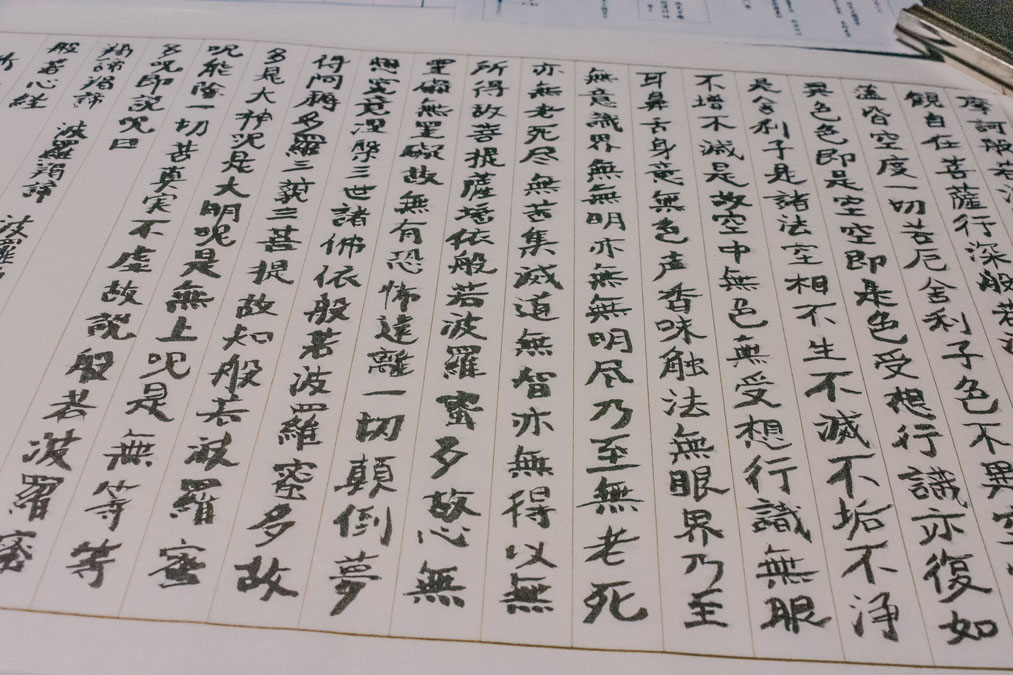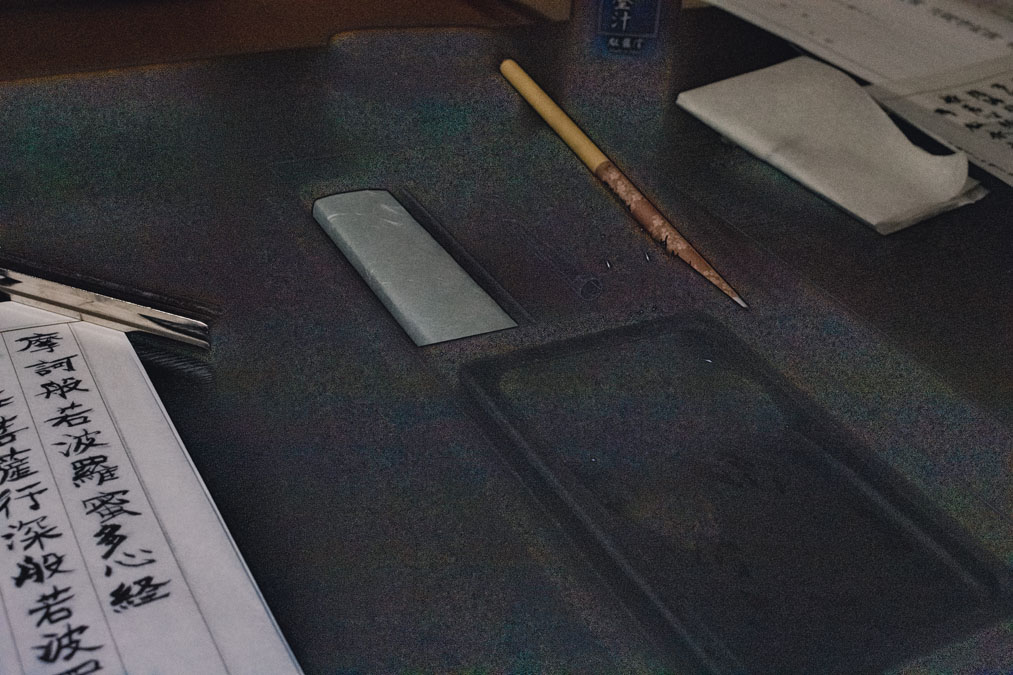 | Buddhist Meal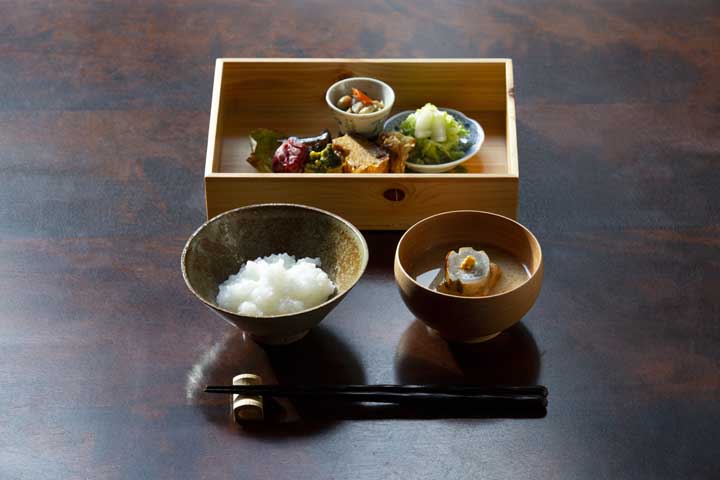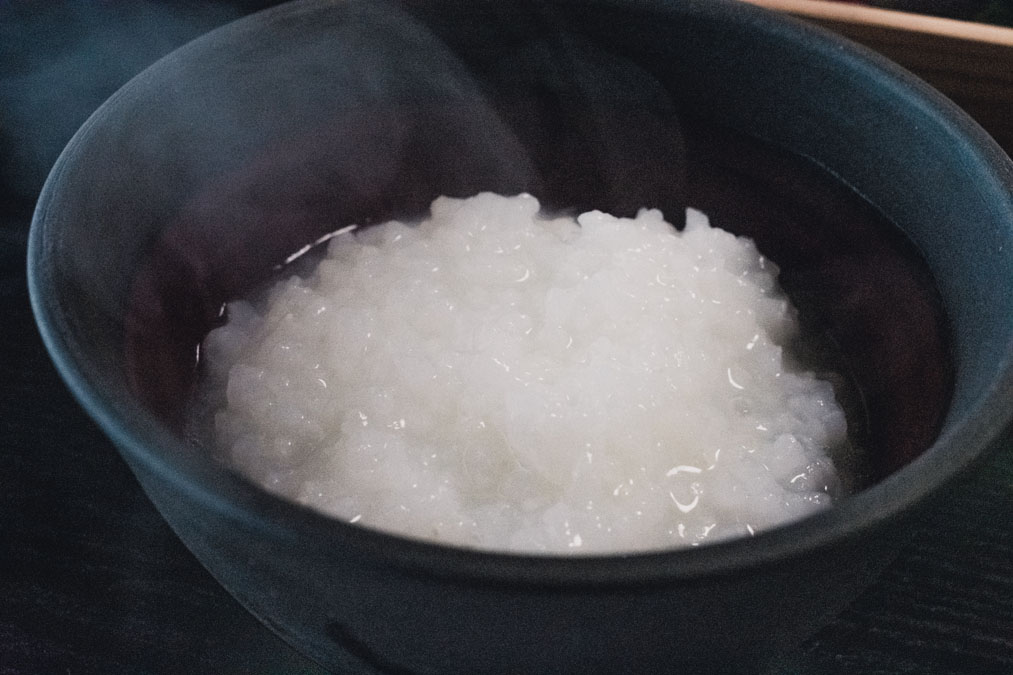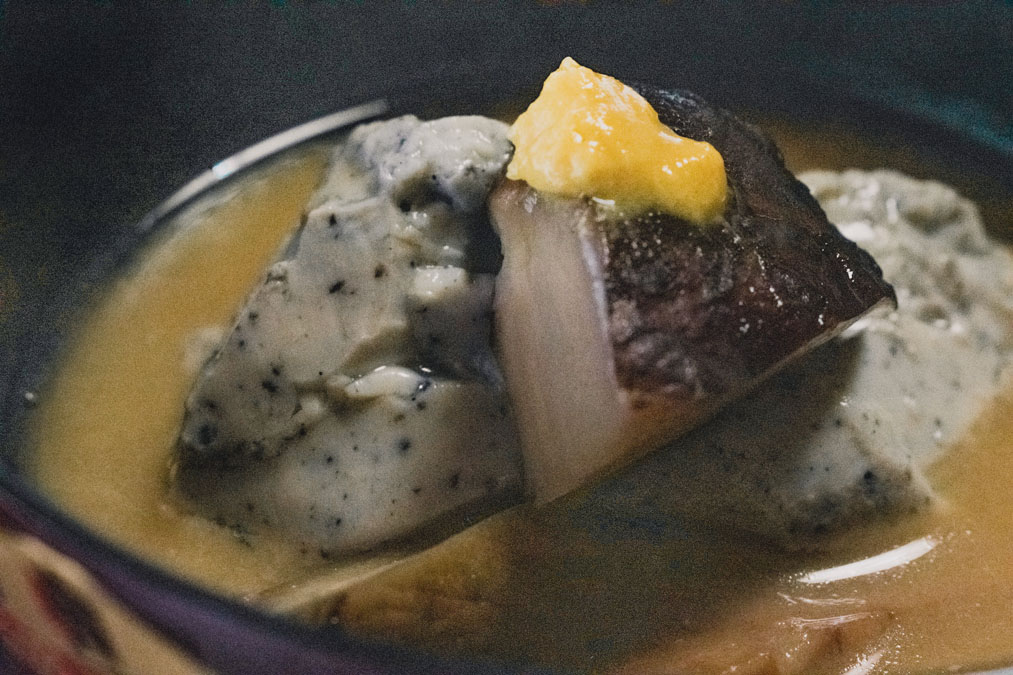 | Try the Local Crafts
During my stay at Matsunaga Rokkan, I could relax and enjoy the quiet and spacious bath. I also met the local craftsmen that makeup Obama City and its small community. During my 2-day stay, I enjoyed a tour and tasting at a local Rice vinegar brewery, Tobaya Su (とば屋酢), and a hands-on experience of making a wooden plate at a local woodwork studio called Hyohon Furniture (票本家具).
| Rice Vinegar Tour
| Woodworking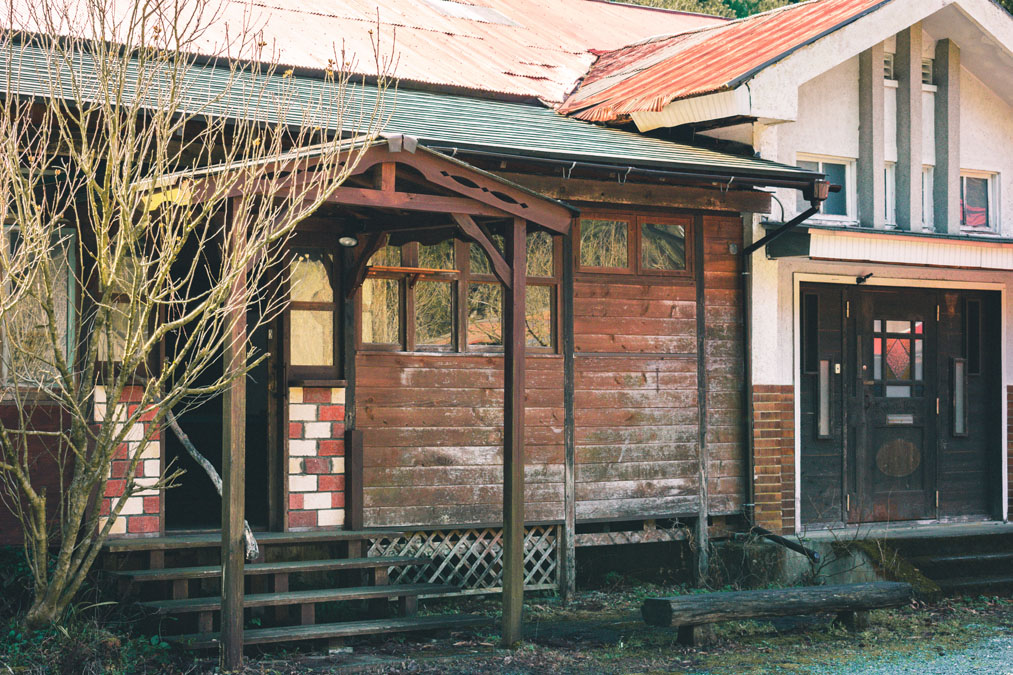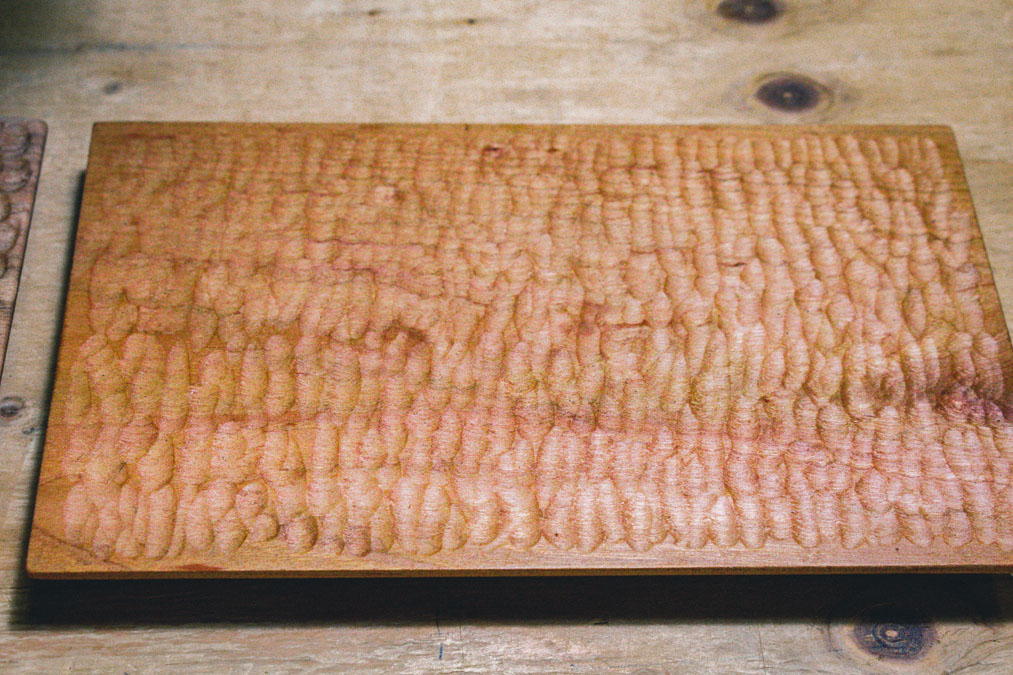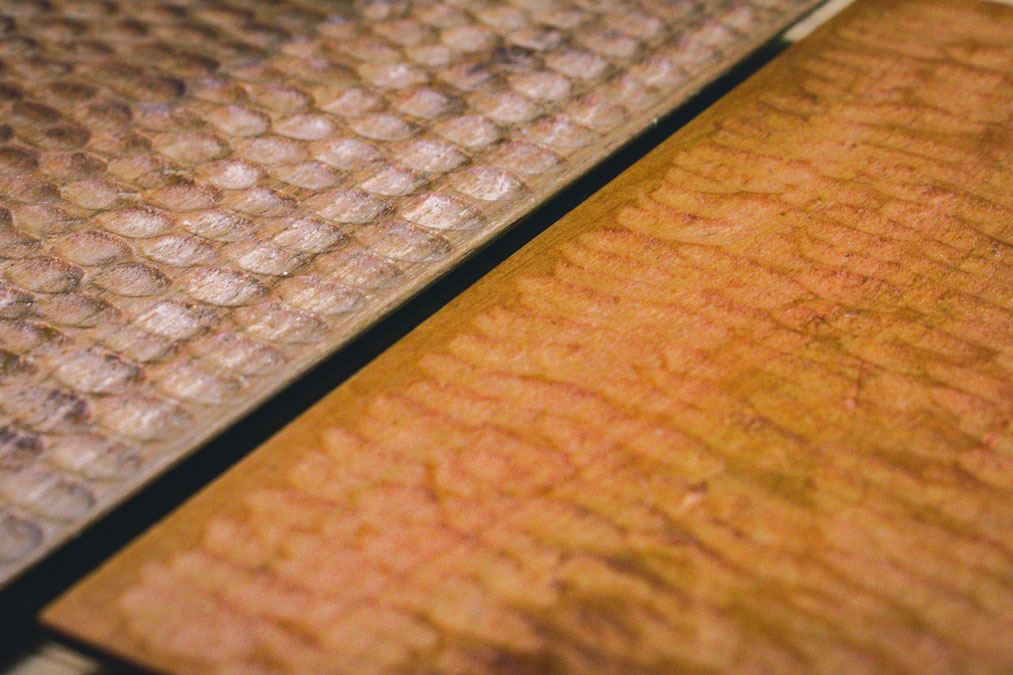 | Bicycle Tour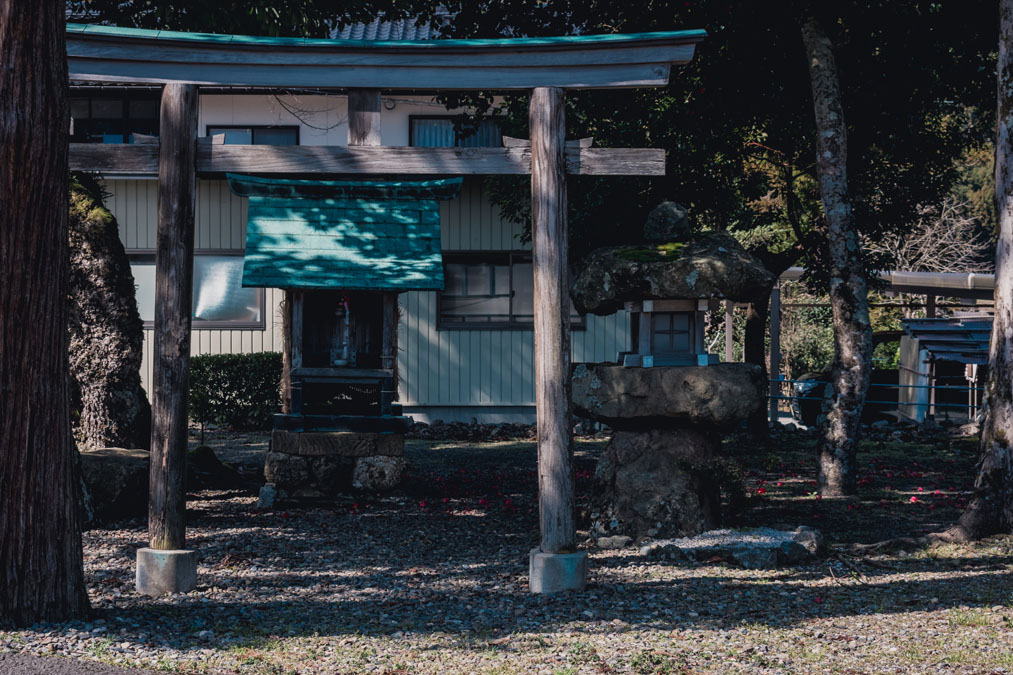 Take a bike tour through town using one of the electric bikes provided by the ryokan. There is an expansive natural environment to explore around the area such as various small local temples and cute cafes.
| Local Temples
Obama City is filled with small neighborhood shrines with unique charm and history. The community has maintained these shrines for generations. Obama City has a rich religious history to the major Shinto shrines of Nara and Kyoto. Every year on March 2nd, the Jingu Shrine performs a water-sending ceremony . The Shrine sends blessed water from Obama City down to the famous Todai-Ji Temple in Nara. Because of this rich cultural tradition, smaller local shrines and temples are popular power spots.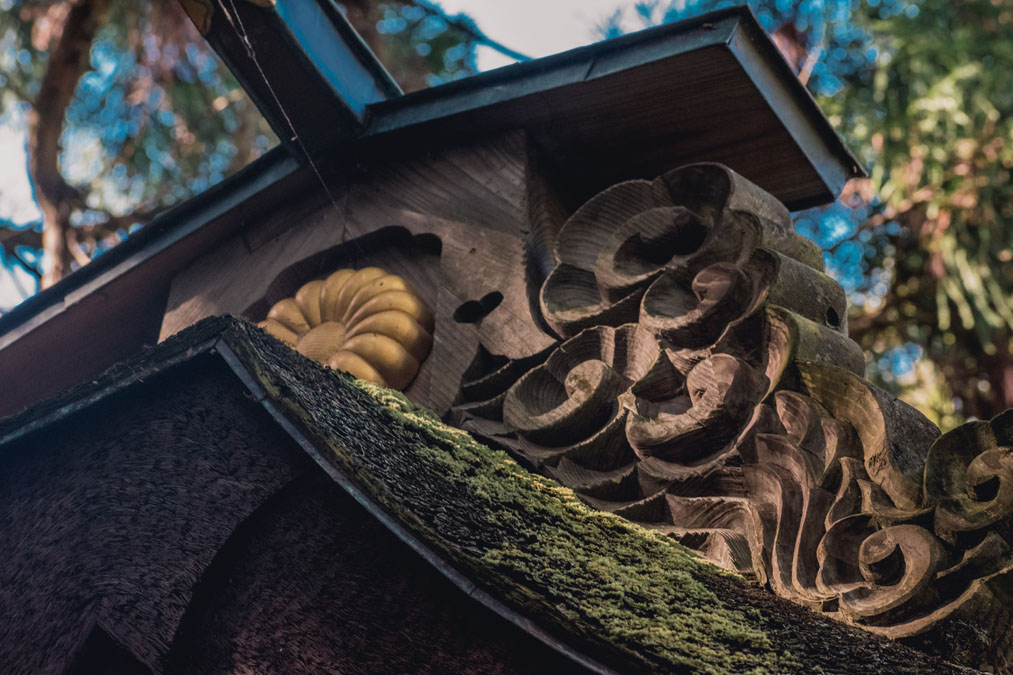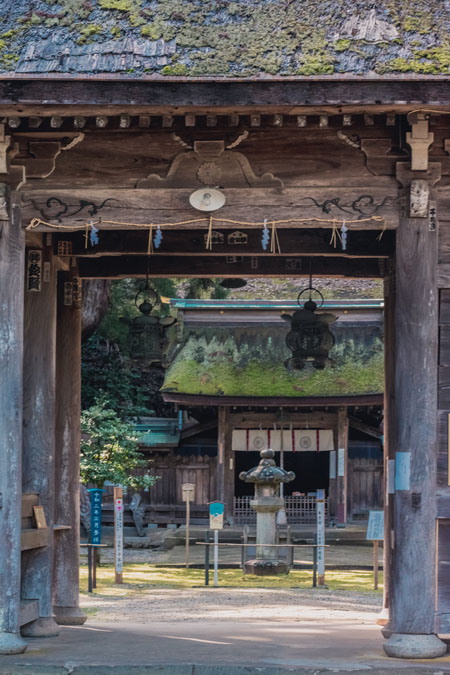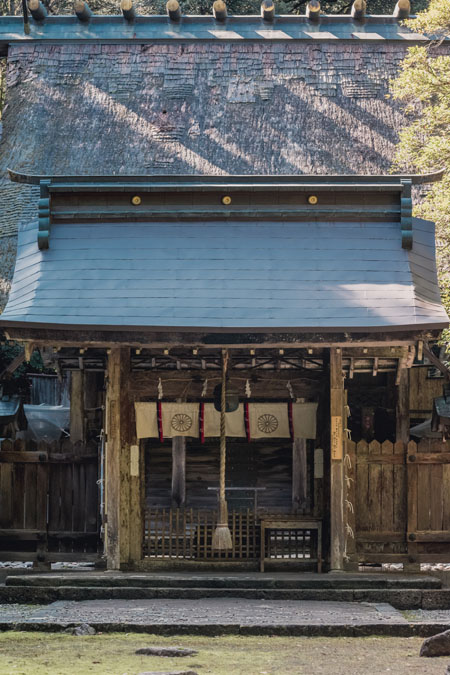 During my trip to Obama City, I could visit Wakasahiko Shrine and Wakasa Hime Shrine. These sister shrines and temples are connected through a ranking system making them strong power spots for the Wakasa province. The Wakasahiko Shrine, the only "upper shrine" (ichinomiya) in Wakasa, has been worshipped as the guardian of fishermen since the 7th Century.
| cafe watoto
Watoto is a small cafe in a traditional Japanese house and run by a friendly Japanese couple. The eclectic cafe takes advantage of its traditional woodwork and design by using every space. They showcase a collection of guitars, ukuleles, jewelry, books, and family pictures. They make everything fresh and also change their menu monthly. It's full of ofukuro-aji (a mother's cooking).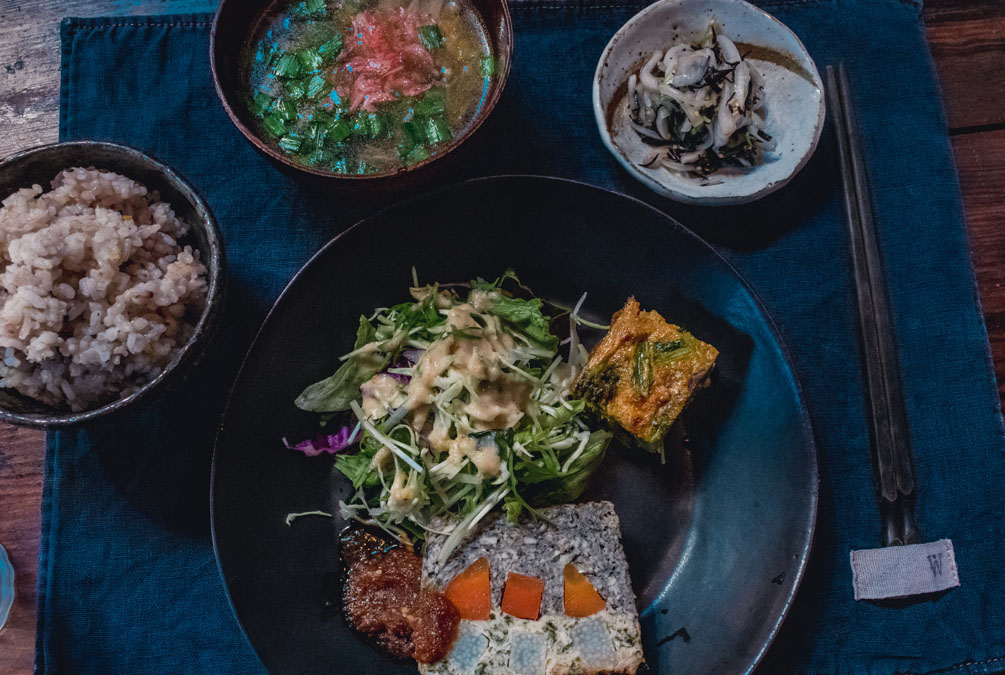 If you have a little extra time, you can go to the sea and ride on a cruise to the fishing port, the fish market, and "Sotomon" in Wakasa Bay, which is also designated as a national scenic spot.
For those wanting to stay at Matsunaga Rokkan follow the links below and enjoy the same experience as Natasha!

Matsunaga Rokkan fujiya "Yamazakura" with breakfast
https://en.stayjapan.com/area/fukui/obama/pr/12855

Matsunaga Rokkan fujiya "Yamaboushi" with breakfast
https://en.stayjapan.com/area/fukui/obama/pr/12918

Matsunaga Rokkan fujiya "Mansaku" with breakfast
https://en.stayjapan.com/area/fukui/obama/pr/12917

Matsunaga Rokkan fujiya "Rindou" with breakfast
https://en.stayjapan.com/area/fukui/obama/pr/12916
---