The rural parts of Japan are composed of large plots of farmland with a Pachiko gambling parlors on every other block and a convenience store every so often, with not much to do. Not in Tenei Mura, not by a long shot! In Tenei Mura, you can go canoeing in the morning, experience royal England during the afternoon, and feast on home-made food in a one-hundred-year-old ryokan in the evening.
Only an one hour and a ten-minute bullet train away from Tokyo station, Tenei Mura is located near Shin-Shirakawa Station. I recommend renting a car from the many shops nearby and drive an easy thirty minutes to Adventureland.
Hana Sushi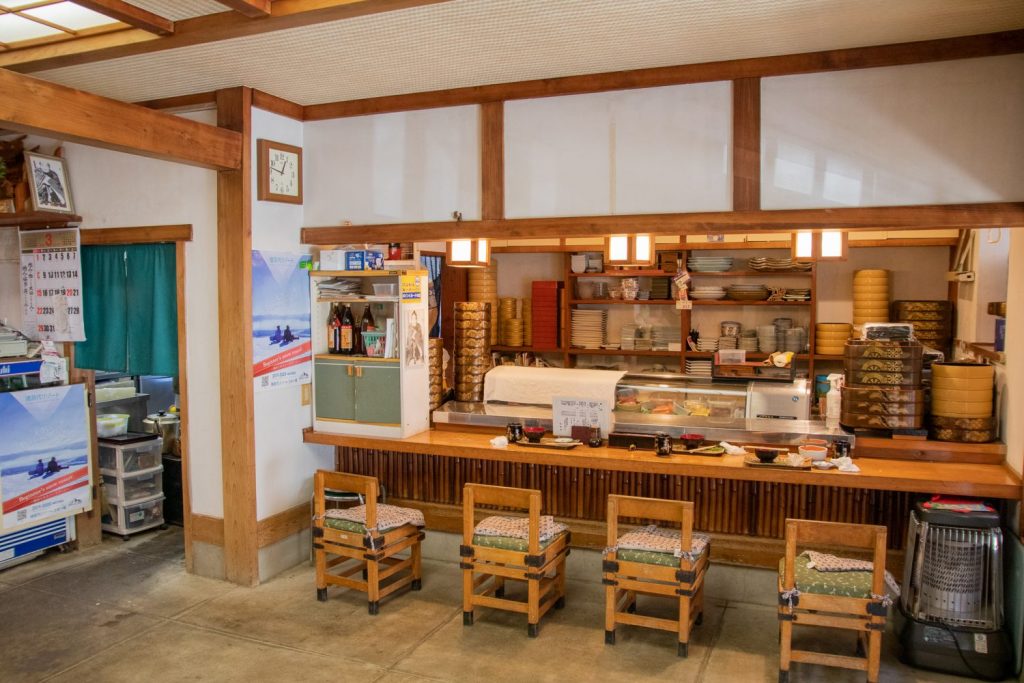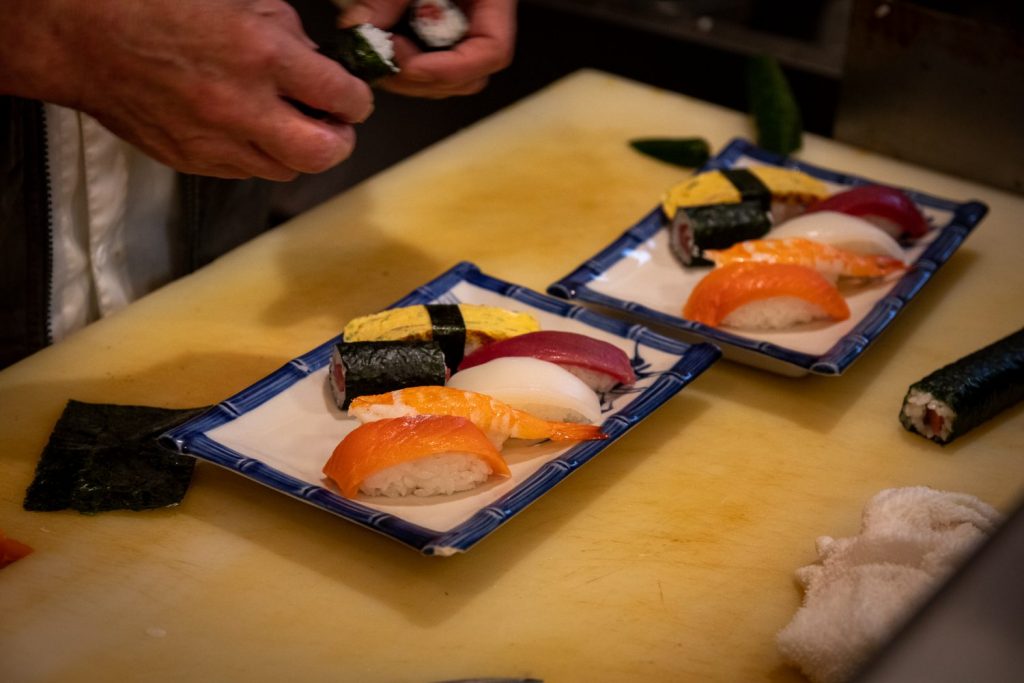 Always remember that visiting the rural side means that mom and pop restaurants will always have delicious meals. Hana Sushi was one of them. Hana Sushi's special kajika fish is the size of your phone with large fins coming out of its side.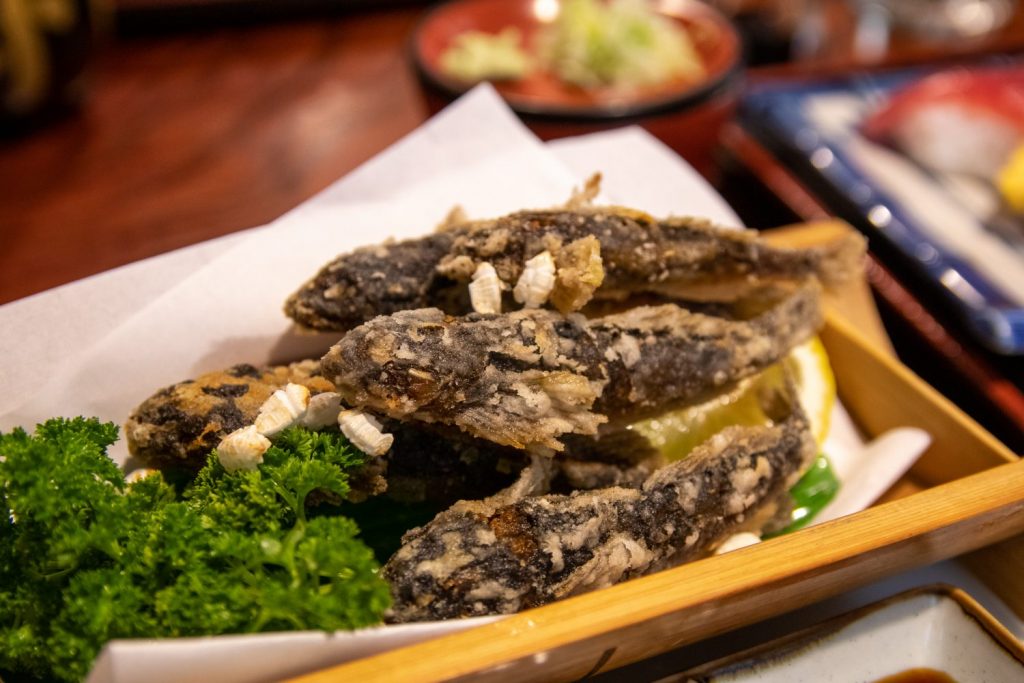 The chef at Hana Sushi has mastered a perfect way to fry it, making the whole fish a scrumptious delight. There are other sushi platters, soba noodles, and tempura meals from which you can choose from.

After a few minutes of chatting with the chef, he told me about an interesting hidden area up in the mountains of Tenei Mura, where they only speak English.
Tenei Mura: British Hills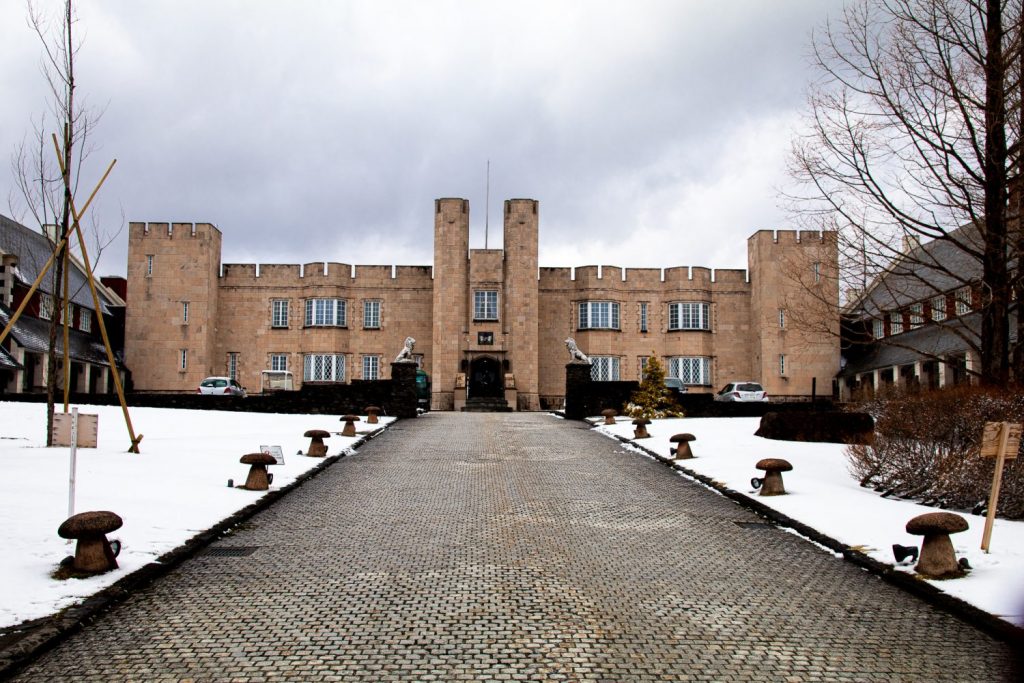 A quick drive through the mountains, and you'll arrive in England. Well, sort of more like British Hills. British Hills was established in 1994 by the Sano Education Foundation with the intent to inspire English language learning across Japan. The minute you set forth out of your car, you feel as if you stepped into England. Buildings are tall and have old British architecture. You open the door to the reception and are greeted by a butler saying, "Hello, sir."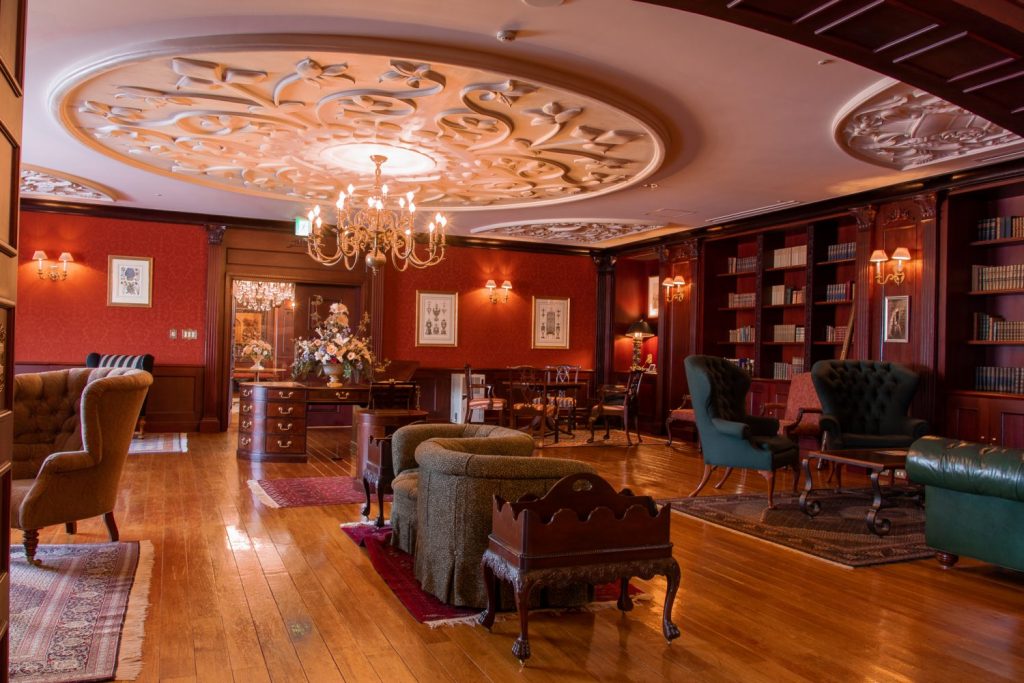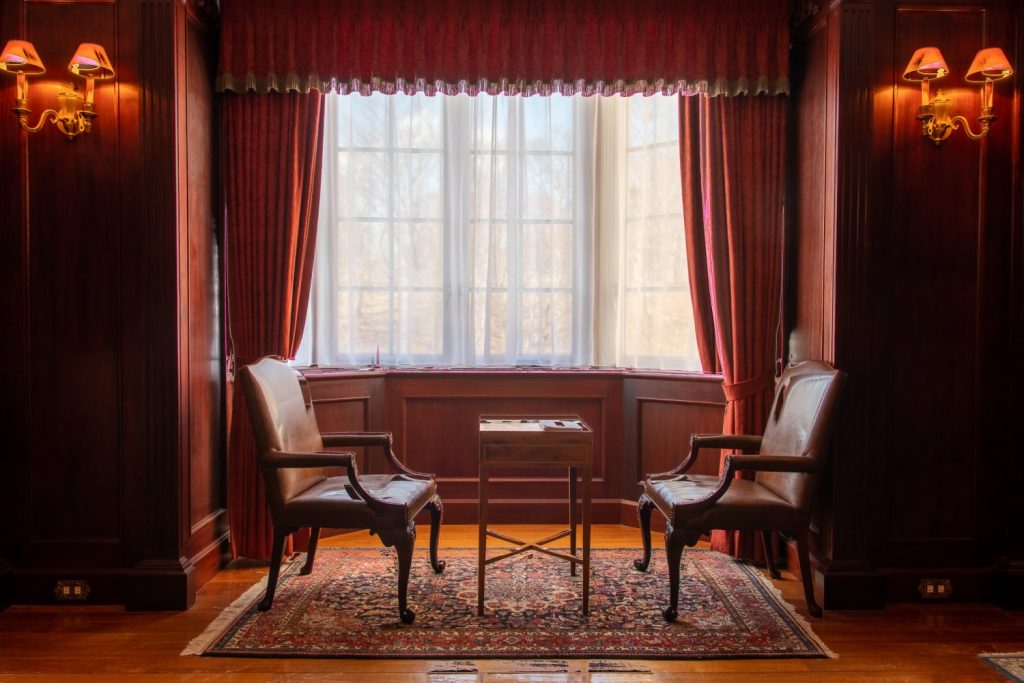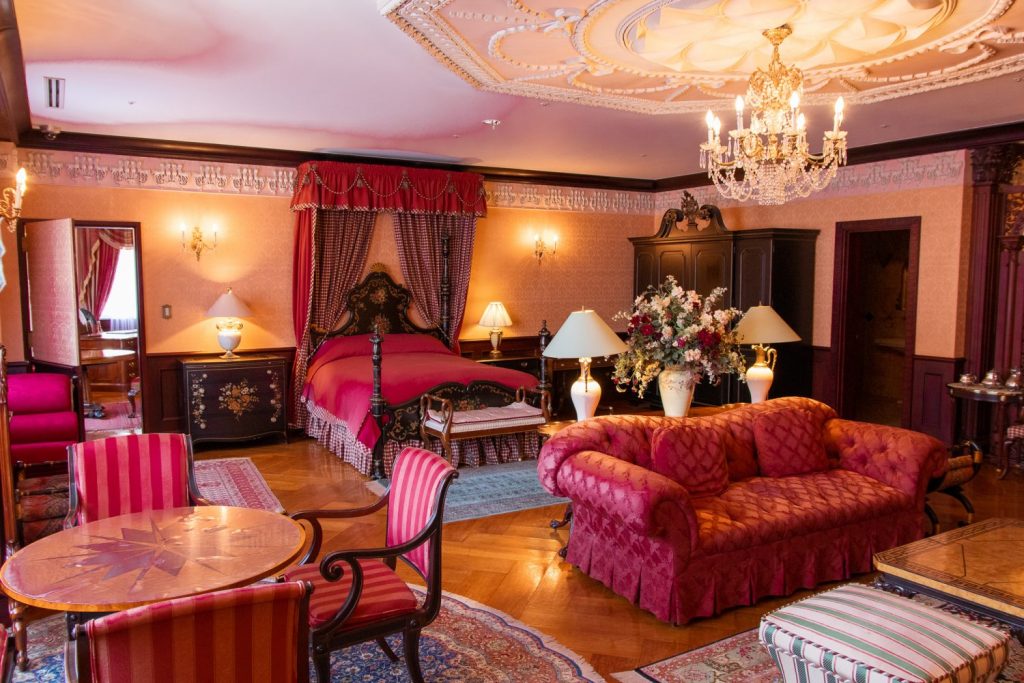 I reached the inside of the reception or as British Hills calls it, the manor house. I recommend taking a tour for only 600yen. You can visit rooms like the library, hers and his majesties' rooms, and many more. About 99% of British Hills is authentic. I know, right? It shocked me.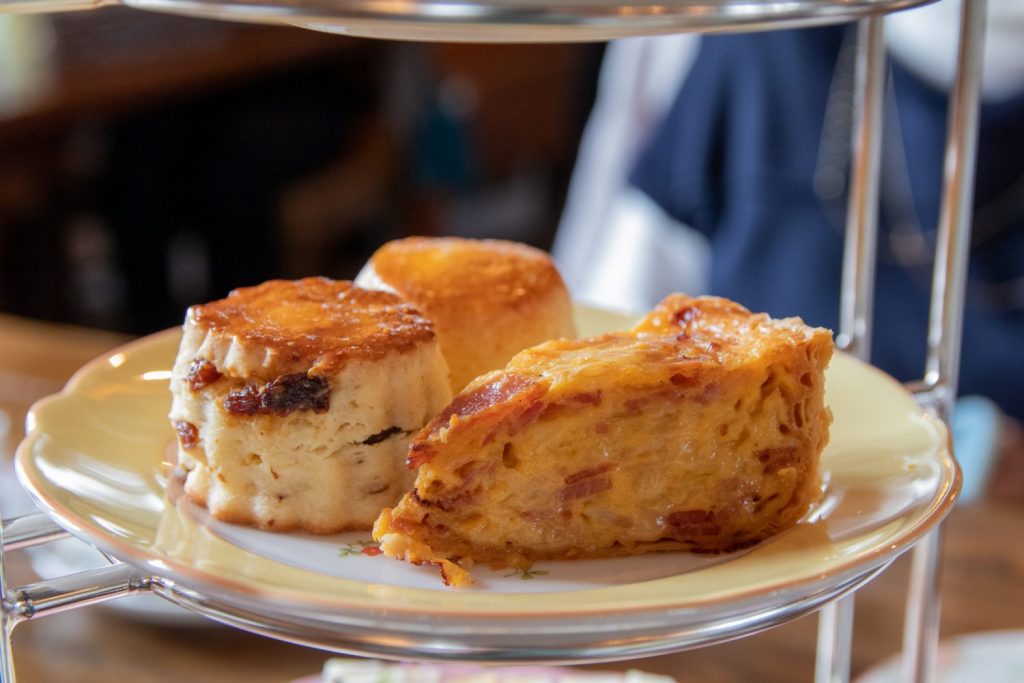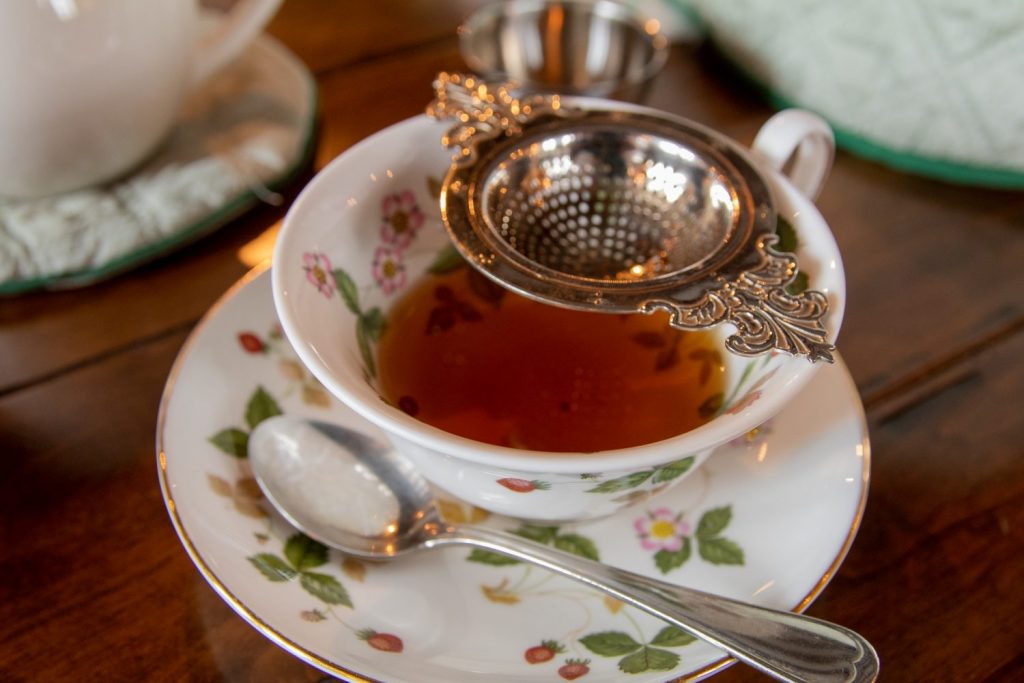 The tour finished and I was parched. We went for some tea to the Ascot Tearoom. A variety of edible foods and over 20 different teas, I went for the salt beef sandwich and their teatime dessert set.
After taking an evening tea break, I headed off to my next destination. An outdoor camping site where I could canoe, fish, ride a bike, and barbecue all in one place that was only fifteen minutes away.
Tenei Mura: Nasu Shirakawa Angel Forest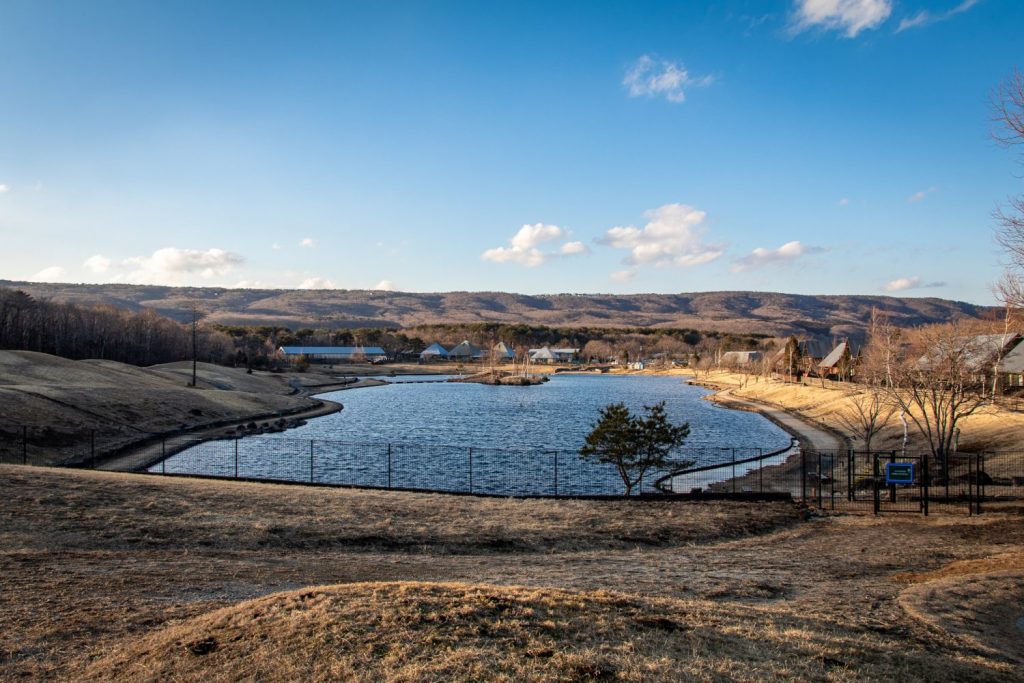 In the middle of the mountains, equipped with everything you could want, Nasu Shirakawa Angel Forest is the Disneyland of outdoor adventures. A week would not be enough time to finish all the activities you can do here.
There are three types of lodging: camping with a tent, staying in a special dome-shaped pod, or a spacious cottage overlooking the lake. Nasu-Shirakawa Angel Forest is both human and dog friendly. I looked around and saw adults barbequing and laughing, dogs running free, and children riding bikes. This wonderland of freedom was too good to be true.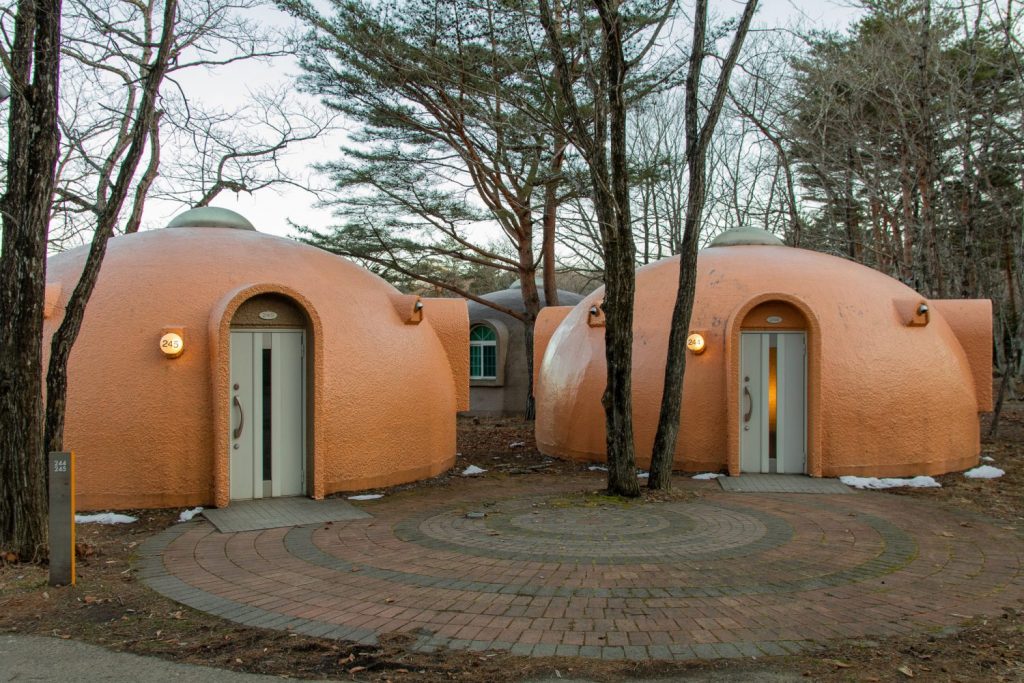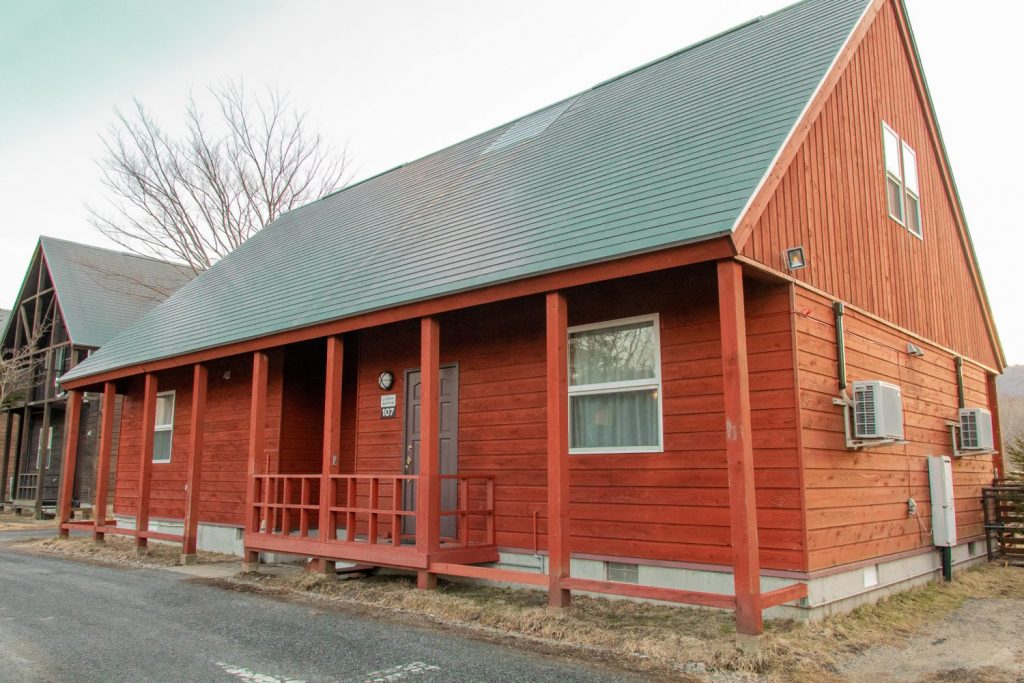 I rented the fat tire bike, something I have been wanting to do for a while. I roamed the streets and pathways, enjoying being among those spending time outside. There are even two mountain bike trails that you can ride through. I didn't have time to finish exploring the park, as I had a date with a one-hundred-year-old ryokan.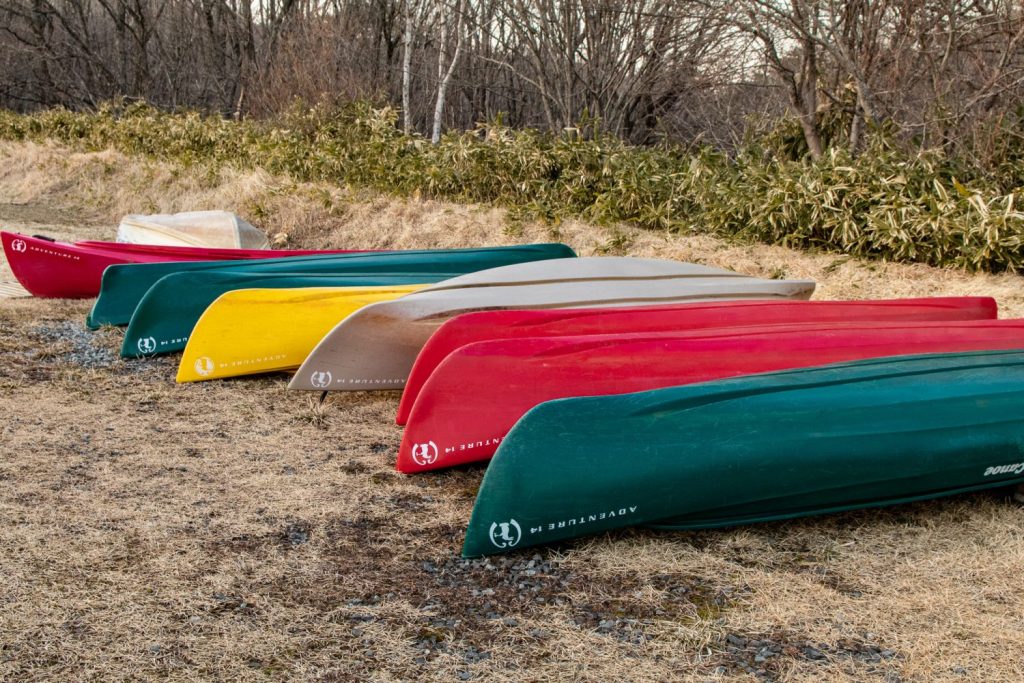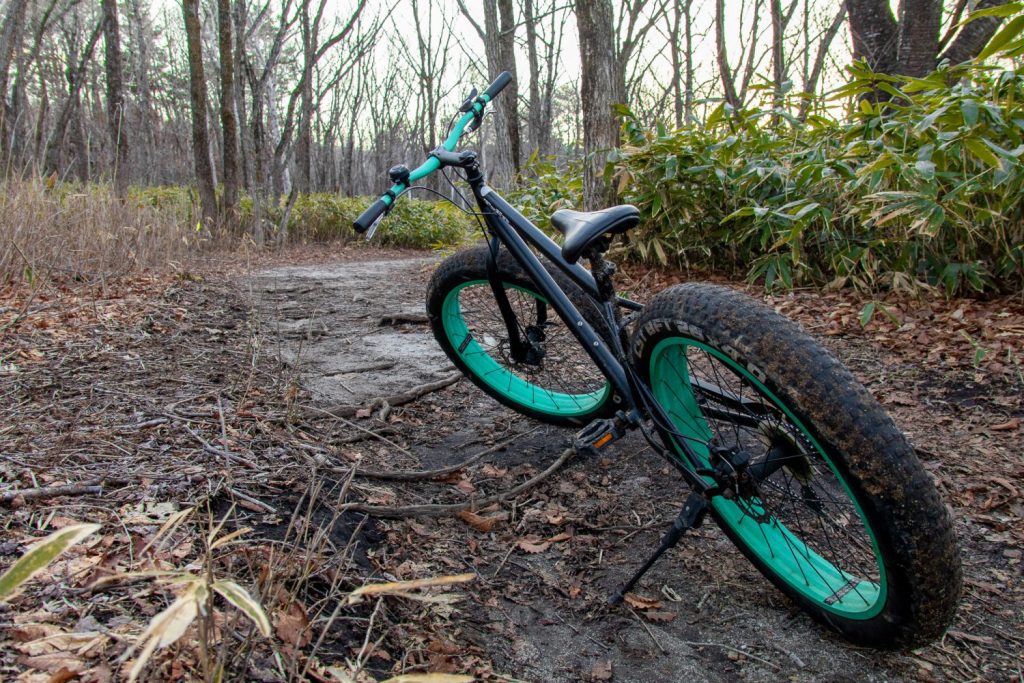 Tenei Mura: Bunke Ryokan

My one-hundred-year-old ryokan's name was Bunke. It is hands down the only place in Japan that provides you more food than what you paid for. Bunke's Okami-san, the Japanese word for the female head of the house, greeted me with an enormous smile and urged me to sit down and eat. Bunke is a seven-room family ryokan equipped with a hot spring for both men and women, and a place everyone needs to put on their bucket list.
Before I could set my bags down, there was already a generous amount of delicious Japanese food waiting for me. Some highlights of my dinner were sashimi-style koi fish, duck nabe-pot soup, a mountain of vegetables a la tempura style, and local Nihonshu sake.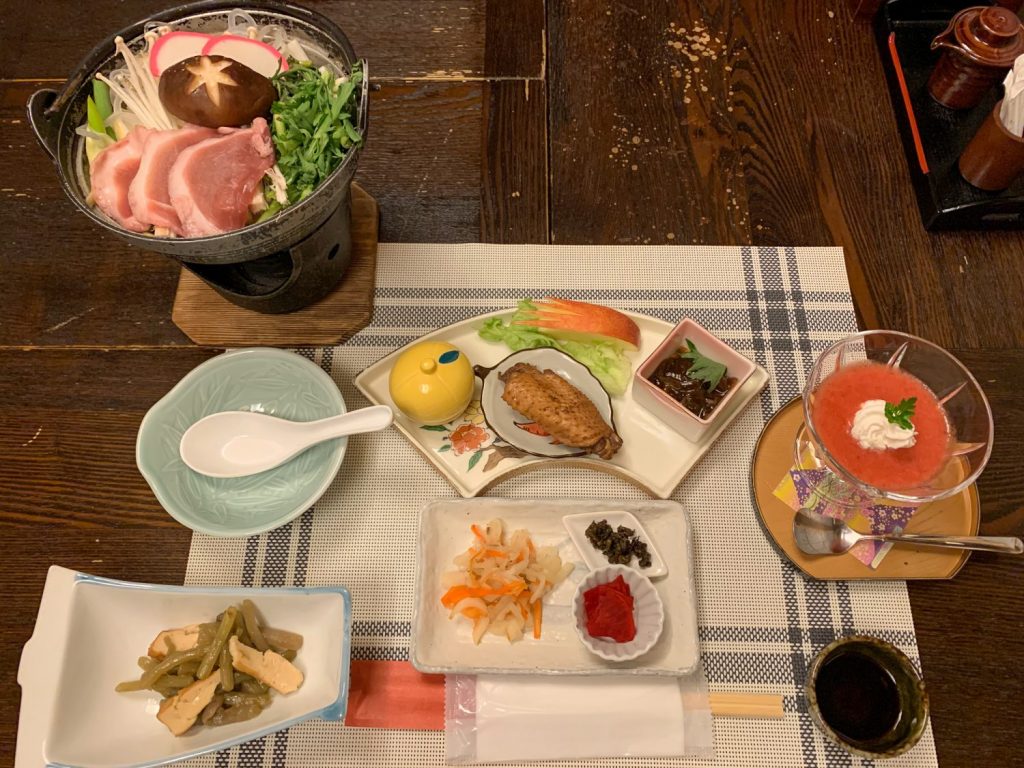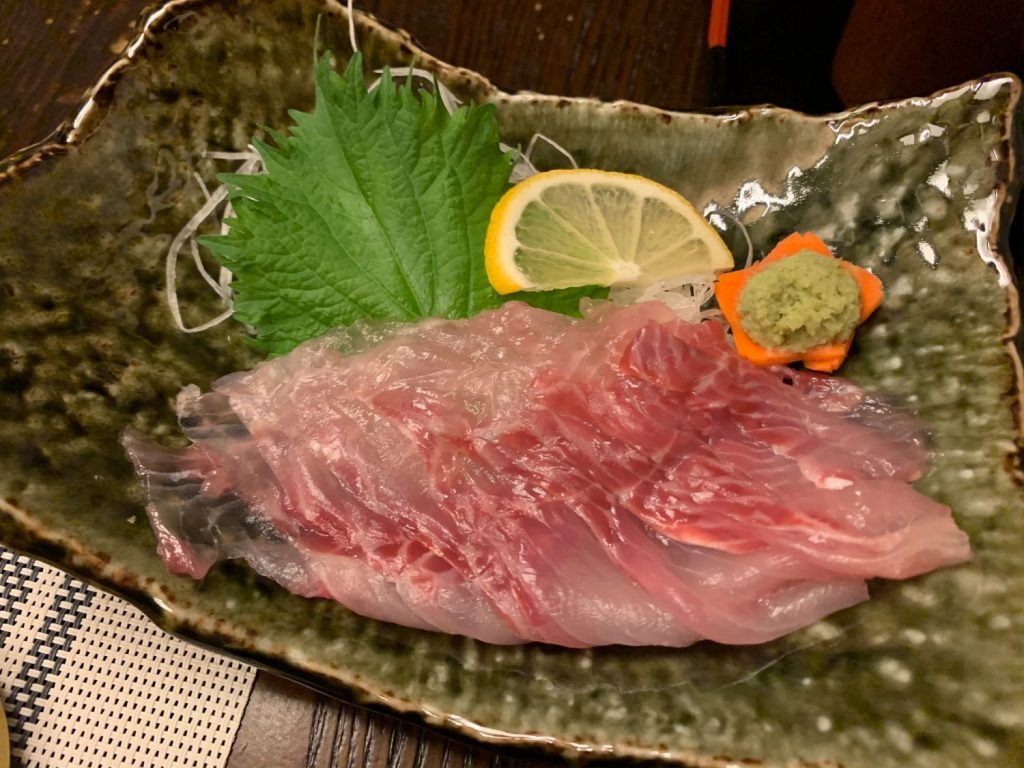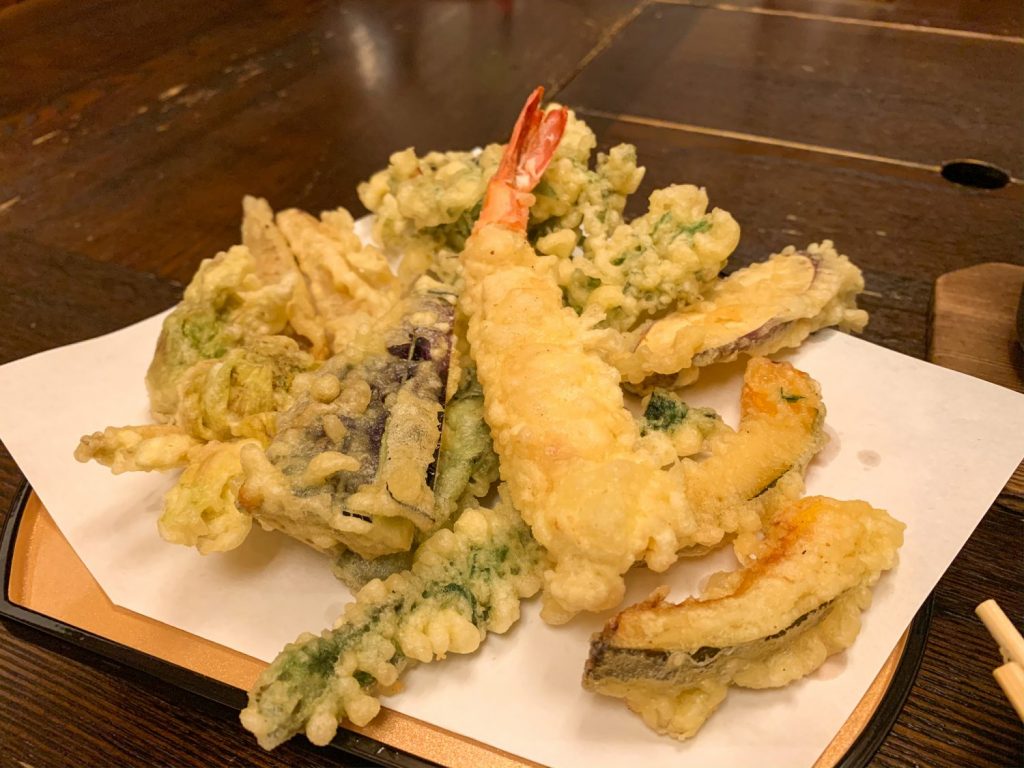 My host, Chi-san, kept surprising with more and more food. I thought it was because it was special, but she assured me with her beautiful smile that this is the style of Bunke: happy stomach, happy life.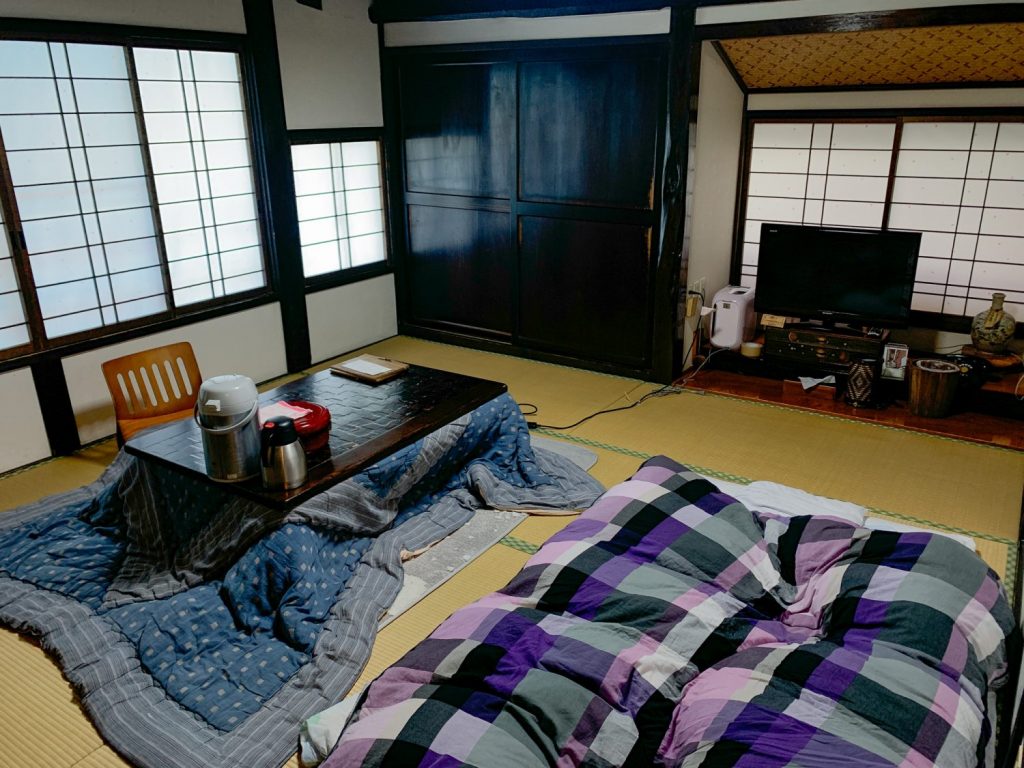 My room for the night was a large Japanese tatami-style room that did not feel old at all. There were also male and female hot springs that were located at the back of the ryokan behind the entrance. Both of the hot springs used natural spring water perfect for relaxing after a long first-day adventure.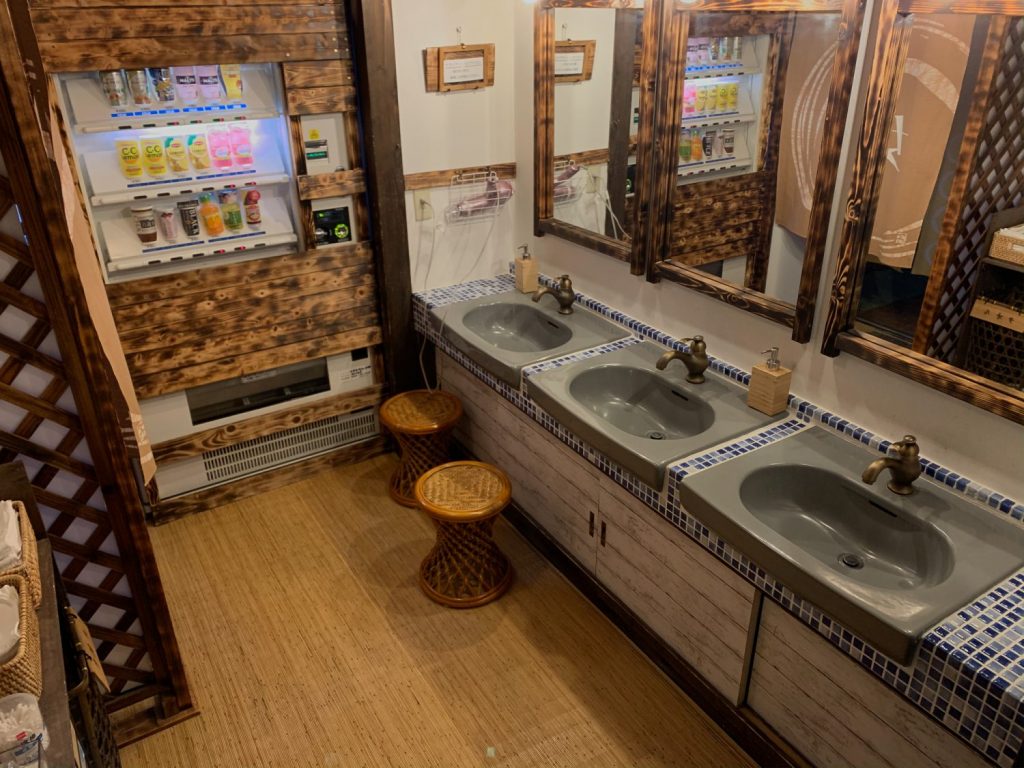 ---
(Day 2) Hirotogawa Brewery

The next morning, my legs were a little sore from riding a flat tire bike. The bikes guaranteed a no-slip, and also a muscle burn. But, the home-cooked Japanese breakfast was just as delicious and helped to nourish my sore body. The small chat I had with the Okami-san about the history of Tenei Mura was delightful and a good distraction from the mild pain.
After meeting with my tour guides at Tenei Mura's Yume Gakko, they introduced me to the sake factory that was not on the original itinerary. A mister Junichi Matsuzaki, the current owner of Hirotogawa Brewery, was kind enough to show me why his sake has become a favorite in the Tohoku region.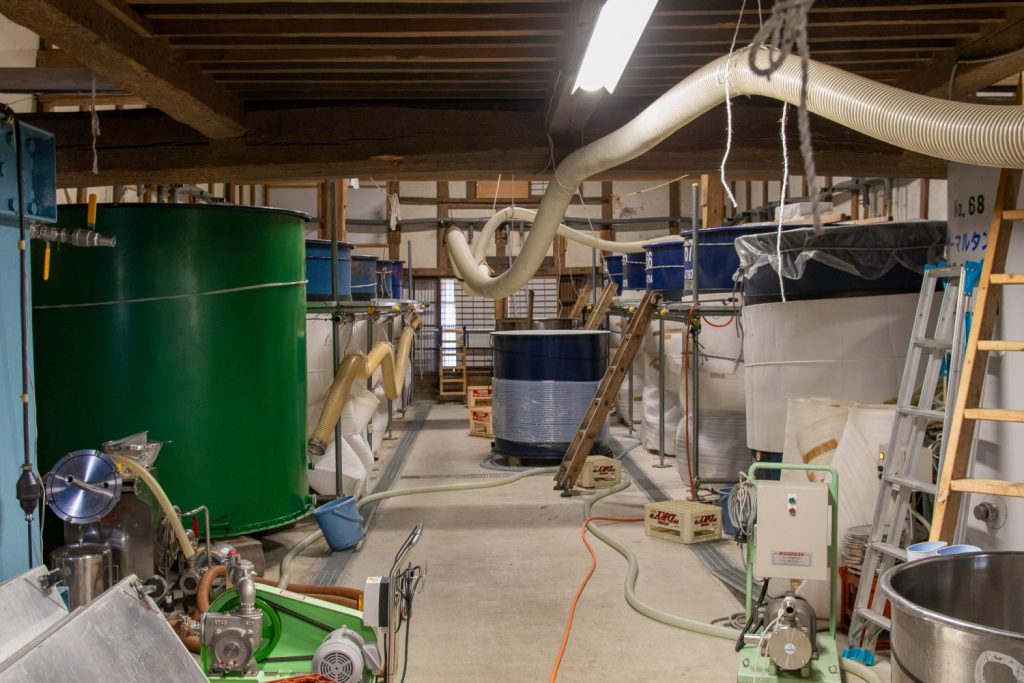 We took a trip around his sake brewery. I saw how the rice was prepared to how it ended up in a bottle. Various types of machinery go into making sake. He showed us his packaging room, whereby the push of a button sake goes from the brewing site into a bottle within seconds.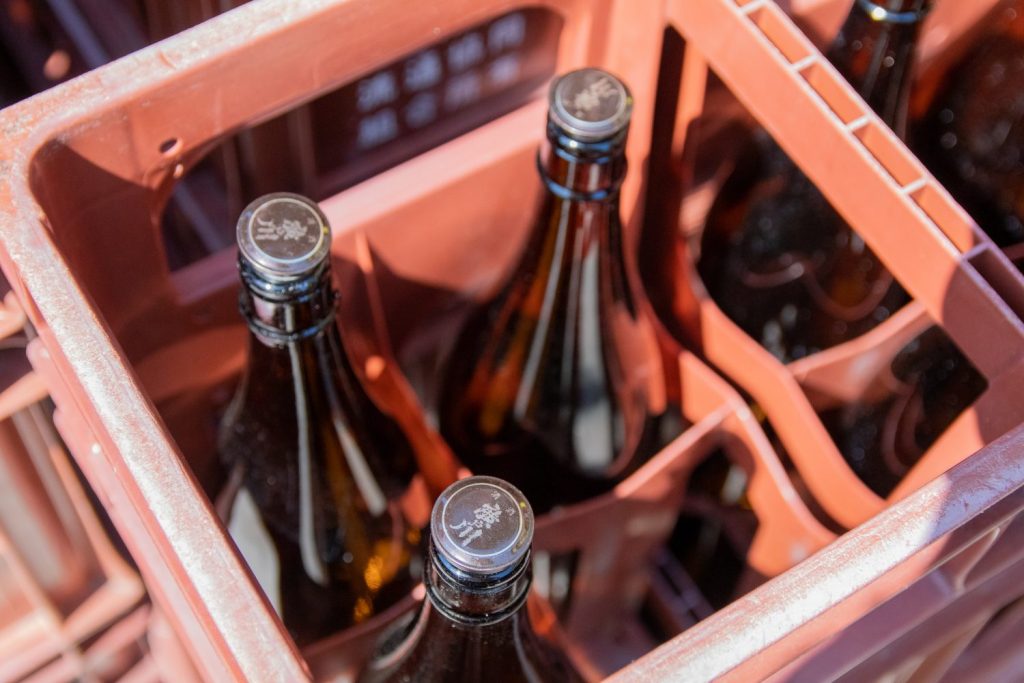 After the tour, Mr. Matsuzaki was kind enough to gift me his sake, which is difficult to purchase for its popularity, and the rice scraps leftover from making the sake. In Japan, the scarps or kuzu can be used to flavor red meats, added into dough, and more.
We took the kuzu and the sake with us to our next destination: pizza making, my favorite!
Tenei Mura: Hataya Nature Farm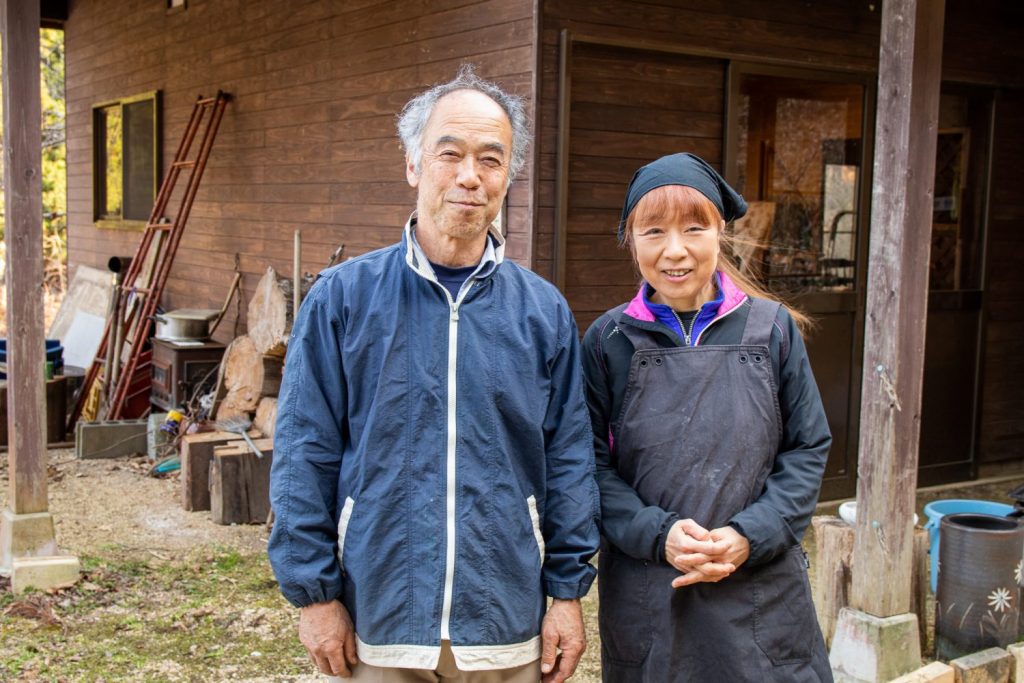 You would have never thought you could make a brick oven pizza as tasty as at Hataya Nature Farm. We needed to do a little off-roading to get to the Nature Farm café, but it was well worth it!
The owners and their two dogs were used to having people. We started talking about why they moved from the metropolitan area to Tenei Mura. In short, they wanted to move to the beat of their drum and run on their creativity. Tenei Mura is perfect for that!

They have their own house along with many acres of crops, a turtle pond, a spice garden, a guesthouse cabin, a brick oven, a chicken farm, and more!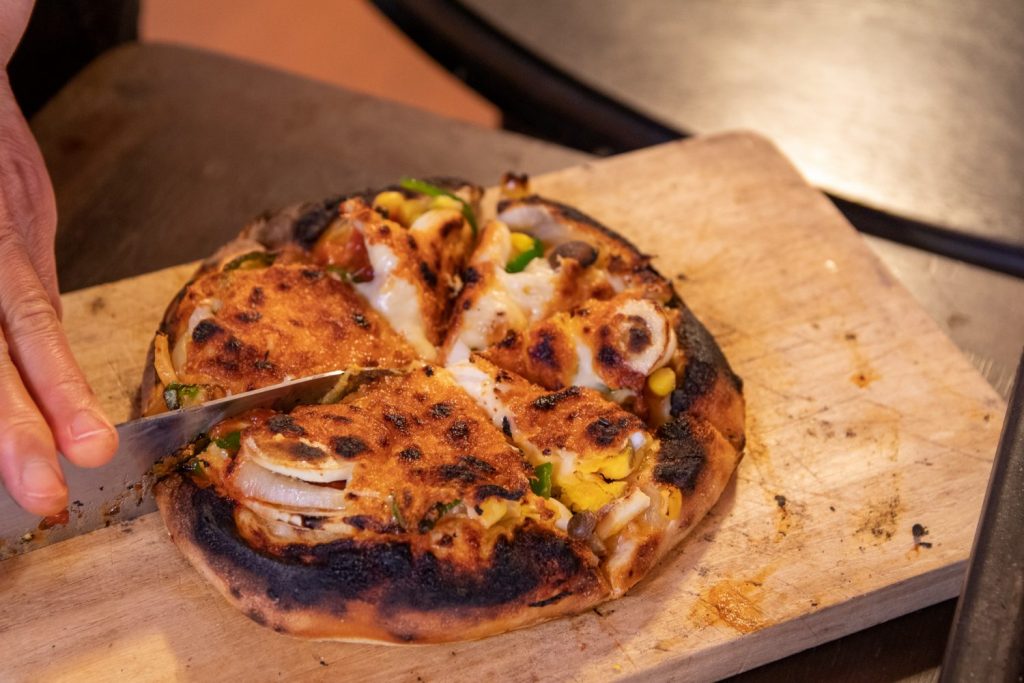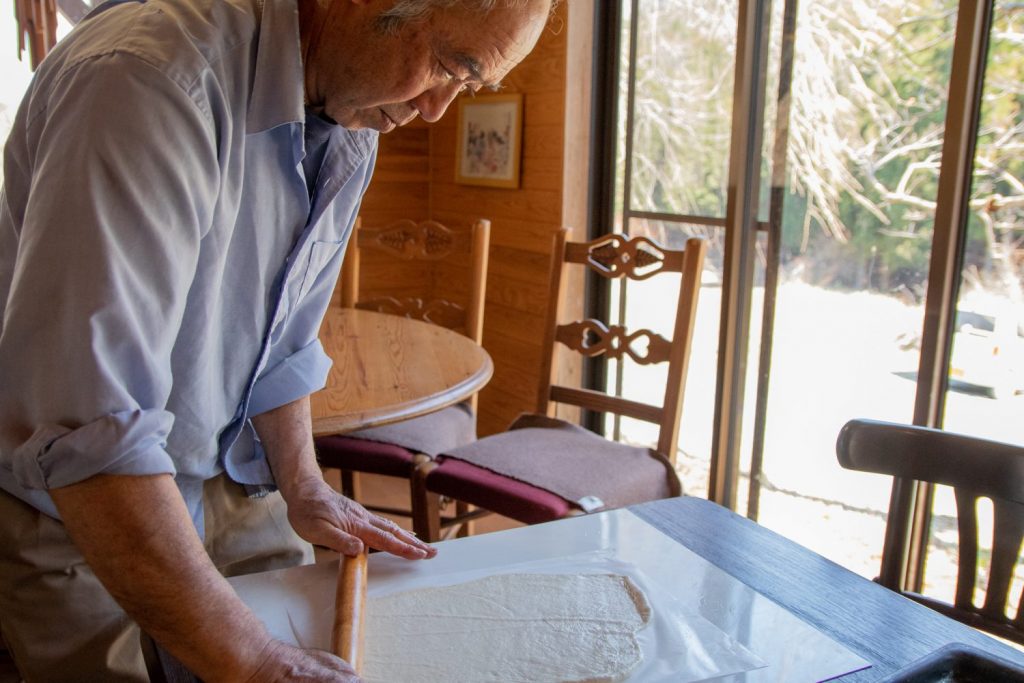 We made pizza with our bare hands. We also used toppings that came from their farm. In under ten minutes, we were all eating cheesy pizza overlooking a pond with no cars or people in sight. This is the life!
We were having so much fun eating pizza and talking that we lost track of time! The last stop on my Tenei Mura trip was another lovely ryokan with a special outdoor rock-bathtub hot spring.
Kashiwaya Ryokan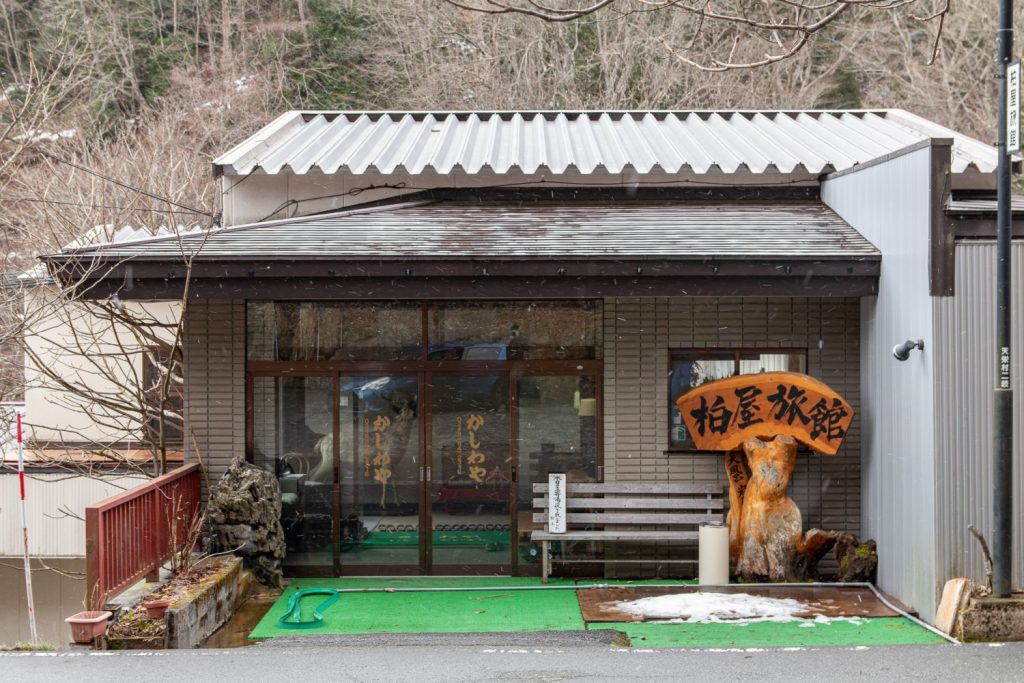 A medium-sized ryokan that has two hot springs, a beautiful view of the mountains, and an exquisite array of food.
The room was a spacious tatami style room with a window view of the mountains on one side and the Futamata River passing under the ryokan on the other.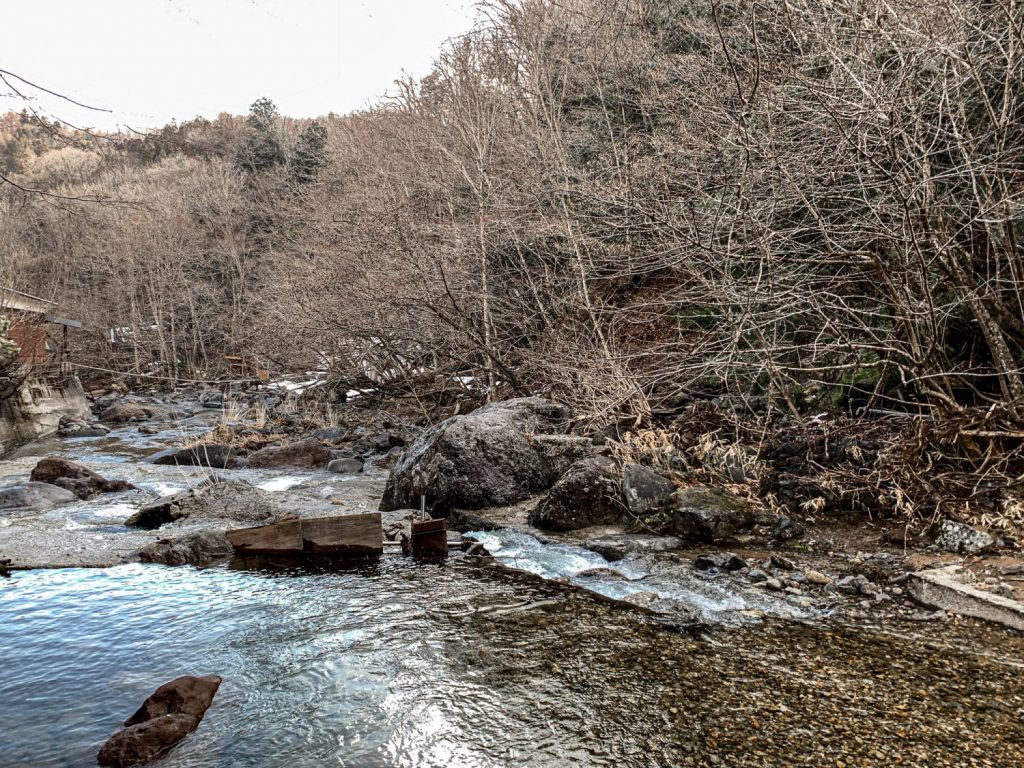 I took a quick dip in the indoor hot spring before my dinner. Although enclosed, the owners had positioned the hot spring next to the river so the rhythmic sound, combined with the heat of the water, made for a relaxing bath.

For dinner, I had all the essential Japanese food, but I enjoyed the sashimi-style horse meat, or basashi, and mouth-watering grade-A beef from Nasu, Fukushima the most.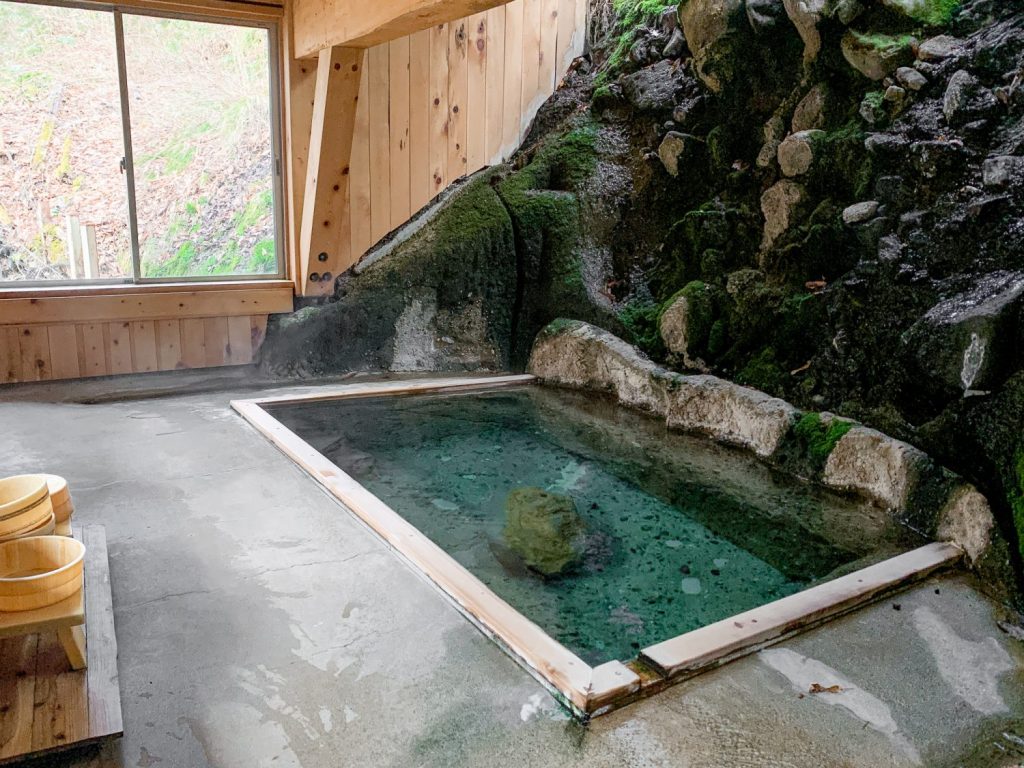 The best part of Kashiwaya was the outdoor rock-bathtub hot spring. Water shoots up naturally from the ground. Nothing has been added but a simple wood cabin encasing. Go in slow because it is hot!
The People of Tenei Mura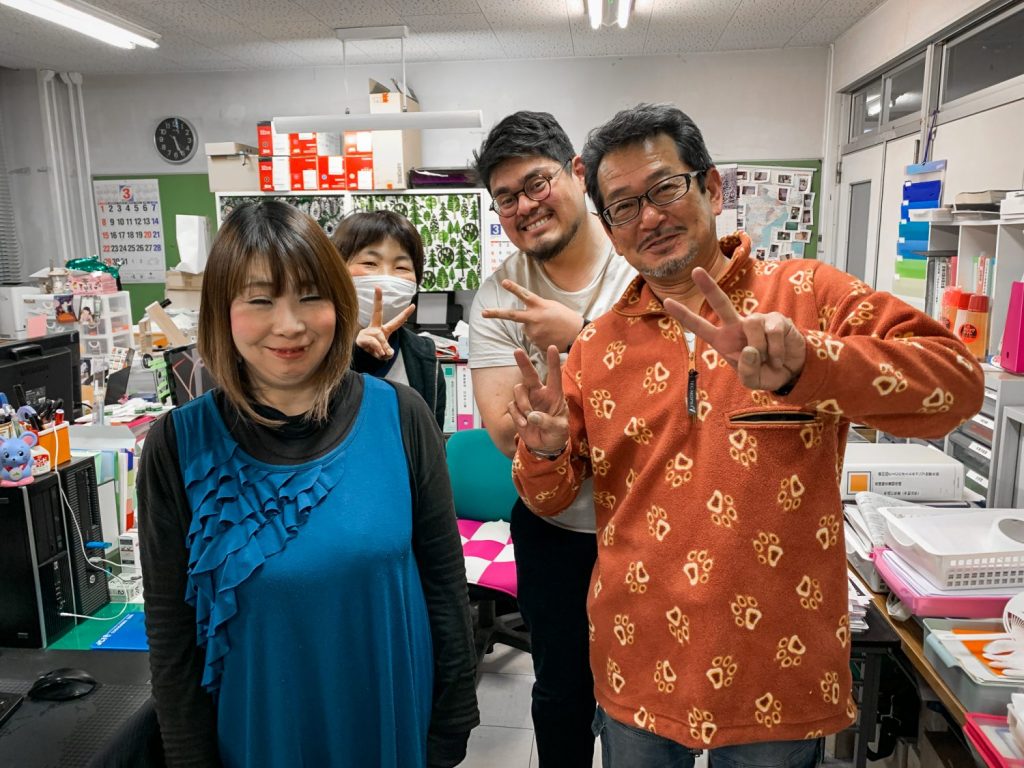 On one last note, the people of Tenei Mura are divine. No one hesitates to help one another, and everyone is always up for a laugh. In two days, I spoke with the locals and engaged in various activities. All the fun is multiplied because of the locals.
Make your plans to visit Tenei Mura in Fukushima, Tohoku's adventureland.
Check out STAY JAPAN to book a stay in Fukushima and enjoy the same experience as Giovanni.
FOUND THIS POST INTERESTING? SAVE IT ON PINTEREST TO REFER TO IT LATER!

---