Index
Hopping off the plane at Miyazaki Airport I straight away asked myself "Am I still in Japan?". It seemed as though we had arrived in California. From then on out I referred our Travel to Miyazaki as the "California of Japan". In comparison to Orange County, Miyazaki is most famous for its mangoes.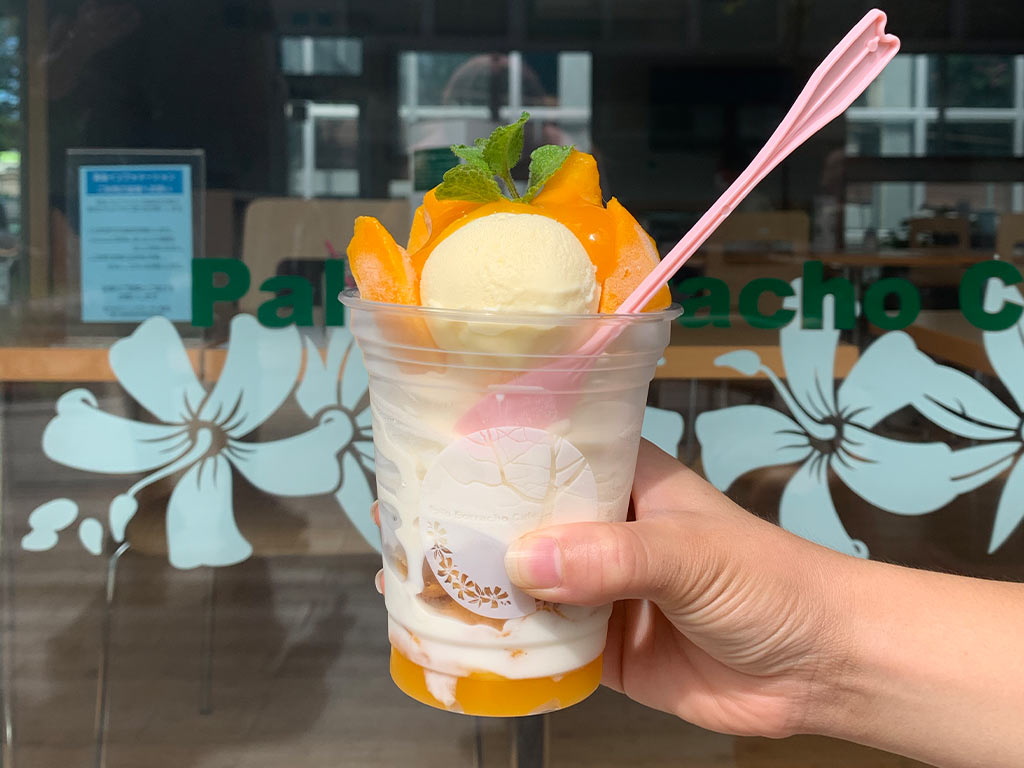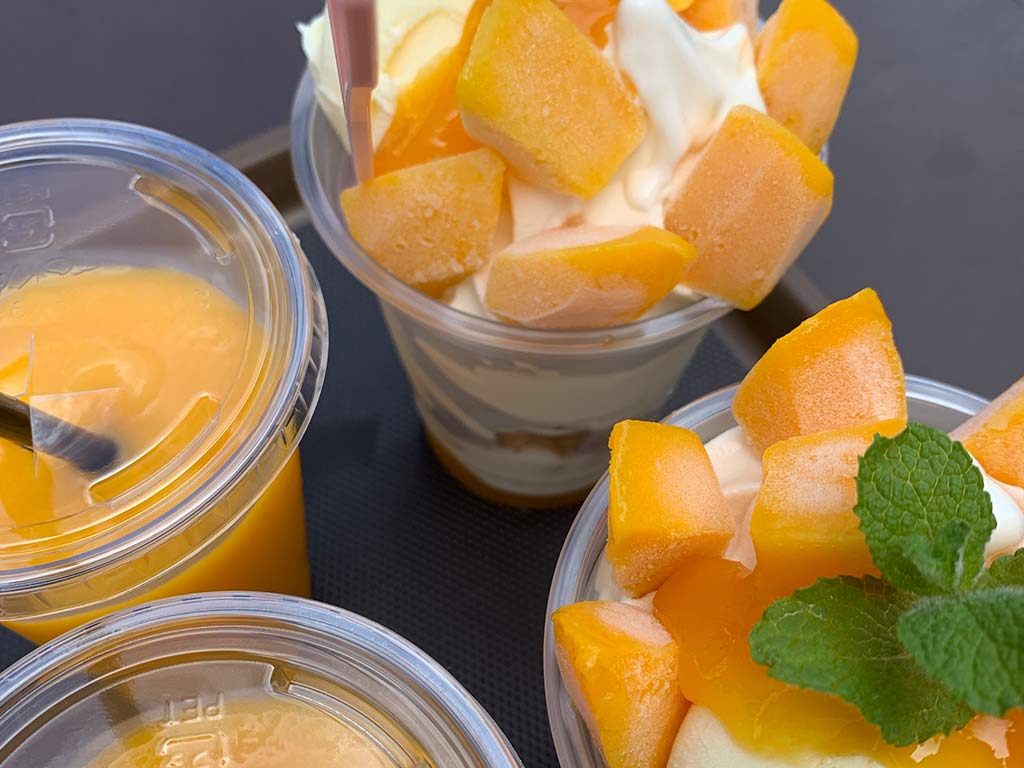 We started off our travel to Miyazaki trip with a bang and decided we had to have a mango party so we could try the famous fruit for ourselves. We headed to Paraboracho Cafe which was located inside a gorgeous botanical garden where we saw wild bananas, pineapples, and dragon fruit growing there. At the cafe, we were able to try mango smoothies, mango parfait, and mango ice-cream which exceeded all expectations!

Location: 2-12-1 Aoshima, Miyazaki City, Miyazaki Prefecture
Contact: 0985-65-1042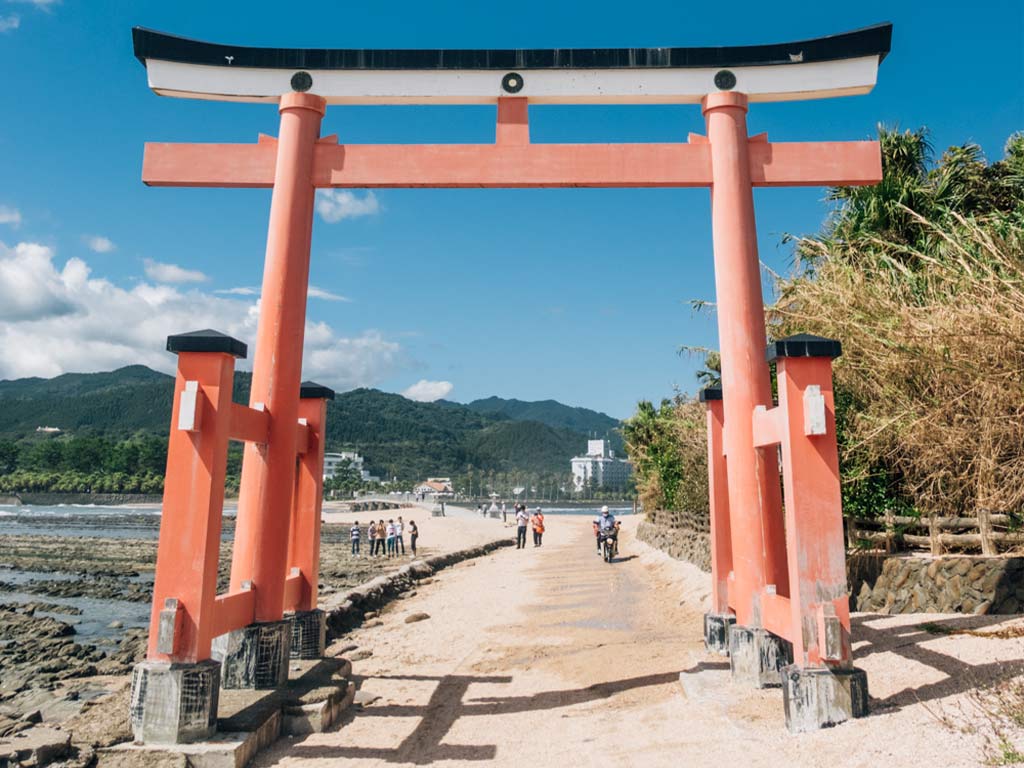 Just a ten-minute walk from Miyakoh Botanical Garden is Aoshima Shrine. The walk is magical because you walk on a bridge over the sea to the shrine which is located on its own small island. Looking out into the ocean you can notice the fascinating rock formations that are known as 'The Devil's Washboard'.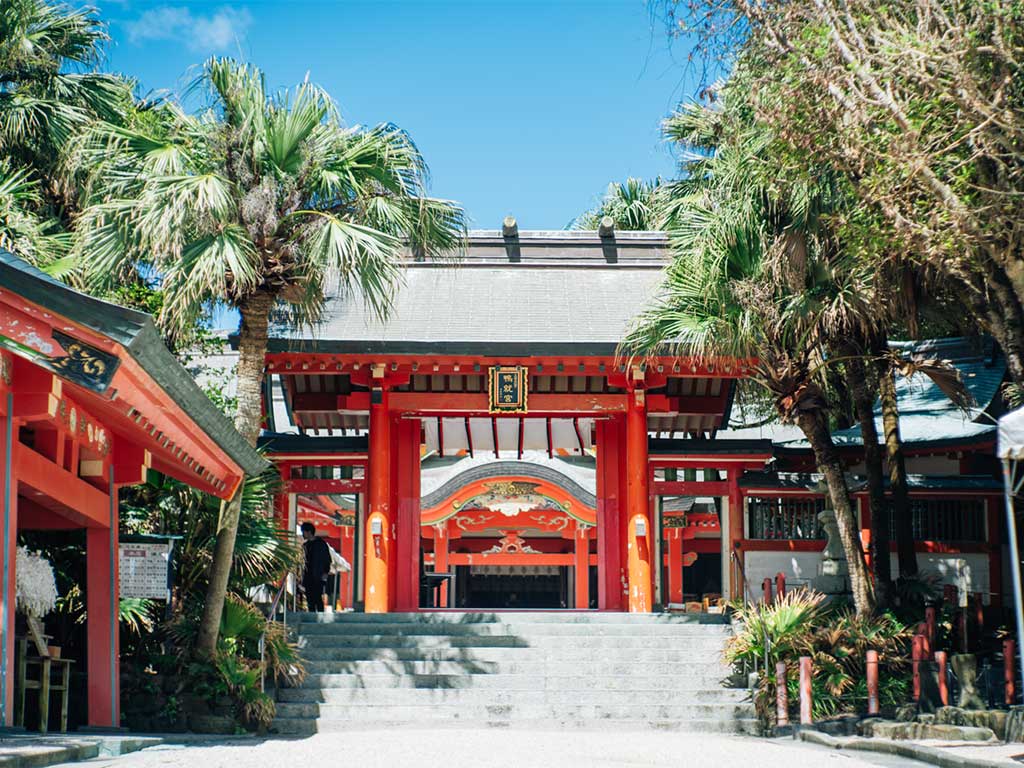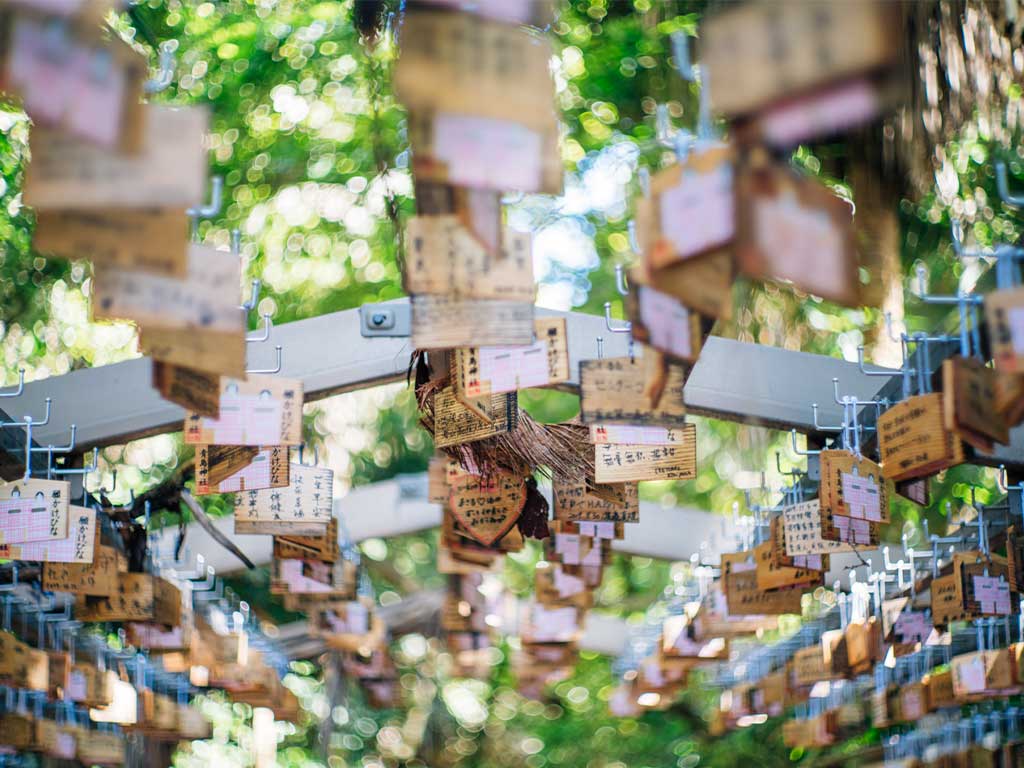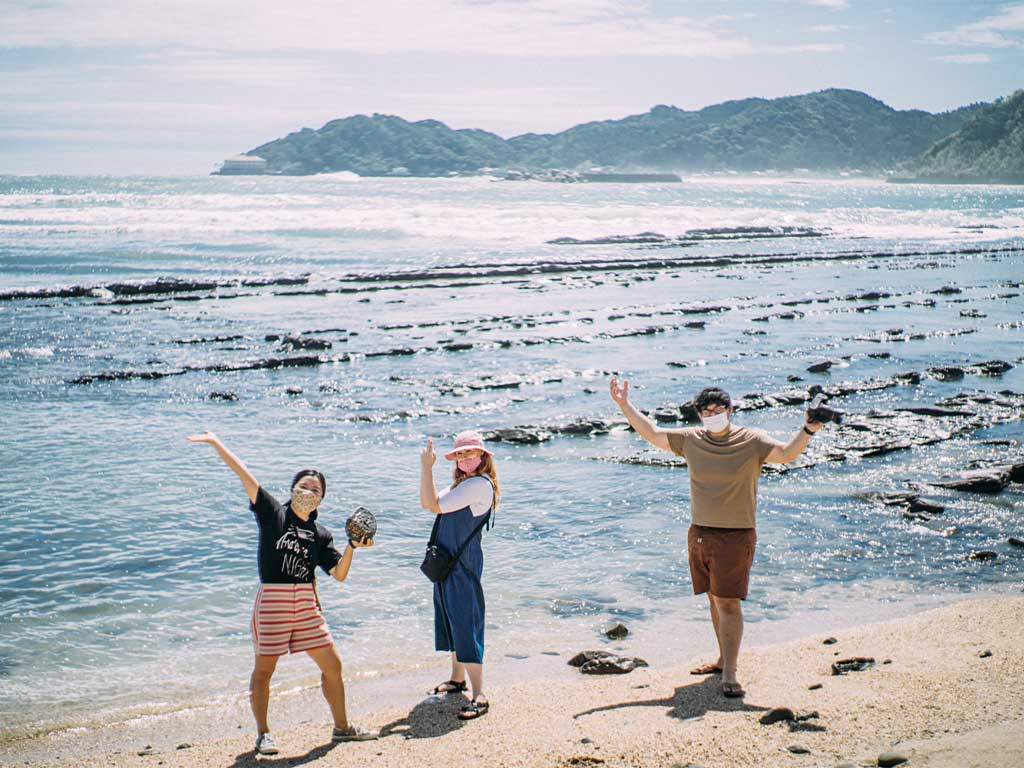 You can spend time walking around the whole island which is surrounded by tranquil sea and beaches with the center of the island being home to a unique Shinto shrine. For the best views of this area, I recommend visiting at sunrise or sunset.

Location: 2-13-1, Aoshima, Miyazaki City, Miyazaki Prefecture
Contact: 0985-65-1262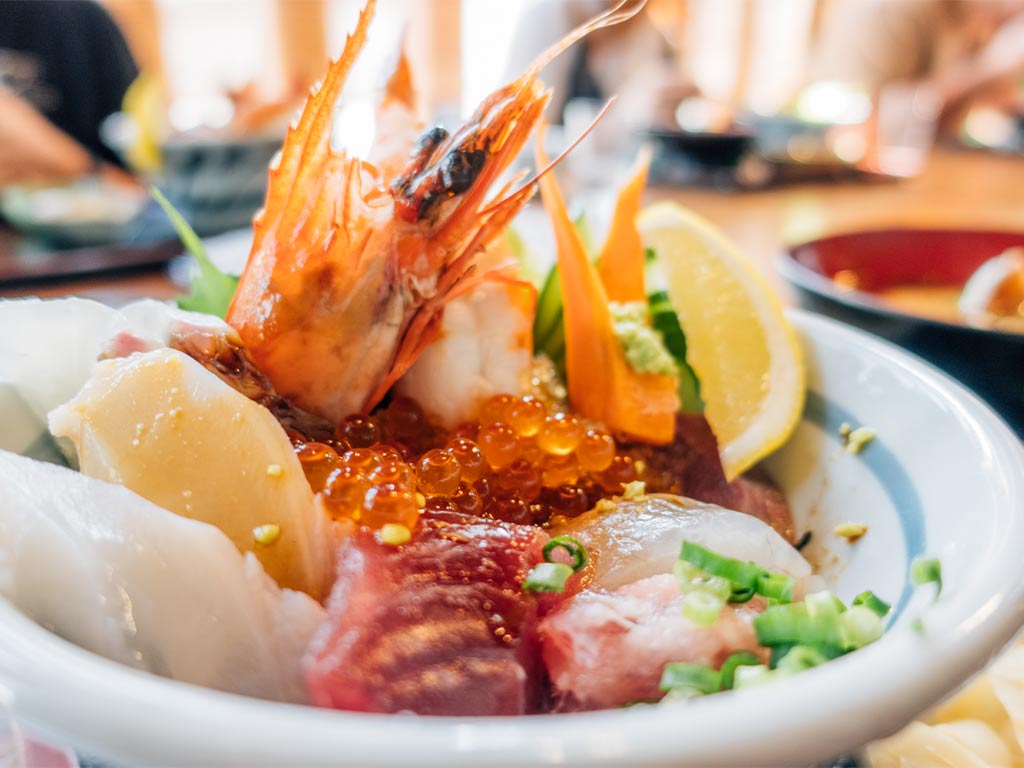 After spending some time on the island we worked up an appetite. Being next to the sea we thought it appropriate to check out the local seafood. We went to Amimoto Restaurant for a lunchtime set meal which consisted of various sashimi which looked almost too good to eat. This restaurant has been famous in the area for over 30 years, although a little on the pricey side, you will not regret it as the food and atmosphere is phenomenal.

Location: 1-5-5 Aoshima, Miyazaki City, Miyazaki Prefecture
Contact: 0985-65-0125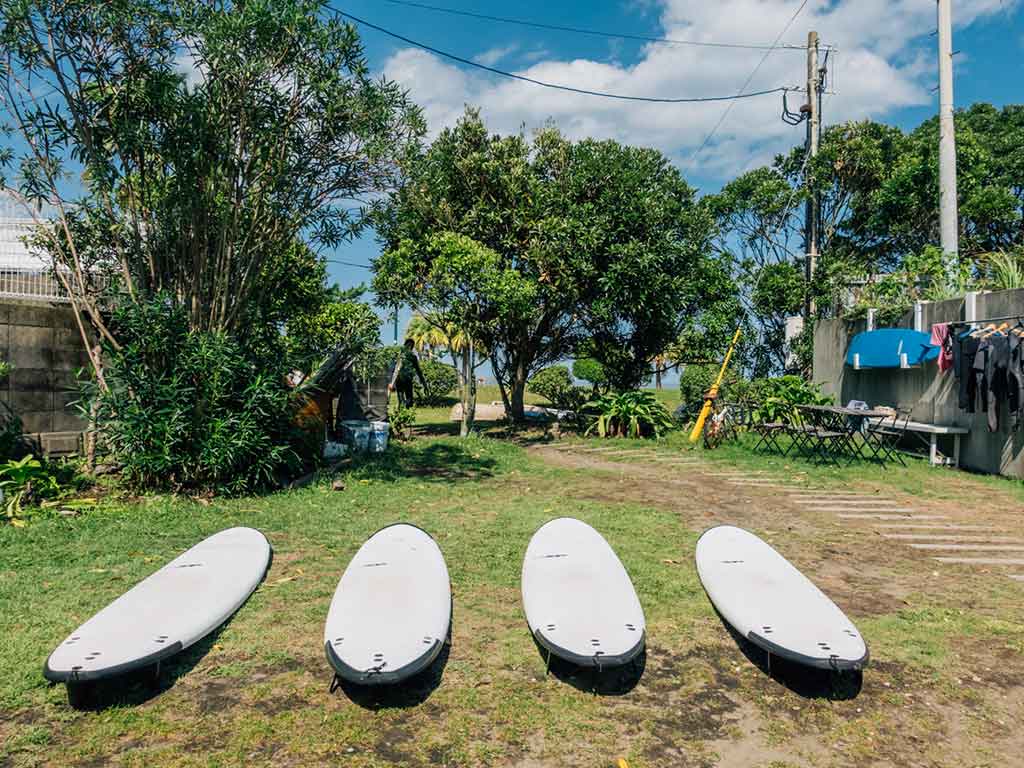 It wouldn't be a real trip to Kyushu without checking out the waves. As I had never been surfing before I was super excited about the surfing lesson at Surf City Miyazaki. Surf City is located next to the beach and has all the facilities and friendly surf instructors you need. We were also able to rent boards and cool Roxy wetsuits.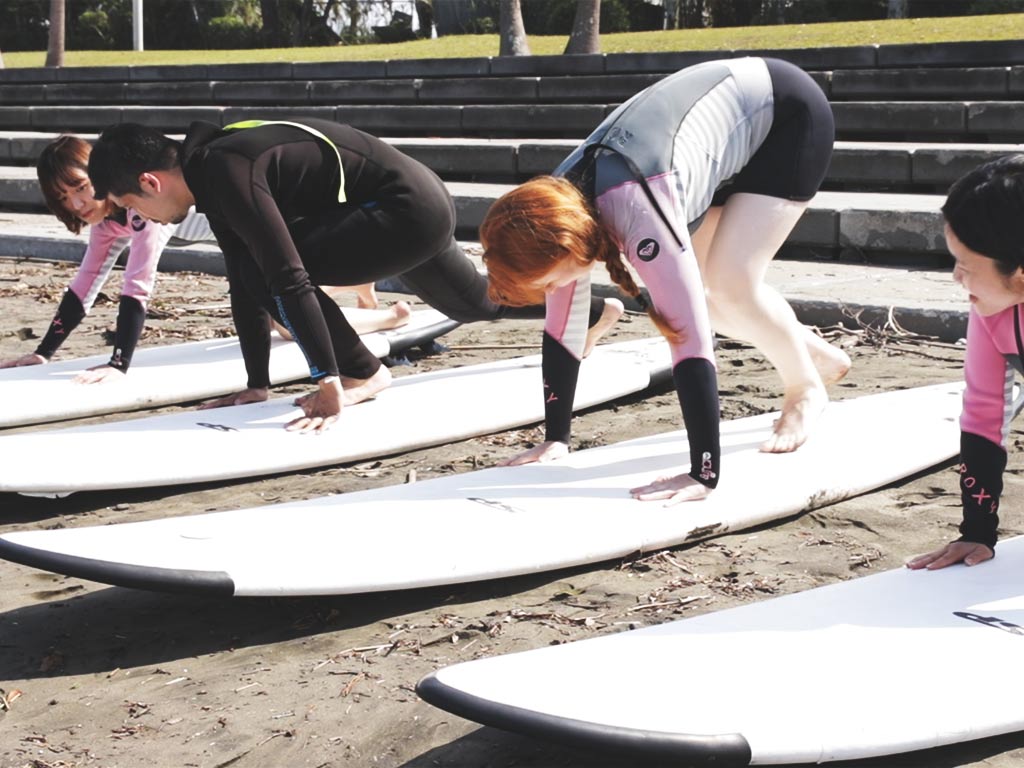 The lesson began with the basics, how to get yourself stood up on the board. While on the beach this seemed like an easy task, however in the sea it was much more difficult so hats off to our instructor for sticking by us.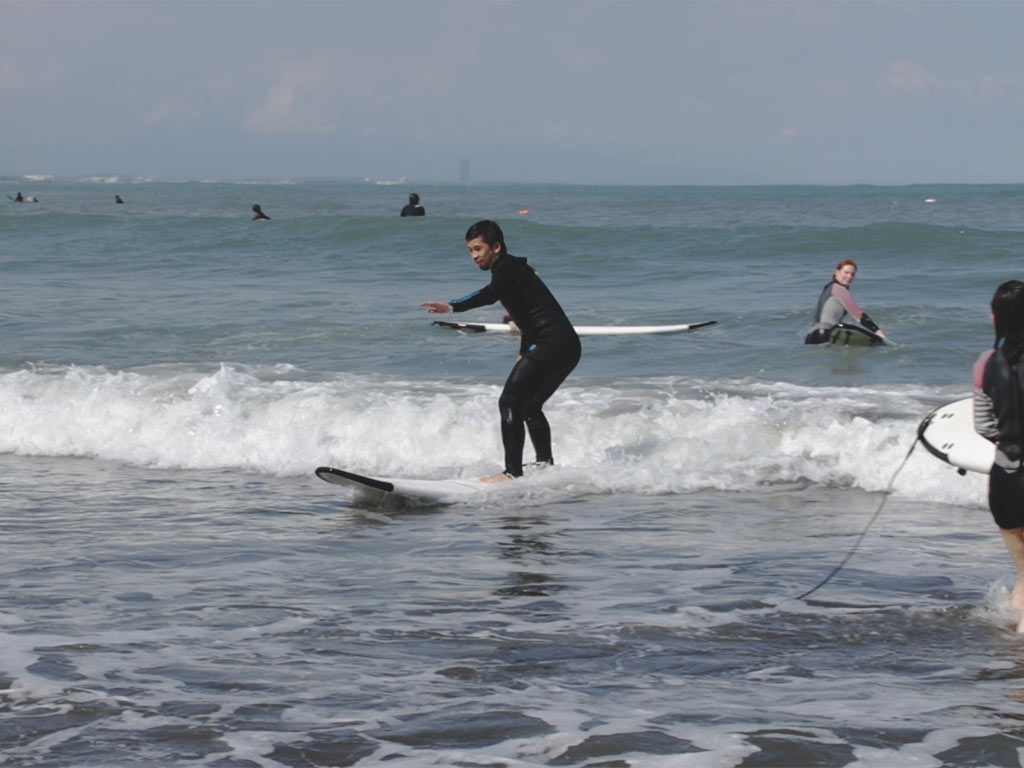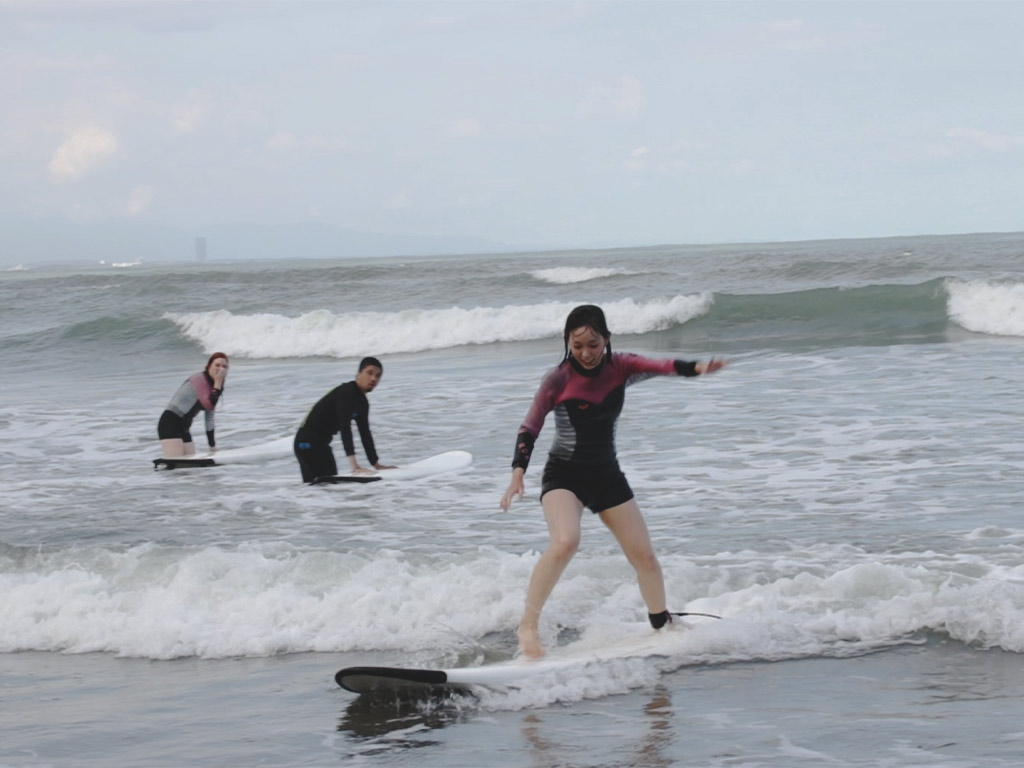 Although I could not stand up for longer than six seconds, it was super fun to learn and get to ride the waves in our travel to Miyazaki .

Location: 2-1-11 Aoshima, Miyazaki City, Miyazaki Prefecture
Contact: 050-3571-3238
Farm Housing Experience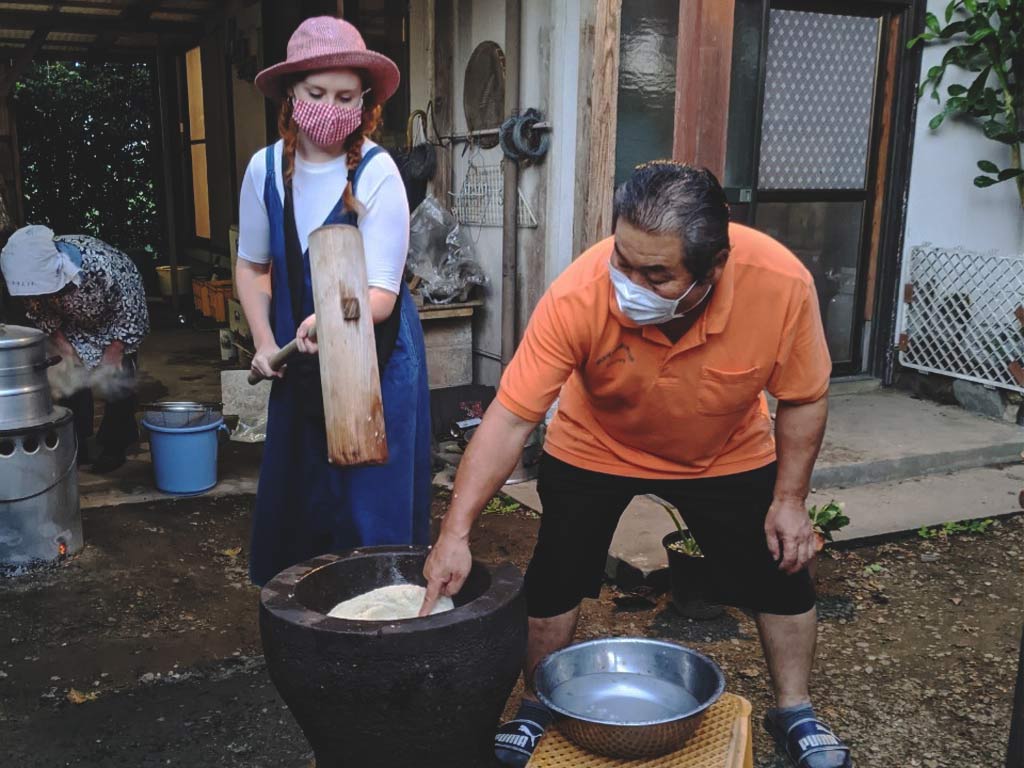 It was dark when we arrived at the farm in Kobayashi, the stars were so visible and clear. The drive across the prefecture from Aoshima to Kobayashi was a beautiful one, with so many hills and as the sunset we reminisced on the perfect day we had had. We met the head of the Farmers Association whom we called 'Kuma-San'. I presume it because he looked stocky and strong like a bear ('Kuma' is a bear in Japanese) but I thought I'd better not ask. With rumbling bellies, we were ecstatic when we were warmly greeted with fried whitebait and a strange-looking snack called 'Gane'. Gane is a sweet tempura-style dish made from sweet potato, the name 'Gane' is given because it looks like 'kani' which is a crab.
Mochi-Making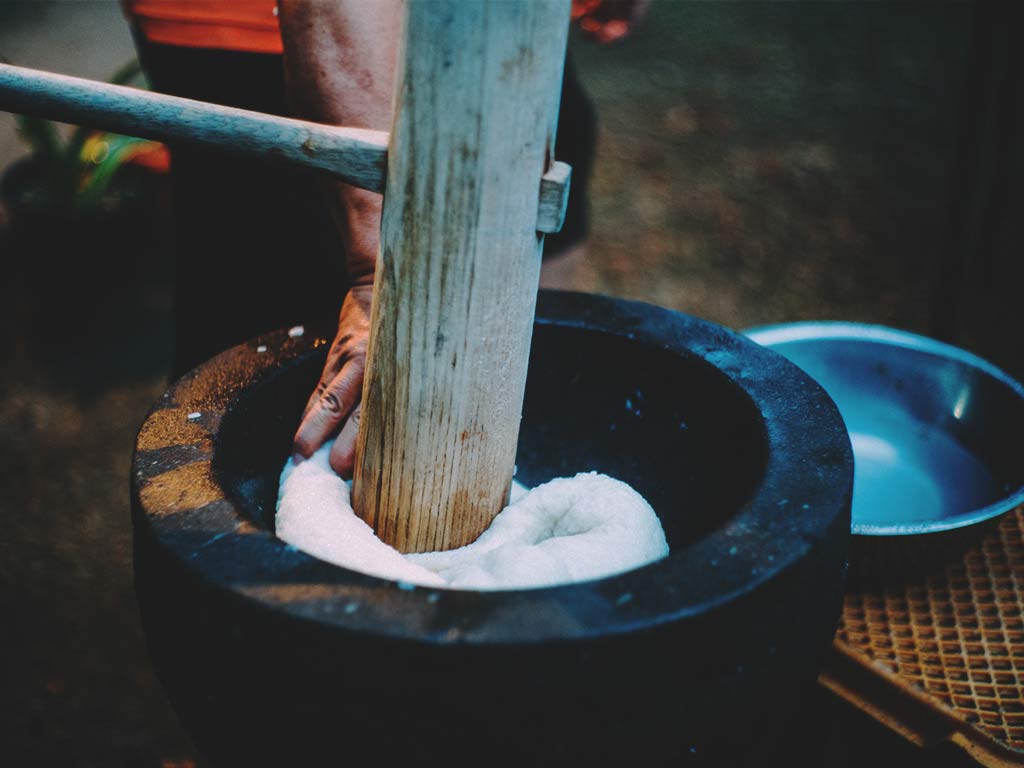 After introductions, it was time to start the farming experience, we were going to make mochi. Mochi is a Japanese sweet dish made from glutinous rice, it's usually well-known due to its squishy and chewy texture. In Kobayashi, it is the norm to eat the mochi as soon as it is made, so we went right ahead so we could eat it up.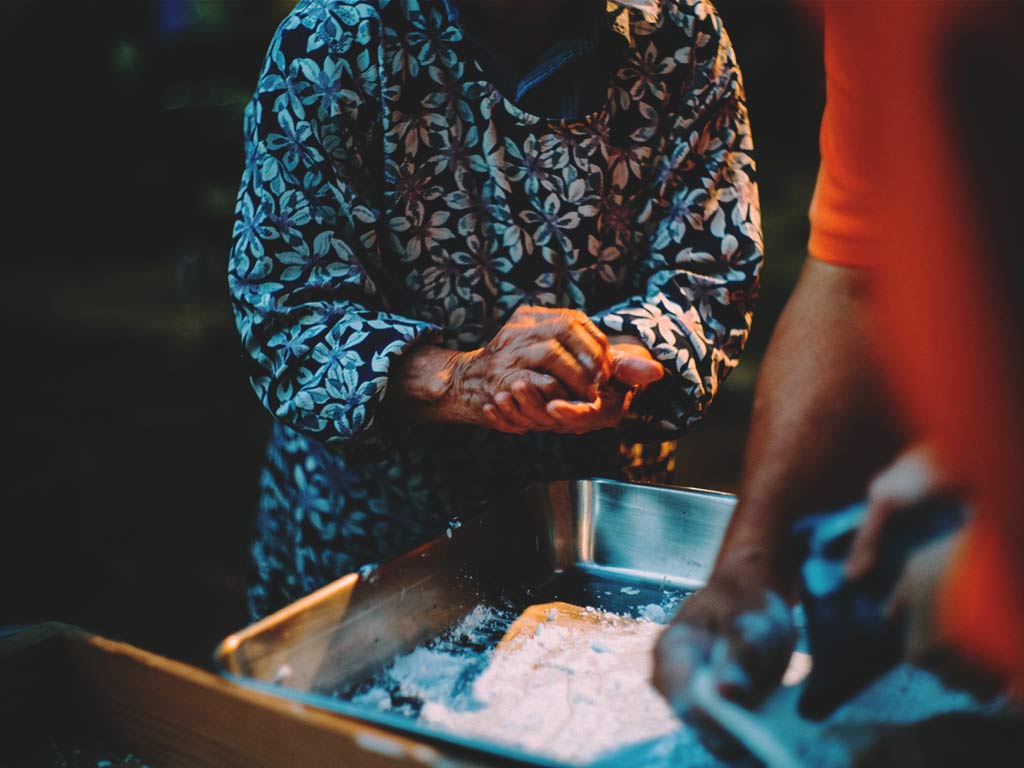 During the process of making mochi, the rice is beaten with a wooden mallet until a stretchy paste is created. We each took turns in hitting the rice as hard as we could as Kuma-San turned the paste around so each part was equally beaten.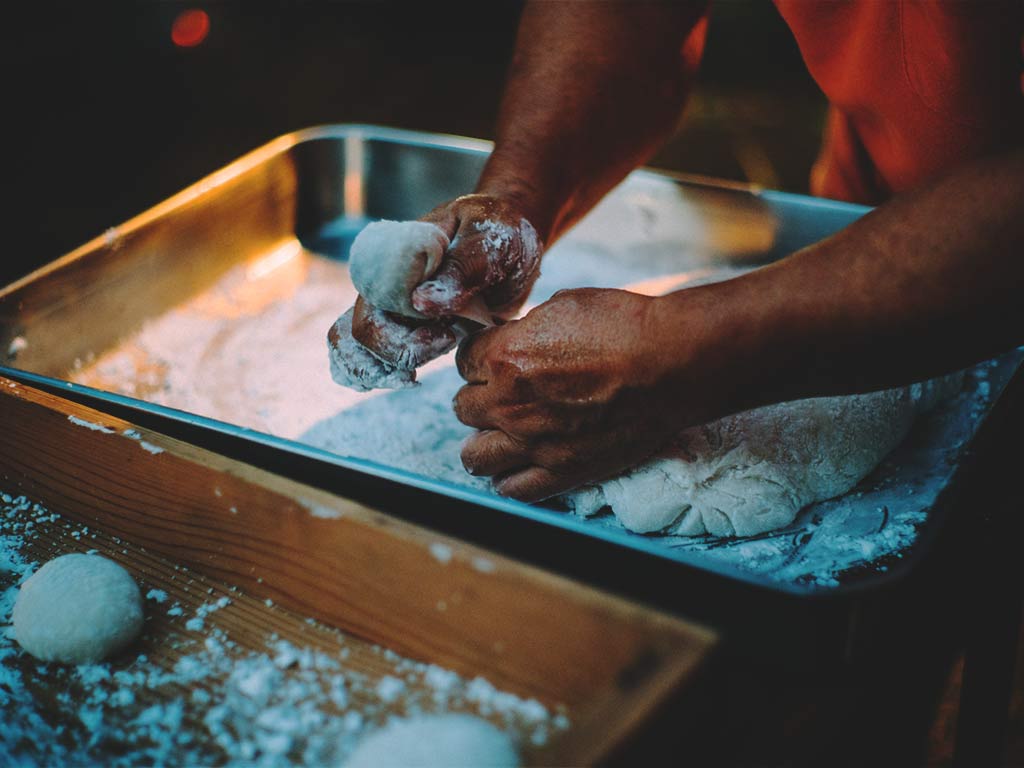 Once it is stretchy enough, the dough is pulled into individual balls and then anko (red bean) paste is inserted into the middle and we had to wrap the mochi around the filling and roll it in our hands to create the desired shape. Underneath the beautifully starlit sky we all then ate our freshly made mochi, we also made kinako mochi with the leftover paste.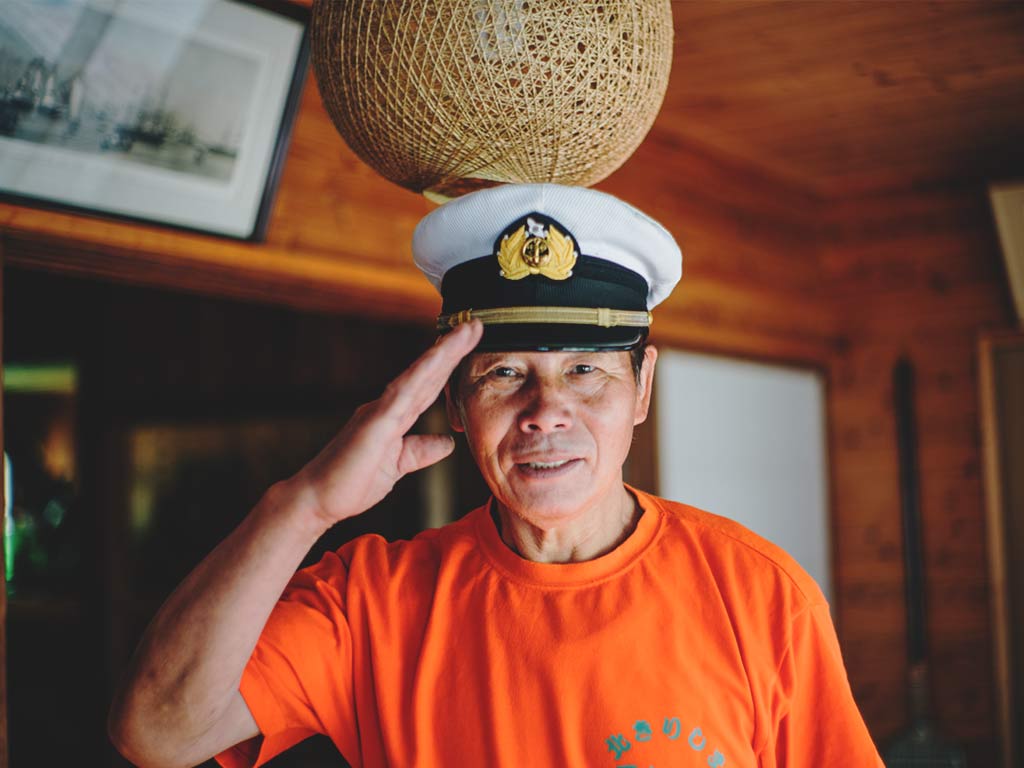 The next day we had an early start and headed to another farm in Kobayashi, this place was owned by Masakazu Natsuki. His family farm offers a variety of experiences which you can do whilst you stay with them. Fall is when the chestnuts are ready to be collected, this was the first activity we were going to do. We hopped onto the back of Natsuki-san's van and we drove up into the mountains. With the wind blowing in our hair we could see for miles and miles and it made me think about how relaxing it would be to spend your years surrounded by nature.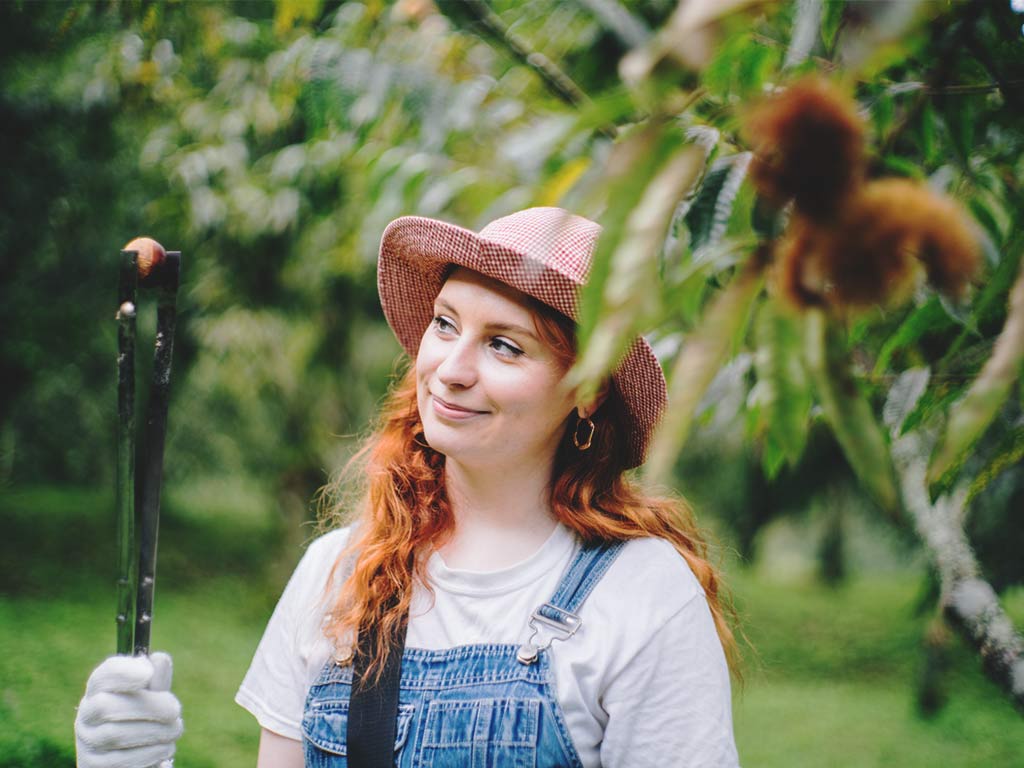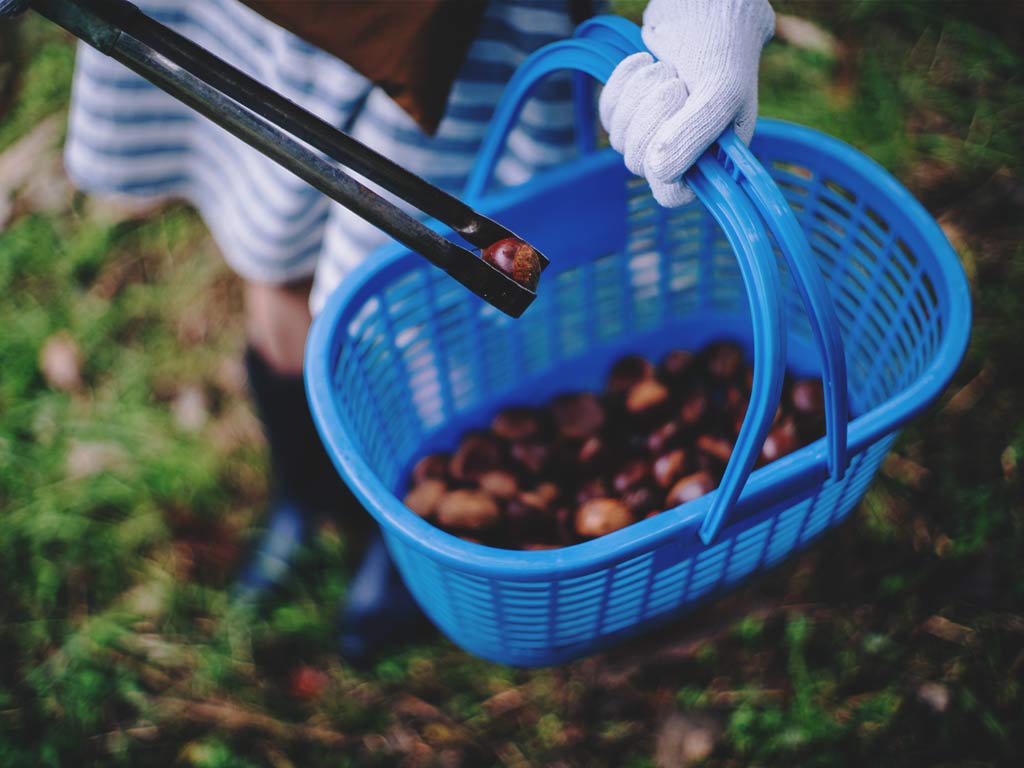 Once we were among the chestnuts trees we were given a basket, gloves, and tongs and we were sent on our way to collect the chestnuts that had fallen on the ground. It somehow became a challenge for us all to see who could collect the most, I could have collected them all day as it was so peaceful. Once we each had a basket full, we headed back to the farm where we put the chestnuts on a barbeque to roast whilst we went to go catch some fish.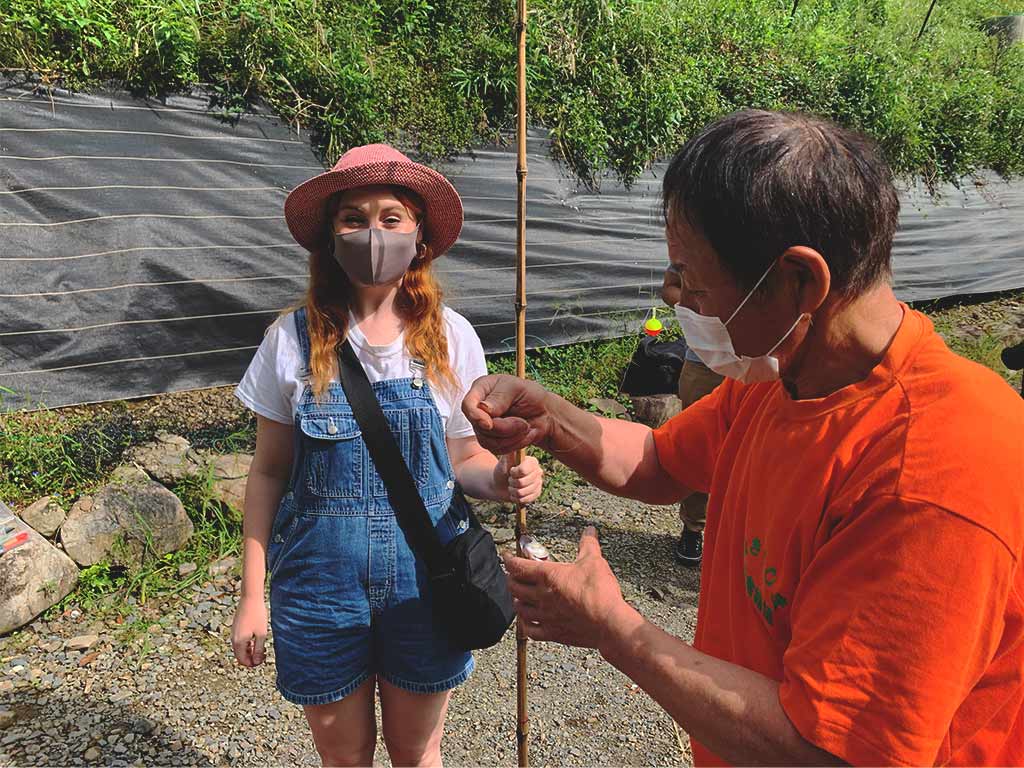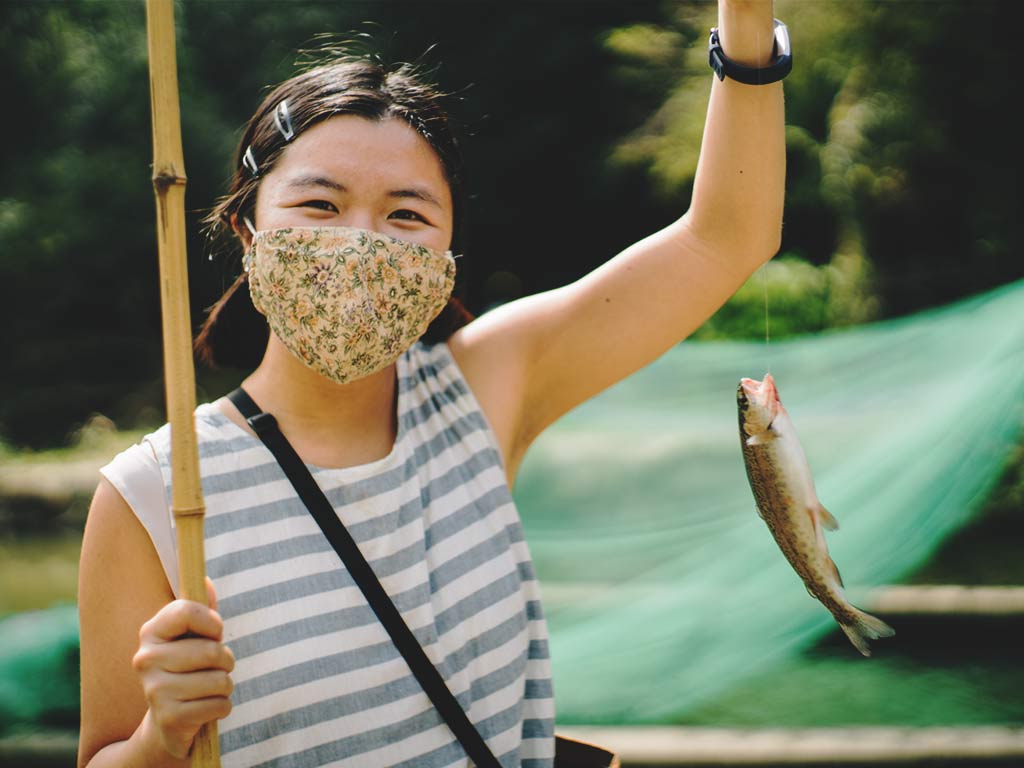 Down the path from his garden and down some steps there was a river and two large ponds which had fish inside. This was a trip of firsts and much like surfing I had never been fishing before. Fishing required a lot less upper body strength and I managed to catch two trout. We then had the chance to learn to gut the fish and then put our daily catches on the barbecue.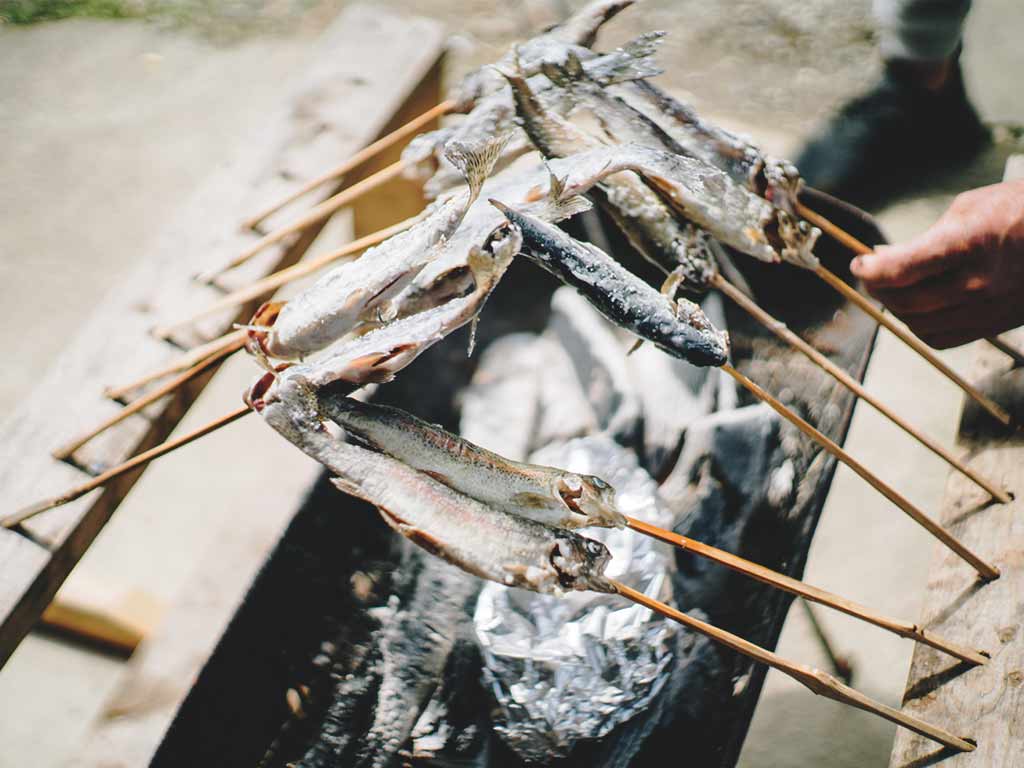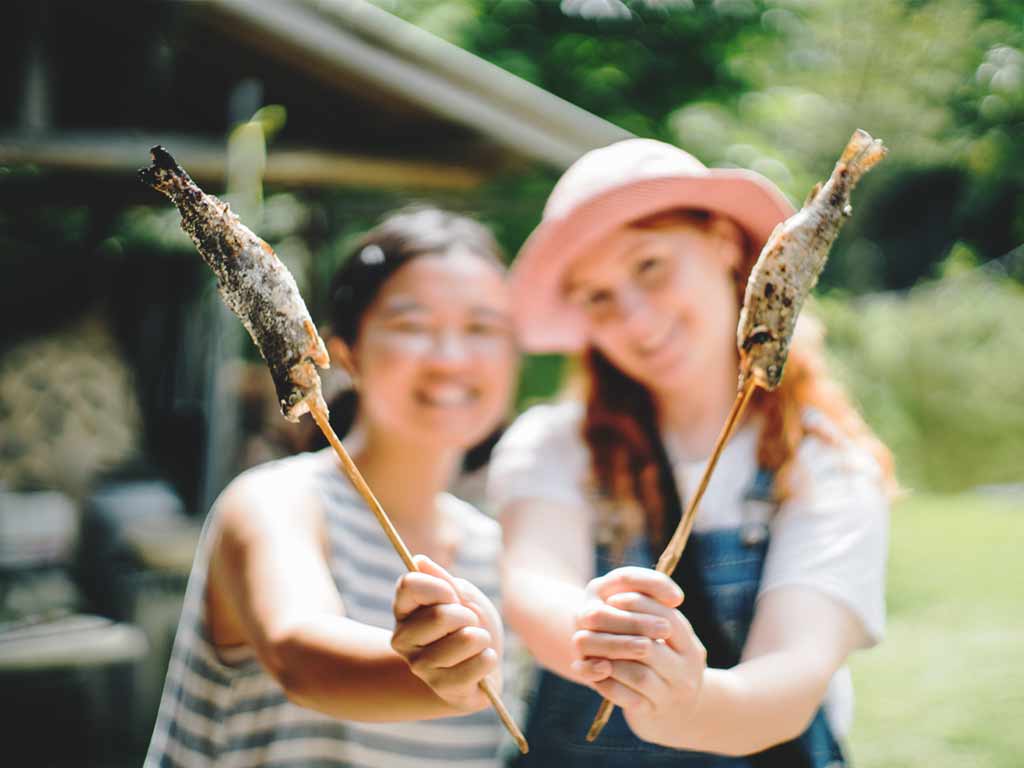 Later, we ate them together, followed by the chestnuts we collected earlier for dessert.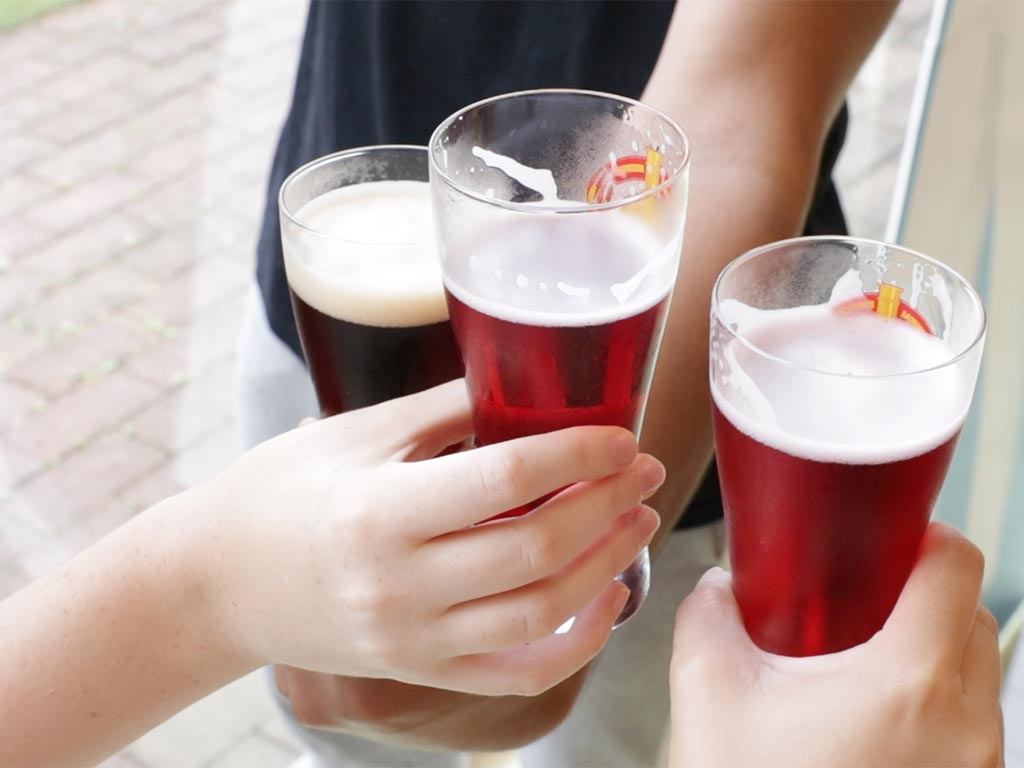 We took a small detour to a sake brewery before we ended our day. Im glad we did to because I was hungry and a little liquid courage wouldn't hurt either. We started off with a tour of the facility. There must of been over a 1,000 different barrels of alcohol . We then had the opportunity to taste some of the delicious beer that they brew on site.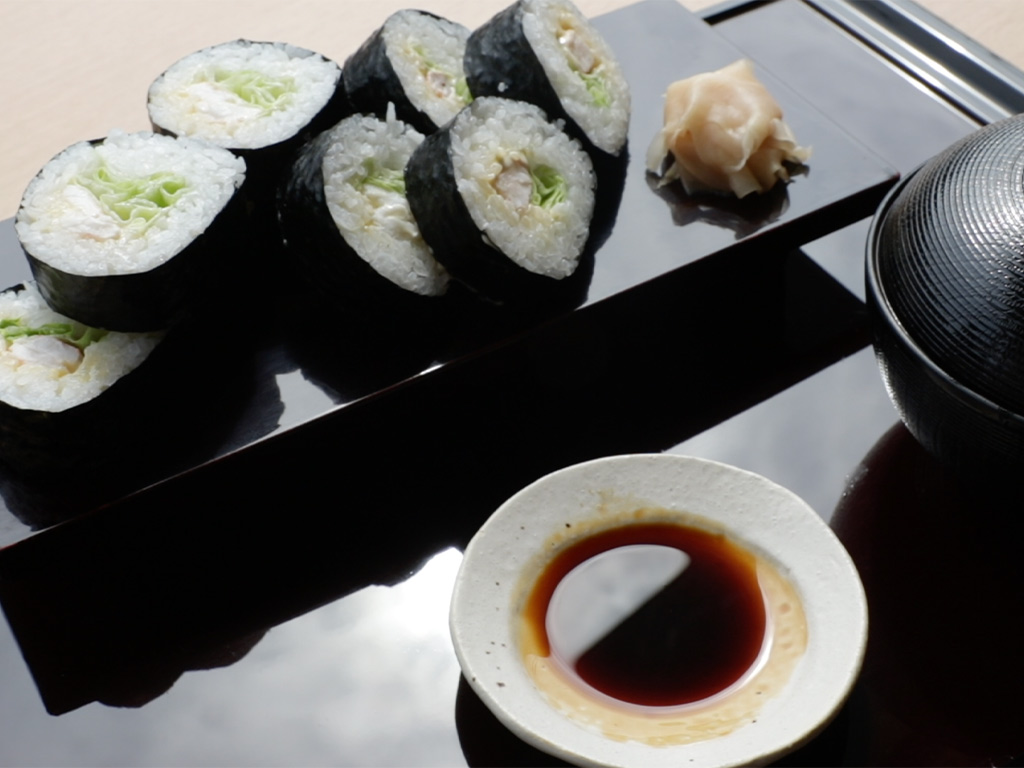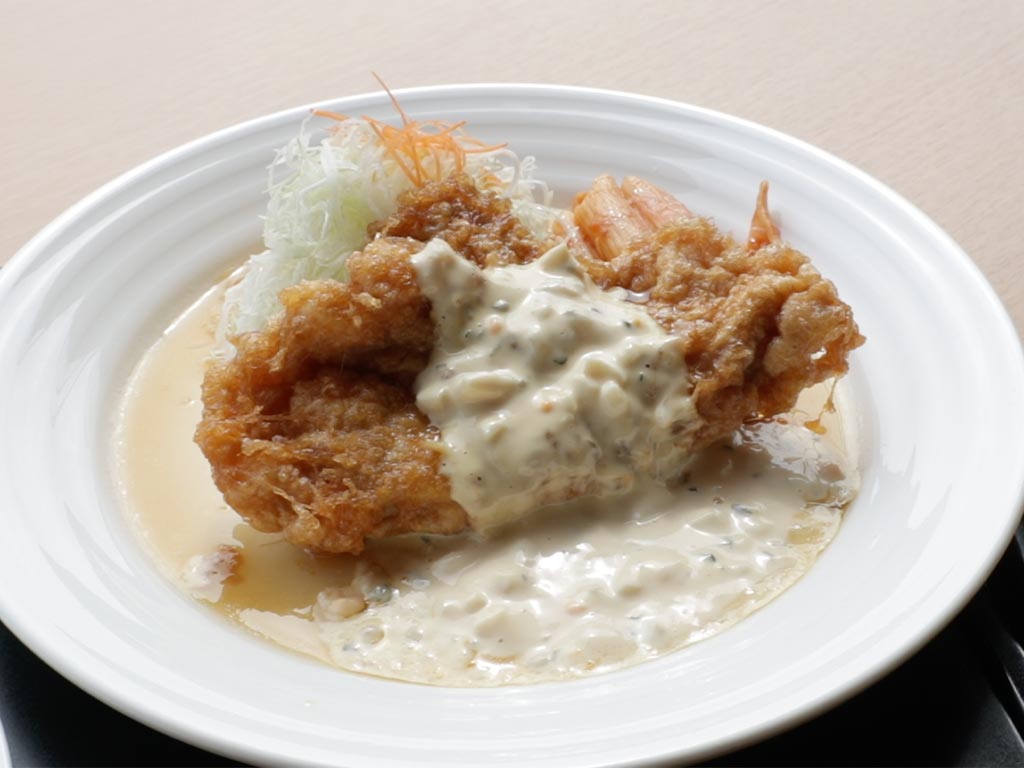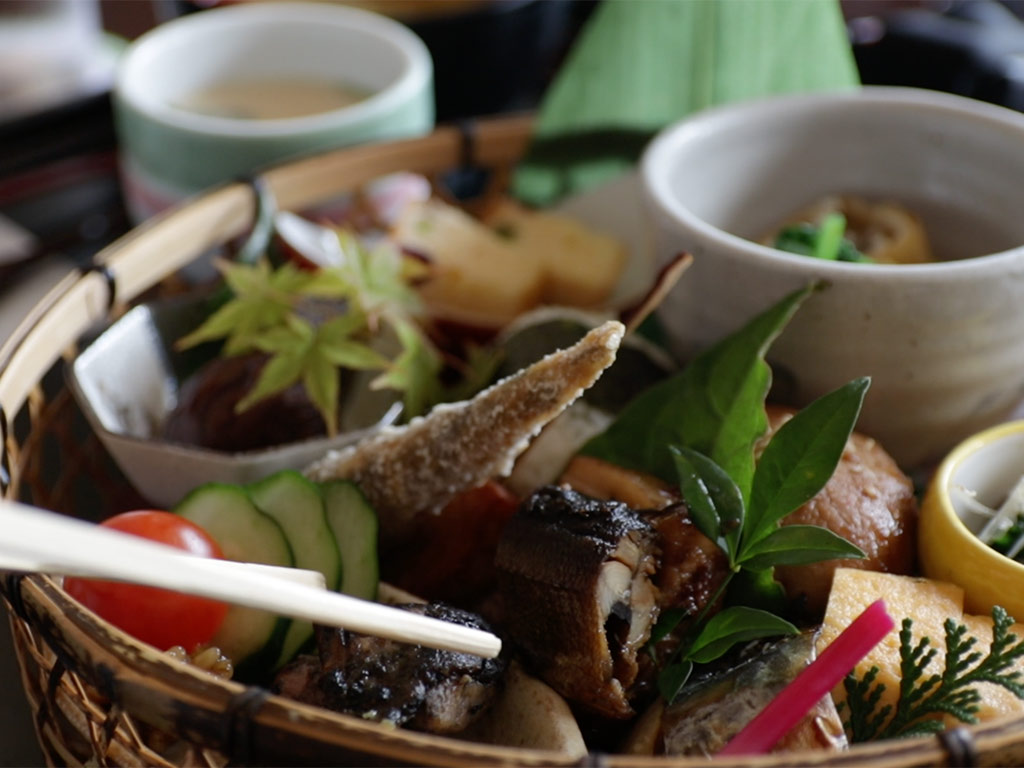 We then partook in a delicious lunch of various sushi, local foods, and Miyazaki's famous chicken Nanba.

Location: 1800-19 Minamimata, Aya-cho, Higashimorokata-gun, Miyazaki Prefecture
Contact: 0985-77-2222
The End Of Part 1
When you travel to Miyazaki make sure to bring your camera, smiles and get ready to eat lots of delicious food !
Check out STAY JAPAN to book a stay in when you travel to Miyazaki and enjoy the same experience as Scarlett.
---