Index
It was the morning of the third day of our travel to Miyazaki and I lamented the fact that I needed to leave my bed, or better known as the fluffiest place you can lay your head on. I was staying in Shonenji Temple Lodge and I never imagined the night before that I'd walk into a home fitting to be the next Terrace House (a Japanese reality television series following people temporarily living together).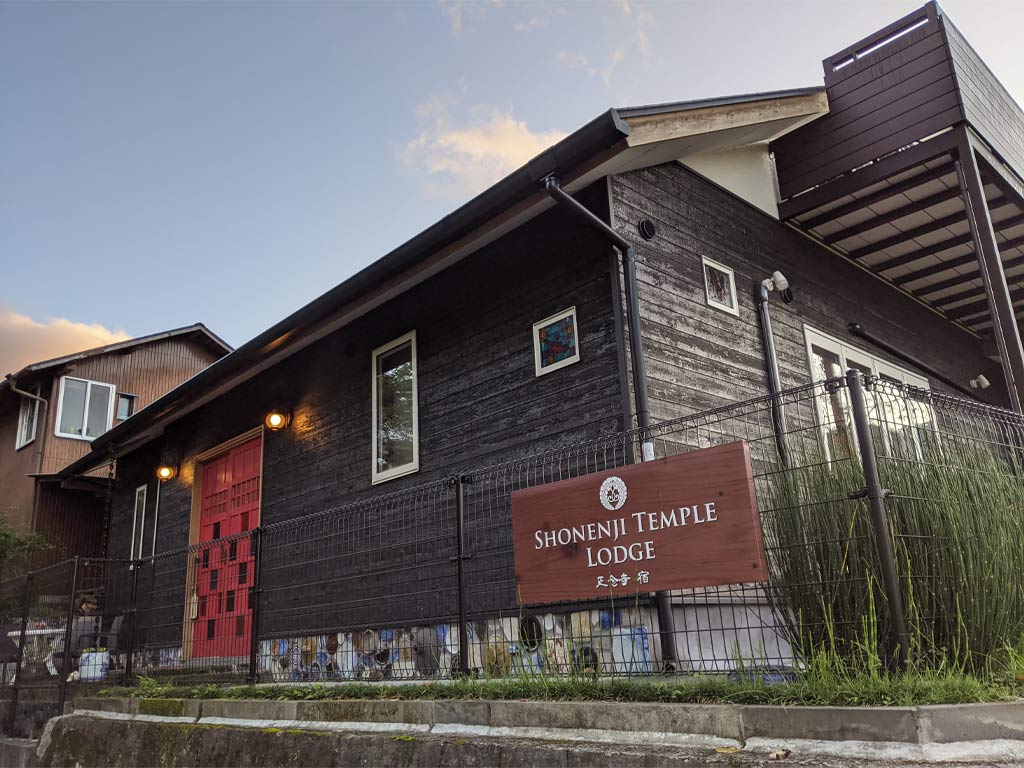 When the car drove into its parking lot the previous night, I instantly saw the inviting patio table and chairs. I felt a need to jump into a seat and enjoy a cup of tea or perhaps the whiskey the lodge gifts the guests while watching the night stars. I'm quite certain that our travel to Miyazaki didn't have any light pollution to drown out one in the sky and I wished I could've had more time in this amazing prefecture.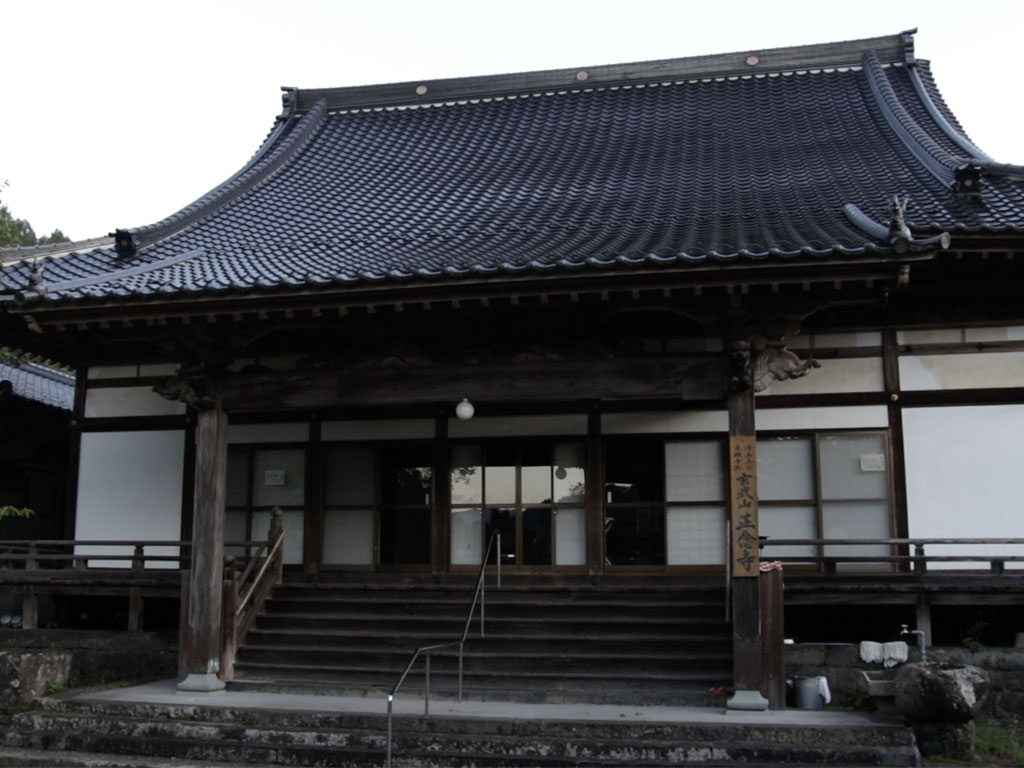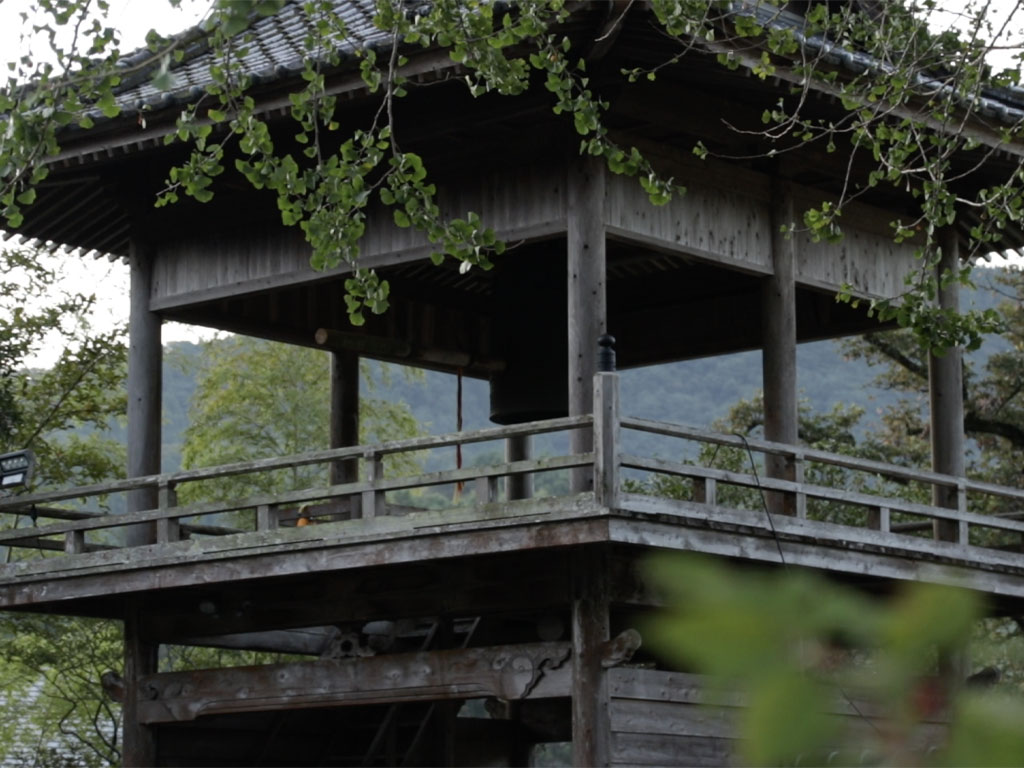 The lodge is connected to a huge temple that is run by a pleasant monk and a cheerful British wife. They wanted to create a home that is both pleasant and extravagant for guest to catch some zen and some zzzs.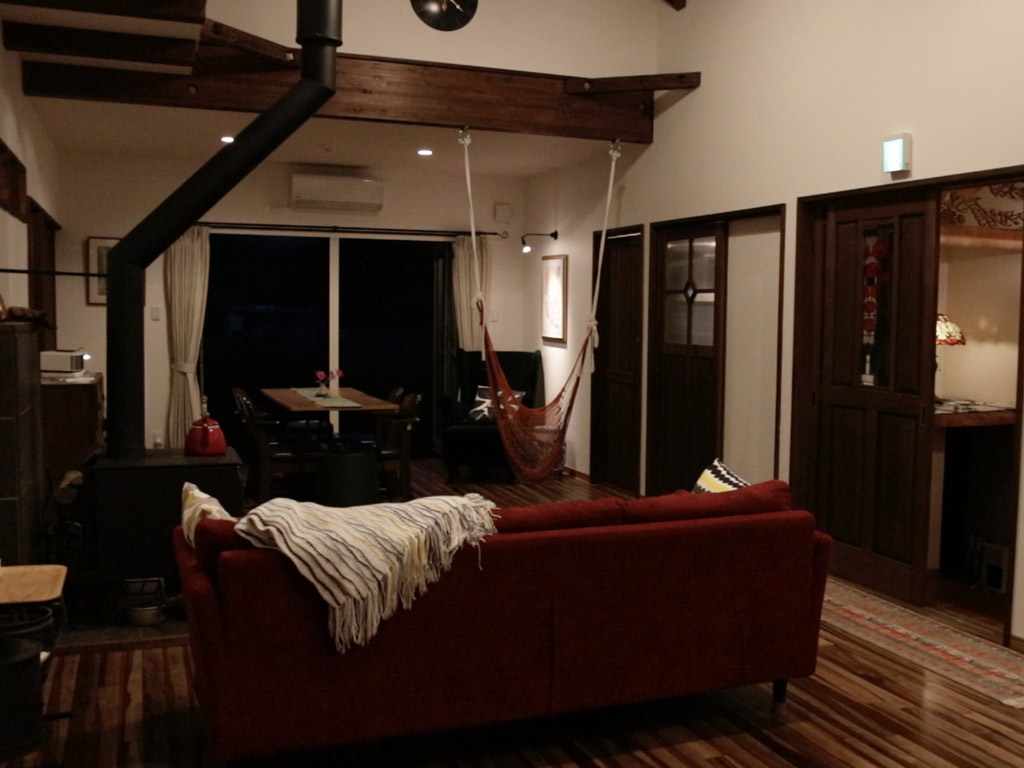 After we settled in, we went to our barbecue that was set up in front of the temple. Our lodging plan included a dinner and breakfast that was extremely delicious !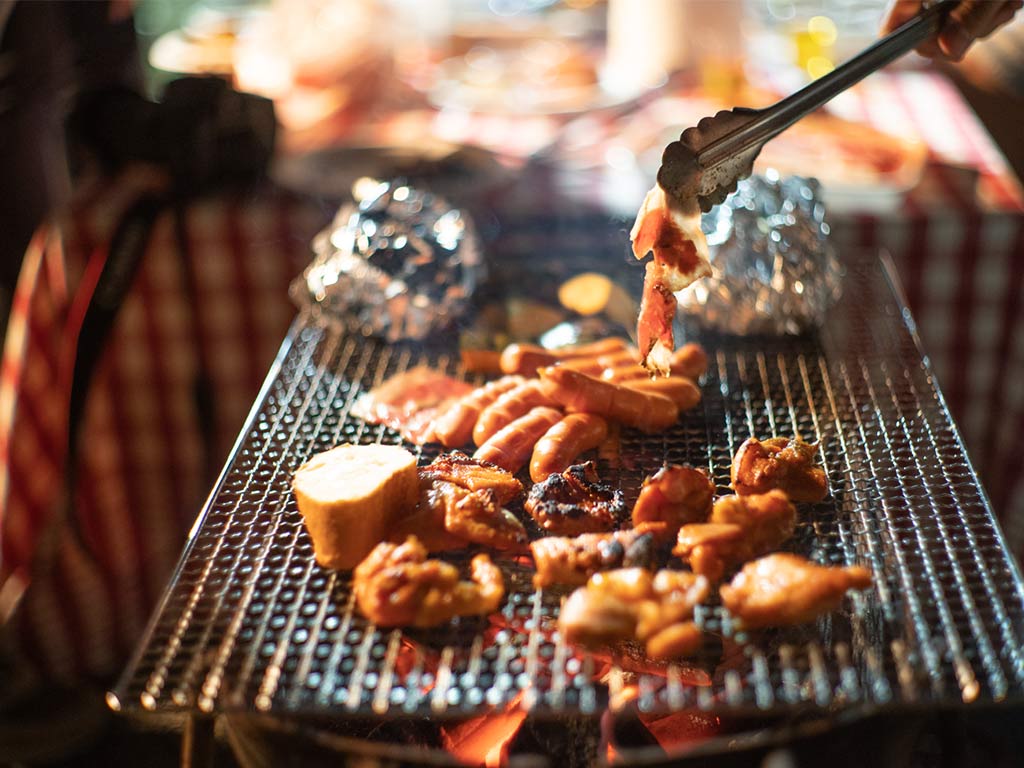 Inside the lodge, I found the holiday season in material form. There's a fireplace with a red kettle on top, a hammock chair hanging from the ceiling, hand painted stained glass, and a heated rug. What's more, they provide more than enough blankets to snuggle with. Perhaps if I had a cup of hot cocoa made with Miyazaki's fresh water, I would start hunting for holiday presents. As I was preparing myself to leave the fluffiest bed ever, I vowed to return to this home away from home.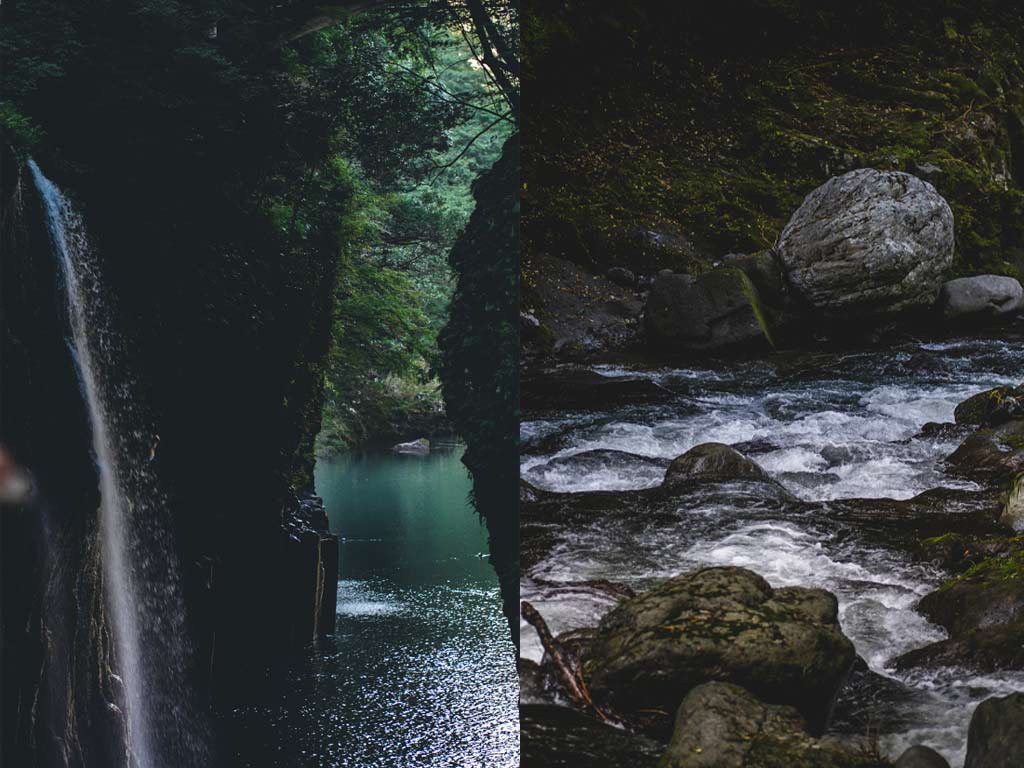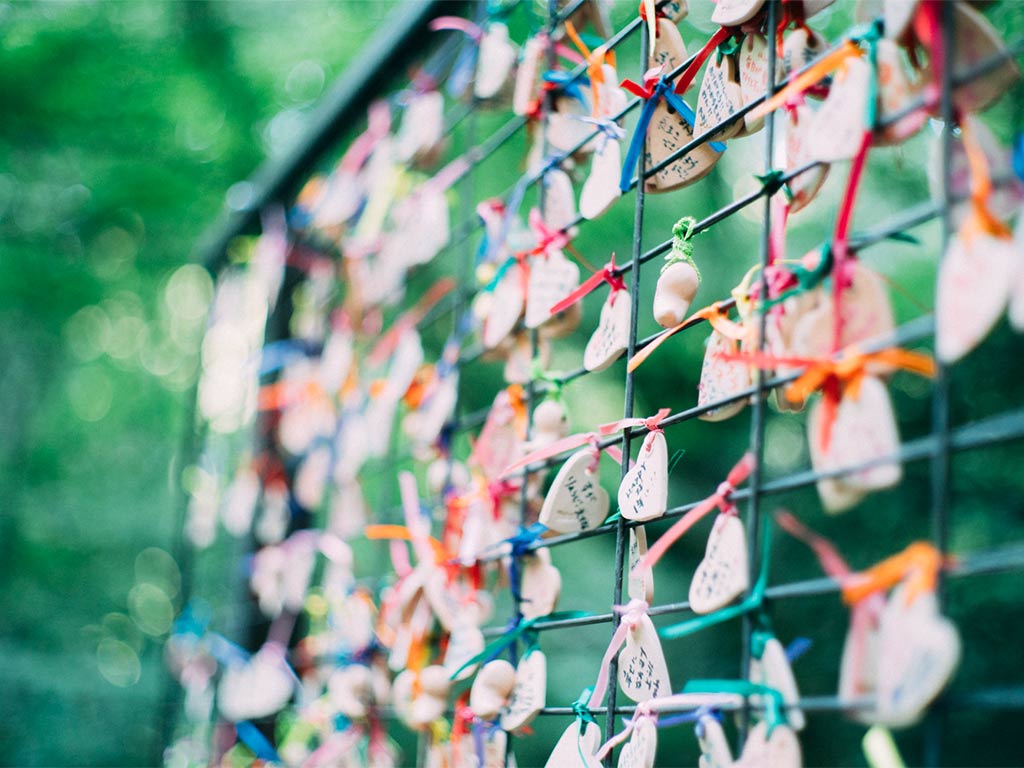 If you happen to stop by on a day that has poor weather conditions like me, don't fret! Takachiho Gorge has a hiking trail you should not miss out. Along the hike, you'll be able to take your next Instagram profile shots as well as potentially experience a physical and spiritual refreshment. After all, you have nature, an earthly wonder, and that mythical start I mentioned earlier.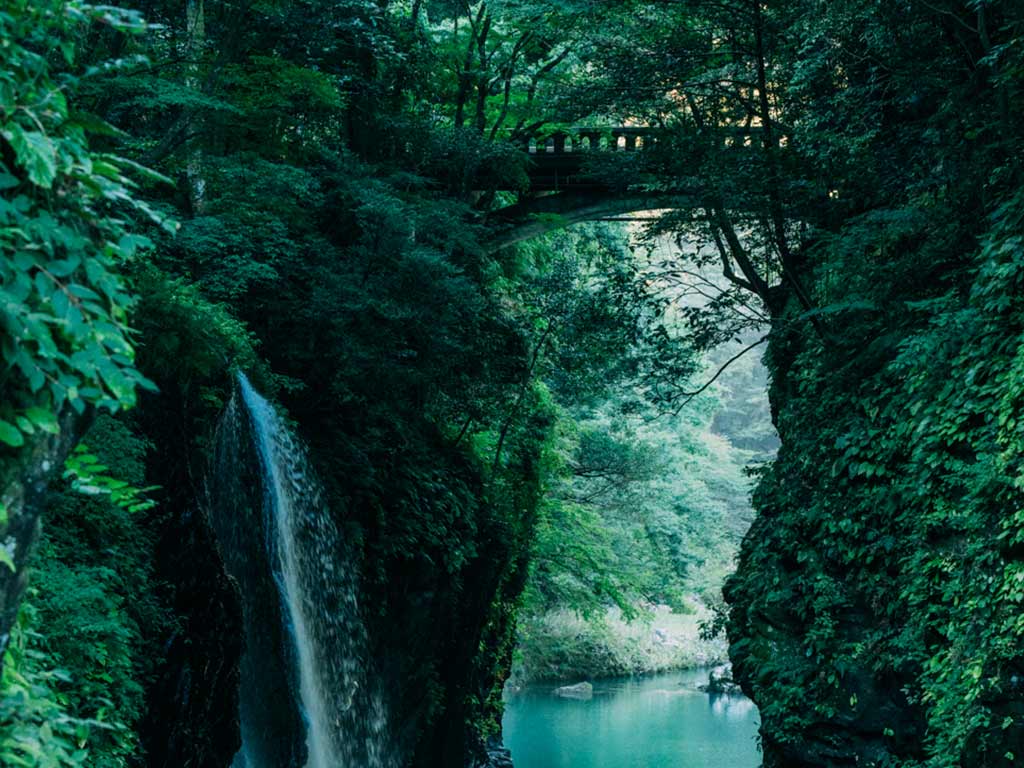 According to one ancient legend, Takachiho Gorge is where the gods made their homes when they left the heavens in an attempt to draw the sun goddess, Amaterasu, out of the shrine she was hiding. They blessed the area with turquoise blue, the 17-meter high Manai waterfall, and Onokoro-jima Island, said to be the first island that the gods created. I found it hard to leave the area with so much history and natural beauty.

Location: Mukaiyama, Takachiho Town, Nishiusuki District, Miyazaki Prefecture
Contact: 0982-73-1213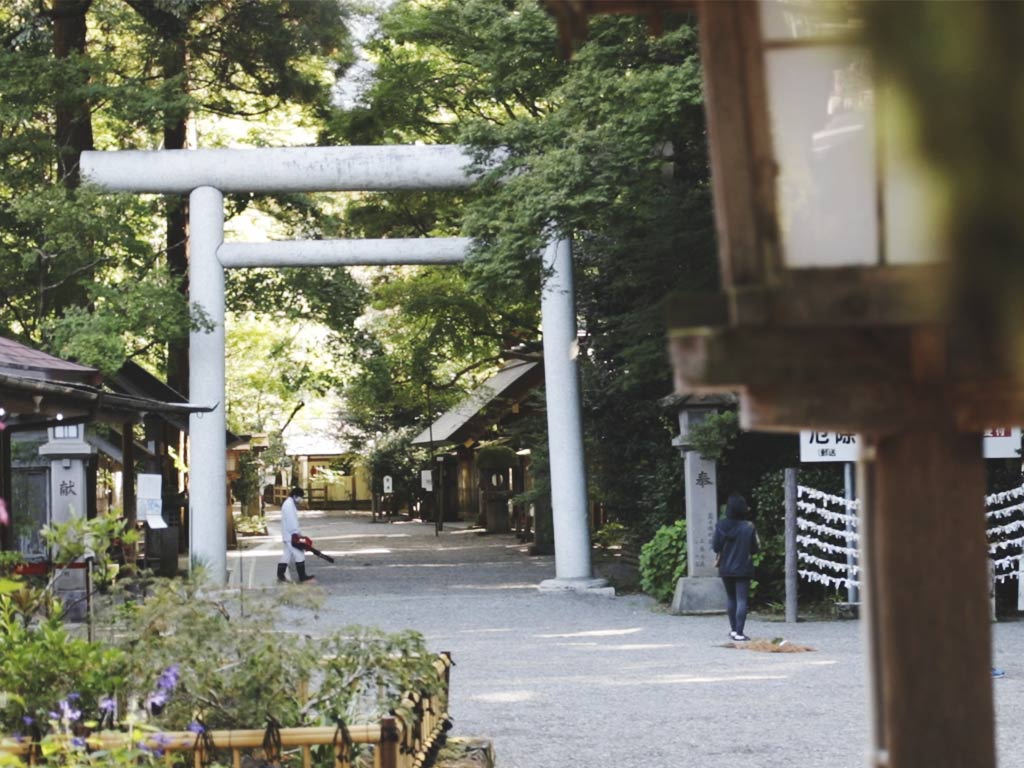 Regardless of the above factors though, I urge you to continue hiking along the Amanoyasu Trail until you pass Amano-Iwato Shrine and reach Amanoyasu-Kawara. The myth describes how the gods travelled this specific road to Amanoyasu-Kawara, a cave, to discuss how to lure Amaterasu out of her hiding spot in Amano-Iwato Shrine.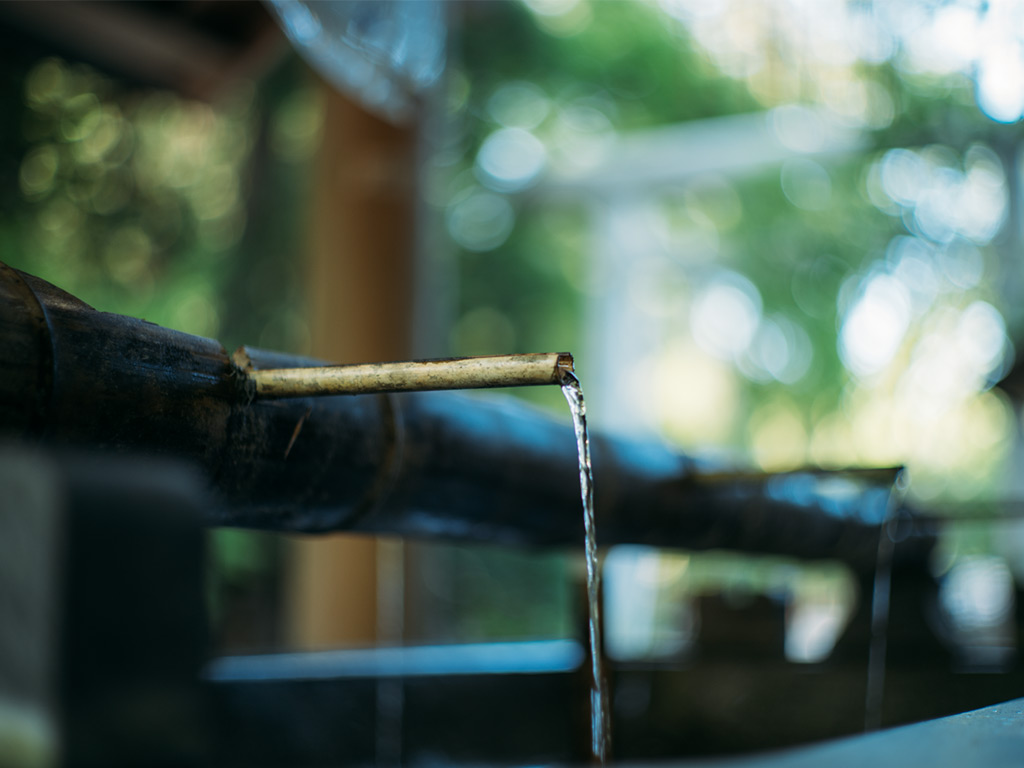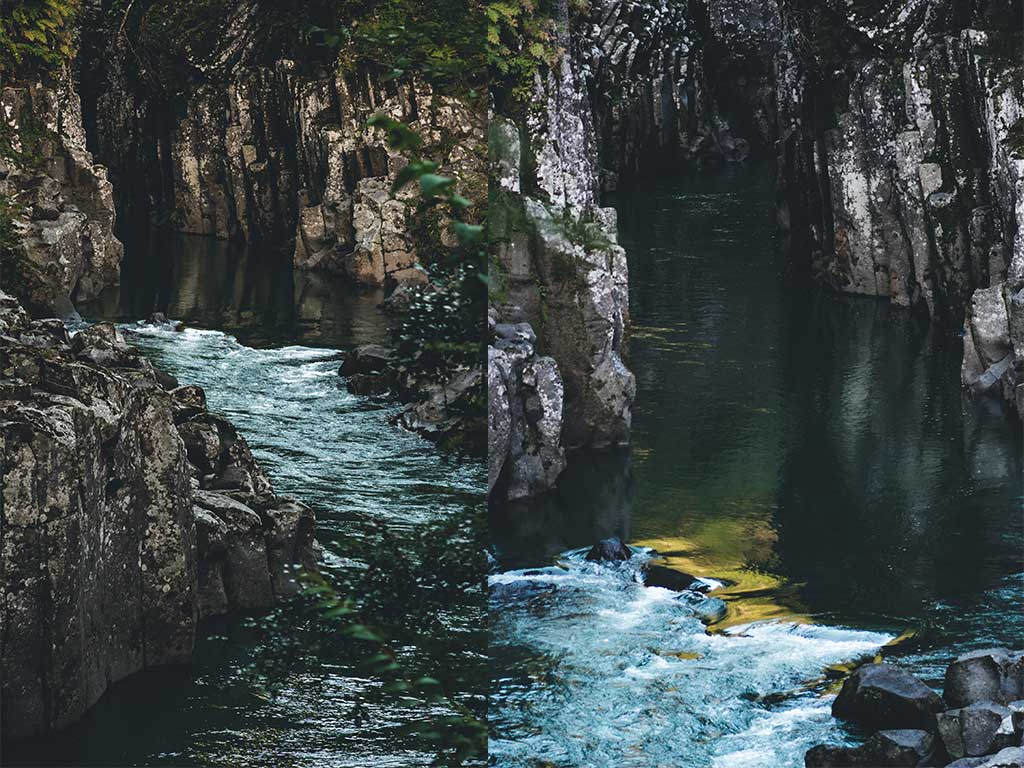 Amanoyasu-Kawara isn't simply a cave though; it's a cave where thousands of rocks are piled on top of each other. It was such a sight to see. The guide explained how legends say that those who pray at Amanoyasu-Kawara will have their wishes granted if they can balance a pile of rocks.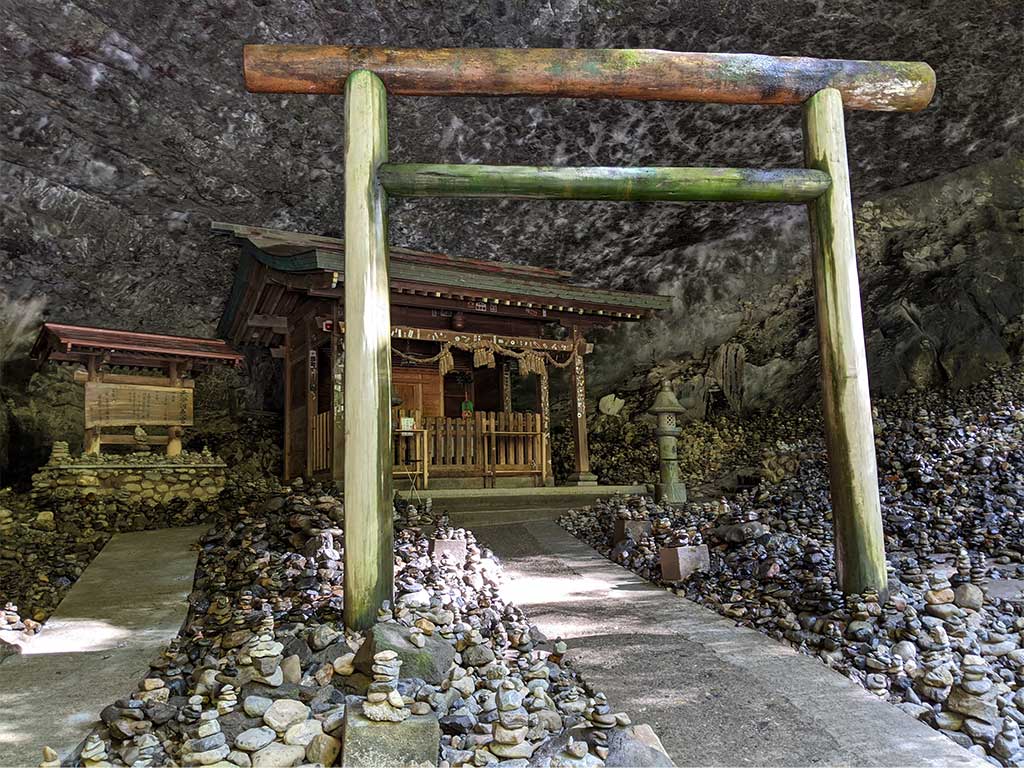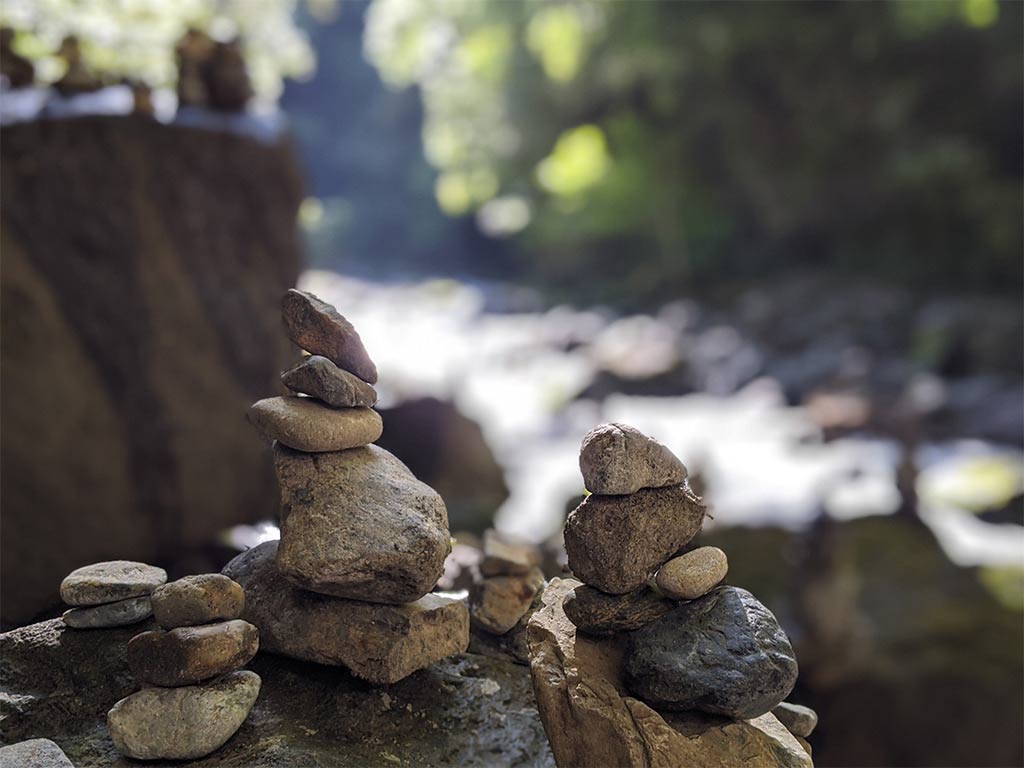 It's said that the higher the rock stack, the higher the probability of your wish being fulfilled. I definitely took my chance and piled up my own stack!

Location: 1073-1, Iwato, Takachiho-cho, Nishiusuki-gun, Miyazaki Prefecture
Contact: 0982-74-8239
Amaterasu Cafe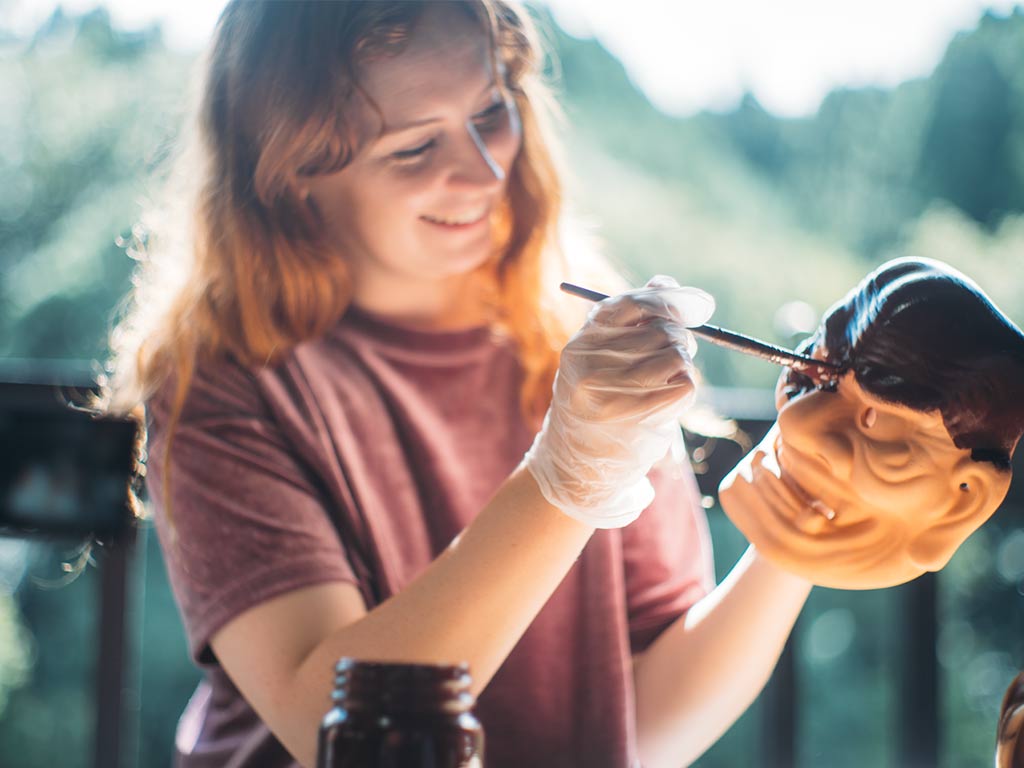 After being one with nature and ancient mythology, the tour took a break at Amaterasu Cafe. What looked like a cute cafe outside hid a fascinating activityーa Kagura mask painting activity! We had the freedom to decorate it any way we wanted from adding golden eyebrows to freckles to reflect the stars. I personally wanted my Kagura mask to look edgy with a nose ring and large piercings.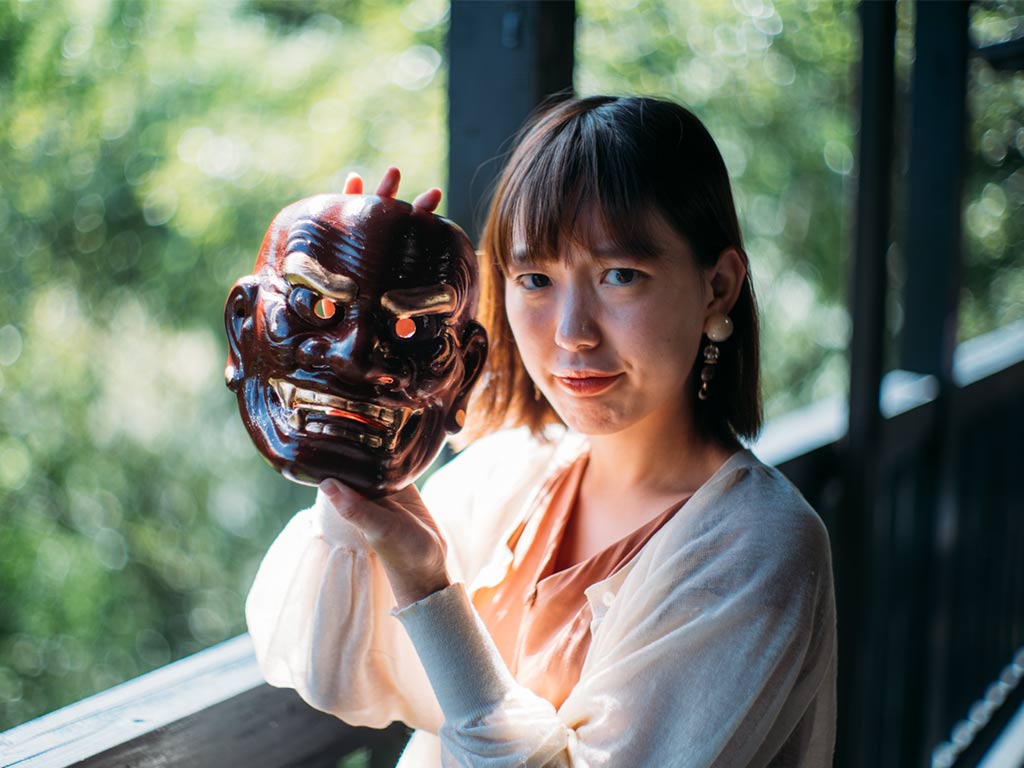 I'm not sure if it was the hike on the road of gods or just me liking painting, but I truly felt so relaxed in that cafe while drawing in this mask's face. It took only minutes for the paint to dry and you had the choice to darken the look with spray paint but I loved the lacquer too much to do that. The staff kindly provided me a box where my mask fits in perfectly for its journey to my home.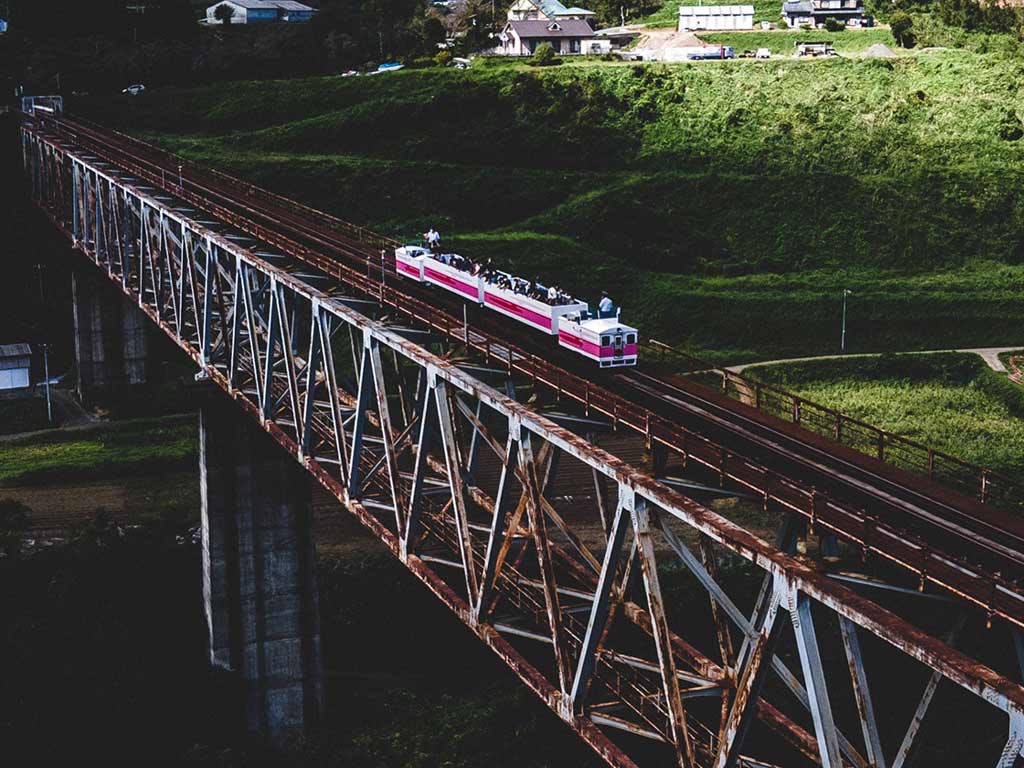 Lastly, the scenic Takachiho Amaterasu train ride. I still remember going on this ride and thoroughly dreading it because it was the last activity in our travel to Miyazaki. I wanted more of Shonenji Temple Lodge, more of Takachiho Gorge and its hiking trails, and more painting of kagura masks. Alas, I stepped into the train, sat down, and braced myself. I'm not sure what I was expecting, but definitely not disco lights nor a bubble shower!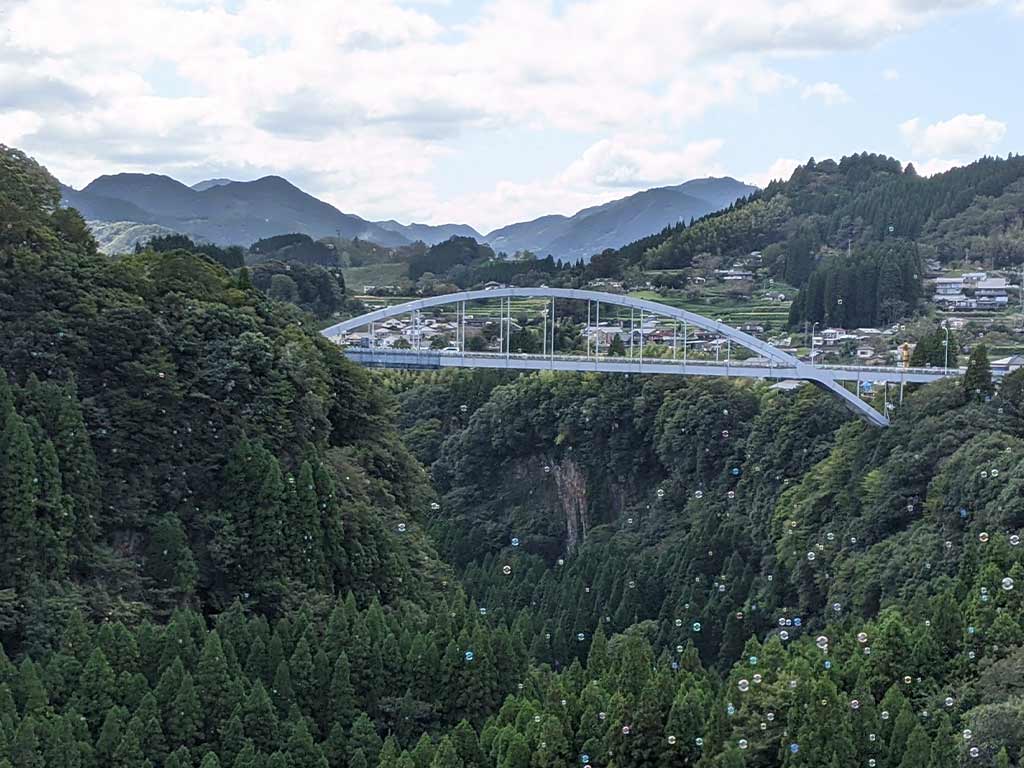 The train conductors had equipped themselves to ensure we enjoyed the dark tunnels we had to cross before going on a bridge that is 105 meters above ground! It was the highest bridge in the 1970s and goodness, it was breathtaking and slightly terrifying. Thankfully, the bubbles flying across the sky was a great distraction.

Location: 1425-1 Mitai, Takachiho Town, Nishiusuki District, Miyazaki Prefecture
Contact: 0982-72-3216
Kagura – Traditional Folklore Performance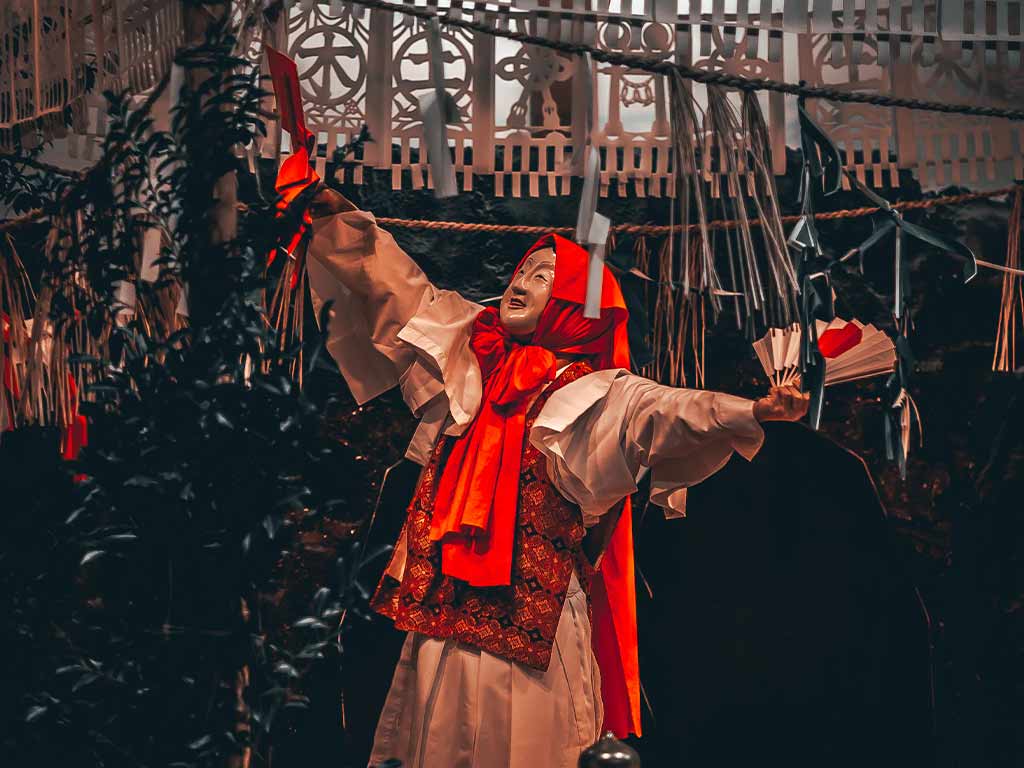 We then drove up North for our final evening together. When in the Takachiho area it is recommended for visitors to attend a Kagura performance. Kagura is a type of play which relates back to old Japanese myths. Focusing on stories about Shinto deities, the characters wear intricate costumes and masks while dancing to traditional Japanese instruments.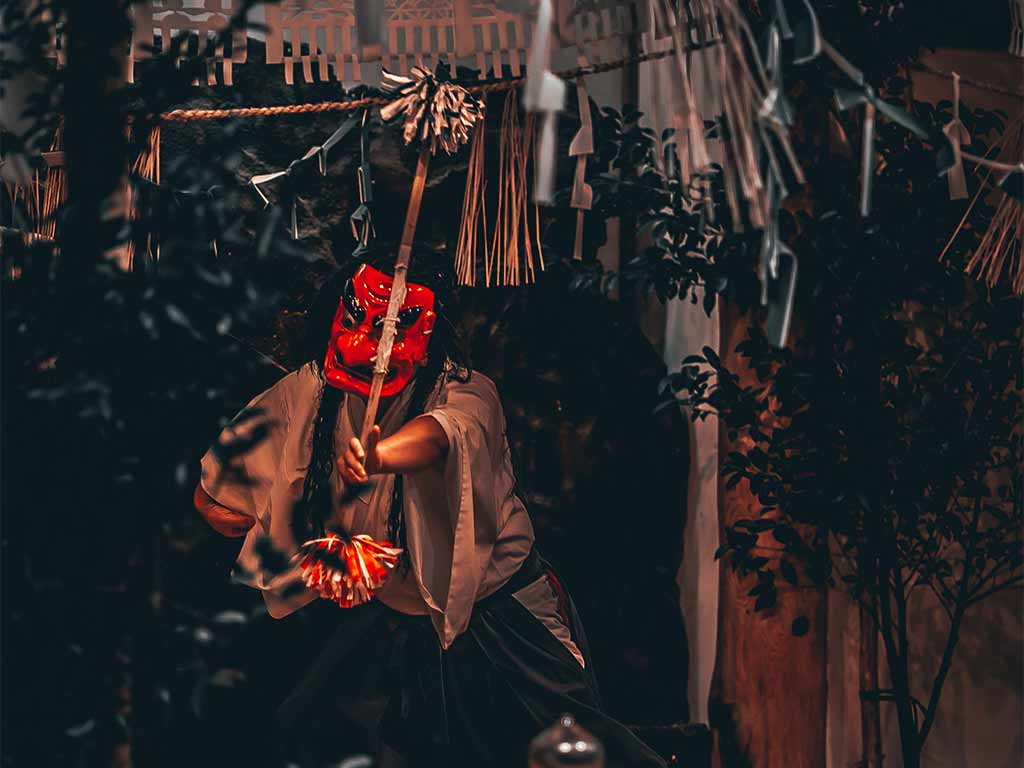 The best part of the show was when we all had to do a chant together, in the hope to protect us all from COVID-19. Our performance had four different enticing dance scenes, if you want to see it for yourself this show can be seen every night at Takachiho Shrine and only costs 1000 yen.
Wrapping Up
As we returned back to the station, time passed double time. We hopped on the car to the airport and in a blink of an eye, we were back in Tokyo where the stars are hidden by the city lights. Amaterasu, I hope you see how high I stacked my rocks. Please let my next travel to Miyazaki happen soon!
Enjoy this experience just like Teresa and check out STAY JAPAN to book a guesthouse with Japanese locals.
---